Nonprofit organizations face many of the same challenges other small businesses do but normally with a more restricted budget to spend on IT and other necessities. However, even though your nonprofit's budget may be limited, it is important that you invest resources in the crucial IT area as it will be beneficial to your organization.
In this blog post, we will look at 5 important ways that IT can help improve your nonprofit organization.
More Efficient IT Infrastructure
By moving many organizational functions to the cloud and upgrading IT assets to better performing programs and equipment, your nonprofit will reap valuable benefits in the long run. For example, faster and more powerful workstations will save your employees time and free them up to do more important tasks.
Cloud services are also easily scalable and will grow with your organization's needs in contrast with the time-consuming process of hiring new IT personnel and buying updated IT assets. In addition, using the cloud and more reliable IT assets will reduce the amount of downtime and enable your employees to reach optimal productivity. The cloud will also securely back up your organization's data and will make it possible to quickly restore operations in the event of a manmade or natural disaster.
Improved Cybersecurity
No matter what type of organization you run, proper time and investment should be spent on ensuring that your cybersecurity is at the highest level. Your nonprofit should devote considerable resources to having the most updated antivirus programs as well as take the time to provide training for your employees to practice good cyber hygiene. Experts note that nonprofits and charity organizations are increasingly under attack by cybercriminals. These organizations are seen as easier targets because of their use of outdated hardware and software and cybersecurity measures as well as their limited number of staff devoted to cybersecurity.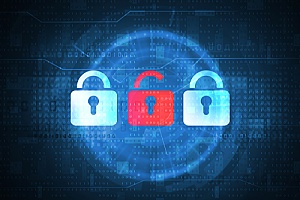 In addition to the negative impact on your organization from malware that disrupts or delays your operations, there is also the devastating cost that can result from compromised internal and client data. For example, in 2016 the Urban Institute's National Center for Charitable Statistics was a victim of a cyber attack that ultimately compromised up to 700 organizations. Despite the elevated risk of a cyberattack on nonprofits, a recent survey of 470 nonprofit executives by accounting firm CohnReznik revealed that only 29% of respondents stated that they planned to increase their spending on cybersecurity.
It is important to realize that individuals and organizations will be far less likely to donate funds or work with your nonprofit if your organization has not demonstrated the ability to adequately protect sensitive client data.
More Efficient Remote Work Options
As millennials and younger workers become the majority of the workforce, their desire to have more robust remote work options has become an increasingly important goal for nonprofits. In order to provide the most effective and efficient remote work options, your organization should take the time to explore the most widely used videoconferencing applications. In addition, the benefits of moving many functions to the cloud includes the ability to access and utilize powerful applications anywhere/anytime.
Utilizing technology to enable effective remote work options will attract the best talent to your organization from around the world, improve employee morale at your organization, and cut down on missed work time. Your organization will also benefit from the reduced cost to your infrastructure when your employees use their own IT assets. It is also important that your organization have a clearly defined remote work and Bring Your Own Device (BYOD) policy in place to maintain the highest level of cybersecurity.
Improved Donor Engagement
By using an effective Customer Relationship Management (CRM) system, your nonprofit will be able to more effectively engage with past and prospective donors and enhance the donation process. Using a CRM system, you will learn the best way to engage with your prospective donors be it via social media, email, or the old-fashioned techniques of mailings and phone calls. Understanding what drives donors to give money is key and this technology makes it possible to analyze and understand donor behavior. Information about a donor's interests and contribution history is especially important with higher value donors, who are more likely to expect special and personalized treatment in exchange for their generous support.
It is also important to reach out to donors where they are, which increasingly is on social media and on their smart devices. Your organization's website, communications, and donation appeals should be tailored to these channels in order to effectively reach the donors most likely to contribute.
Powerful Data Analytics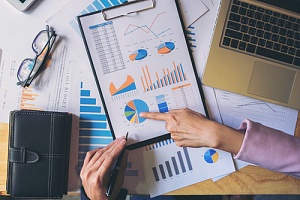 One huge area of opportunity for nonprofits that IT can help exploit is in data analytics. By investing in an effective data management system, nonprofits can collect valuable data and use it to most efficiently achieve their organization's objectives. For example, by analyzing individual donor behavior, your organization can craft and target your appeals by interest and donor capacity. It will also help you avoid wasting time and resources sending out ineffective or annoying donation requests. Similarly, your nonprofit can use technology to develop, execute, and analyze donor and client surveys that will help improve your operations.
It is also important to note that even though nonprofits are not in the dog-eat-dog corporate world, they do face stiff competition from other organizations for the limited amount of grants and donations available. The collection and use of persuasive data can help differentiate your organization from its competitors. For example, the Omaha Children's Choir recently strengthened their grant narrative by using data that clearly proved that not enough local children have access to choral music as opposed to just generally stating the claim. This type of data validation can make the difference in winning the competition for grant funding.
Get Help from an IT Expert
In order to most effectively use IT to achieve your nonprofit's unique goals, we recommend that you take the time to select and work with a reliable IT Support partner such as Network Depot. Make sure to find one that has experience working with nonprofits and is familiar with the distinct needs of these organizations in contrast to private businesses. Your trusted IT Support partner will work with you to plan, implement, and administer all your IT needs, so that your organization can focus its efforts on achieving your worthwhile objectives.