Check out our great collection of eBooks…all completely free!
---
Learn the Tricks to Safe Internet Surfing!
Do you know how most viruses get on your computer?
If you have a good anti-virus program, 95% of viruses on your computer have one common cause– You.
Viruses have gotten sneaky over the years. Protecting your computer takes more than just a good anti-virus program. You need to educate yourself.
This e-book will teach you:
What games, videos, or apps will download viruses on your computer.
What you should and should not be clicking on.
How to spot a potential virus before you click.
…and much more!
Don't go through the pains of dealing with a virus on your computer. This eBook will teach you how to stop them before they start!
---
Do you know what you want in a new computer?
Shopping for a computer these days can be overwhelming and frustrating. With so many different choices available, how can you possibly know what the right choice for you is?
Well, you have two options. You can spend hours researching online, or you can take twenty minutes to read this eBook. We cover everything you need to know before buying a new computer including:
Do you want a desktop or laptop?
How much RAM do you need (and what is RAM)?
Are brand names actually important?
How to choose the best computer for you based on your industry
…and much more!
Don't miss out on this great offer. Save yourself time, money, and headaches by downloading this FREE eBook today!
---
So much to learn, so little time!
Computers can seem really complicated. So we want to help make your life easier by letting you in on the mysteries of the computer. First up, the Control Panel.
In this eBook we will cover:
What the Control Panel is and how to access it.
Which sections you should avoid.
Different settings to change to customize and personalize your machine.
How to use the Control Panel to troubleshoot issues.
…and much more!
Stick with us and you're bound to become one tech-savvy computer user!
---
Does your company allow employees to work from home? How about accessing email on their smartphones? If so, do you have a mobile use policy?
If not, don't wait another minute! Download this e-book to learn:
What a mobile use policy is
Why you need a mobile use policy
What should be included in a mobile use policy
How to develop and enforce a mobile use policy
You can take advantage of the great teleworking technology available these days to make your company run faster and better- just make sure you have a policy in place that will protect your company too!
---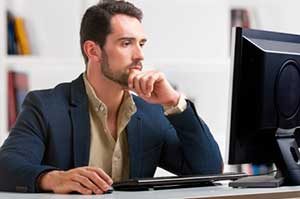 Nothing strikes fear more in companies than the thought of losing their critical data and not being able to restart their operations. Interested in learning how to avoid the most dangerous threats to your company's information by focusing on the power of backups and disaster recovery? Download this Network Depot eBook to learn:
Why small to mid-sized businesses are most vulnerable to losing their information
The massive impact of downtime on companies
The seven biggest back-up mistakes companies make and how to avoid them
How to get a free security audit to evaluate your company's back-up systems and disaster recovery plan
The information available in this eBook and through consultation with Network Depot is invaluable to all companies who want to protect their data and keep their operations running smoothly no matter what they encounter.