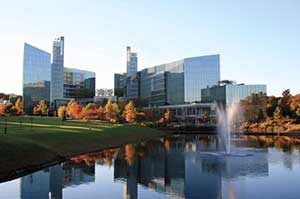 Network Depot has been providing McLean IT services since our founding in the early 1990s. This means that we have the experience you need. You can always count on us to take good care of business IT requirements in a professional, timely, and affordable manner.
Flat-Fee IT Support and Management
Essentially, Network Depot provides professional McLean, VA IT services in such a way that company bottom line is not affected in any negative way. Our flat-fee rates, to this end, will ensure monthly one-off payment arrangements for IT-related issues. All technical problems and planning are dealt with in the most professional manner possible.
When you first start working with Network Depot, we will evaluate business IT support requirements to find out the company's exact needs. This will enable us to come up with the monthly fee structure as well.
By charging a flat fee, we assure our clients that they only have to worry about that one payment every month and all their software, IT, and hardware requirements will be duly met. Our flat-fee structure makes it easier for businesses to plan and budget for IT services.
Effective McLean IT Support Services & Support Solutions
By providing companies with exceptional McLean, VA IT services, businesses can be sure that they will no longer have to deal with the many technical issues that affects your regular business operations. Network Depot will also help businesses improve their productivity– knowing that their IT assets are in good hands means business owners can focus on other things.
24/7 Access to IT Experts
Our telephone lines are open around the clock. Similarly, Network Depot always responds to every email inquiry in a timely manner. This is because we know that any failure in your IT can negatively affect daily operations of businesses. Therefore, enrolling in our McLean, VA IT services will assure full support around the clock – no matter the time of night or day for companies.
Comprehensive IT Support Services
Our infrastructure is so strong that there is nothing related to IT support and management that we cannot deal with. Contact us today and we will provide IT resources designed to protect against every harm that may befall company operations. Our services include:
1. Apple Support
We have membership in the Apple Consultants Network, meaning that businesses can rely on us whenever they need iPhone, iPad, or Mac support. Our Apple-certified technicians will support every request related to these platforms.
2. Cloud Services
Cloud IT systems are designed to reduce the cost of managing IT departments. When companies get such a system, they will notice a considerable improvement in their overall organizational performance. Network Depot expertly manages our secure cloud data center, and we have tons of benefits for firms to enjoy.
3. Computer Hardware Support
We also provide support for all issues related to computer hardware. When companies sign up for our McLean, VA IT services, therefore, they can be sure that all their hardware will be taken care of well.
4. Data Backup & Disaster Recovery
Our Backup and Disaster Recovery support services are designed to provide peace of mind by backing up all your data. Should a disaster affect business operations and lead to data loss, Network Depot will come over and restore this data to the chosen location. This means businesses no longer need to fear that data loss will negatively affect their operations.
5. Helpdesk
Our Help Desk Support service will provide companies with the support needed whenever technical issues arise. Our technicians can work remotely or on site to deal with any glitch that might have befallen business IT systems by correcting the problem and getting companies back to normal operations in a very short time.
6. IT Consulting
We also provide IT consulting services to help daily operations. These services are designed to bolster companies' speeds, and improve their functionality, as well as make the user experience ideal for all their clients. We can, in addition, provide companies with the technical enhancements that will help grow their business and raise their profit margins. We also invite you to contact Network Depot so we can come in and automate basic processes to cut costs, while making resources more effective.
7. Virtual CIO Service
Businesses can always rely on the exceptional virtual CIO service we provide to lay down the IT roadmap that will raise related profits, productivity, and overall speeds. The roadmap Network Depot uses will create and cover such crucial information as:
Budget Reviews
Company Guidelines and Procedures
Future Network Planning
Inventory Reporting
Organizational Computing Requirements
Present and Future Business Strategies
User Needs and Opinions
8. IT Vendor Relation Management and Support
We have partnerships with a wide variety of well-known vendors of IT, hardware, and software products. Therefore, businesses can count on Network Depot to help choose the best solutions from these famed suppliers to meet their business requirements.
9. Managed Server Care
In cases where a company is running a server (local or cloud), businesses need to think about the various Managed Server Care plans we have available. These plans are all designed to prevent data loss and confusing network setups that might bring about poor performance on the part of individualized companies. We offer this service as part of your IT package, at no additional charge.
10. Mobile Office
If companies wish to set up a mobile office, they can count on our McLean, VA IT services to meet their requirements. We will connect businesses with the best platforms and devices for purposes of improving their overall efficiency.
11. Network Care and Security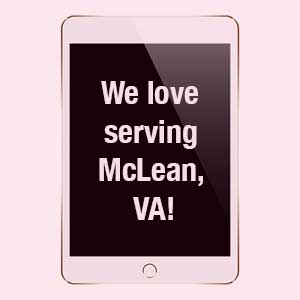 When businesses sign up for our Network Care and Security service, Network Depot will generate the highly detailed inventory reports and configurations required. These will improve the business IT network company's set up. We can also track vendor information, license expirations, detailed service responses, and serial numbers to ensure companies are up to date at every level.
12. Content Filtering
We provide professional Content Filtering Solutions designed to protect business visitors, users, and clients. Network Depot will automatically detect all inappropriate content and block it to ensure that businesses are well protected against attacks from such content.
13. Hardware Firewall Solutions
Our firewalls will provide companies with extra protection. By installing these solutions, we can block most viruses and malware that might prove harmful to the expensive IT resources set up for businesses. These firewalls will further protect staff, as well as business operations, against data loss and other threats that arise from virus attacks.
14. Product Sales
Talk to our product sales team today to solve IT gaps. Companies just need to place an order, and Network Depot will help locate the needed product. We can also install and set up these products/services. We work with top names in the industry – including, but not limited to, CISCO, HP, and Dell.
15. Remote Monitoring and Maintenance
We also provide remote monitoring and maintenance services for every required IT resource. Our technicians will protect assets both remotely and on-site as necessary.
16. Software Licensing and Management
Our software licensing and management services are designed to update company tools to the latest versions using current licenses. We can help your business meet licensing and management requirements by properly implementing your software licenses as soon as they are released.
Contact Us
There is more to McLean, VA IT services than meets the eye. If companies are interested in bolstering their IT resources, software, hardware, and data, we invite you to talk to Network Depot today. We are accessible 24/7 and can be reached by sending us a message online or by phone.