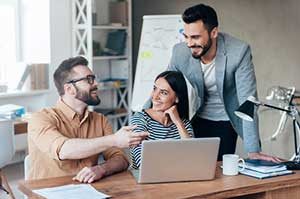 In this IT-reliant business world, it can be cumbersome to continuously manage, upgrade, and protect your company's complicated IT network and infrastructure. This is where utilizing an experienced and reliable MSP or IT Managed Service Provider can be so valuable.For a typical small business, network infrastructures are complex and sprawling, emails are easily disorganized, and proprietary data is vulnerable. Even maintaining static components can be expensive and time-consuming with the market's ever-upgrading software and adaptive applications. Investing in a permanent in-house IT department can be expensive and exhaustive, occupying too many of your company's valuable resources. Sometimes it might even feel like your business is struggling to tread water in the depths of the IT ocean.
Free Network Assessment!
Looking for better IT Support? Fill out the form below or give us a call – it all starts with a Free Network Assessment!
There is a simple solution your business can use to protect your company's data and enhance your operations: get help from an MSP or IT Managed Service Provider. Instead of draining your company's vital resources, and suffering through an ineffective system, task the IT managed service experts at Network Depot to provide you with optimal IT support. With our experienced IT managed service team, we will save your company time and money by effectively assessing your system's strengths and enhancing them through the implementation of proven services and products.
As Your Trusted MSP, We Will Implement Effective Management Strategies
Network Depot will enhance your business with effective services and products: Strategic planning, upgrades, upkeep, backups, and recovery: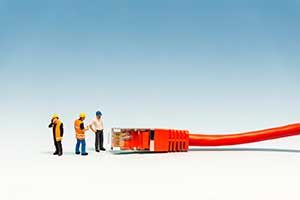 As your trusted MSP, Network Depot will address all of your managed IT solutions needs, adapting our strategies and applying our experience to provide you with a personalized reliable service. We precisely tailor our services to fulfill the needs of your unique business. From enhancing your security and upgrading your software, to maintaining your data centers and streamlining your network, Network Depot ensures you receive superior, professional managed IT solutions. We can resolve any IT challenges your company is faced with in the long or short run
Network Depot creates personalized IT managed services for the businesses we work with, meaning we only provide you with the services you want and the ones we recommend you need. Our IT managed services can include any combination of IT support and services that will best fulfill your company's needs, pushing you toward your core goals.
As your MSP, we provide a wide range of IT services, IT support, and installation, including, but not limited to:
Consolidating your assets
Assessing hardware inventory
Conducting necessary upgrades
24/7/365 Help Desk
Providing data recovery
Email services
Hardware
Licenses
Storage
Network maintenance
Network consulting
Applications
Traffic management
Managing infrastructure
Web hosting
Integration services
We Manage and Care for Your IT So You Can Concentrate on Your Business
Network Depot is an experienced IT managed service provider. Our team members are reliable, responsive, and proactive, taking care of all your IT worries now and in the future, so that you can concentrate on your company's goals.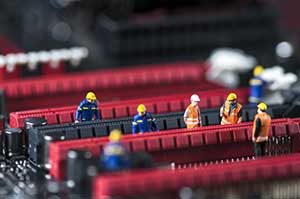 Our IT managed service experts are not only responsive, (promptly taking care of any need or issue), they are also proactive. Our IT managed services team will employ management strategies and cutting edge monitoring agents that enable your business to avoid both current problems and potential issues. You do not need to wait for a data breach, or congested bandwidth slowing your servers, to reap the benefits of Network Depot's managed IT services. We act proactively to thoroughly protect your company from assessed problems or weaknesses. We will routinely assess your network, software, and infrastructure, in order to analyze performance and employ IT solutions to create the optimal scenario for continuous improvement.
With Network Depot managing your IT services, your company can concentrate on your core business objectives.
As your MSP we can:
Backup your important data
Buffer your security and erase your vulnerabilities
Strengthen the efficiency of your infrastructure
Implement improvements to your network
Most importantly, we will adapt our services to fit your needs and goals so that there will be no more worrying or wasting manpower and money. Network Depot's managed IT services team will plan with you, create with you, and build with you.
Free Consultation
We would be happy to meet with you and discuss how Network Depot does things differently. Click the button below or call us at 703-264-7776 to register for a free consultation.