Full-Service Product, Software and Hardware Sales
Affordable and Convenient IT Product Sales
We have a full service product sales department to meet all of your IT needs.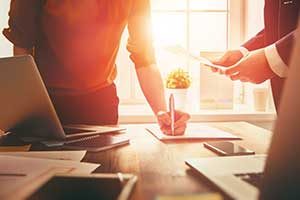 Enjoy the convenience of having a one-stop-shop for all of your IT needs. Order equipment with Network Depot and we will set them up and do any necessary preinstallation before delivering them to you. Your order will be ready to use on your network right out of the box.
Many Brands and Products to Choose from
Network Depot is a product reseller for most major brand names including Dell, SonicWall Firewalls (a dell brand), HP, Lenovo, Cisco, Microsoft, Quickbooks, Salesforce, and many more.
Free Consultation
We would love to meet with you and discuss how Network Depot does things differently. Click the button below or call us at 703-264-7776 to register for a free consultation.