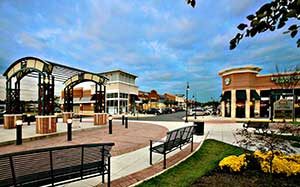 Network Depot is a proud provider of quality and reliable tech services to companies in the Gainesville, VA area. Our squad of tech pros collaborates with medium and small-sized companies to help them find and implement the height of effectiveness in terms of their specific IT requirements. With well over 20 years of experience, Network Depot has built a stellar reputation as an entity that provides the best in Gainesville IT Support Services, such as customer service, effective tech solutions and flat fees for various types of businesses.
24/7 Access to IT Experts
Regardless of when your need for the most proactive and effective solutions may be, our excellent support packages will give you access to both a responsive help desk and a team of IT experts to help you find them.
Flat-Fee IT Support and Management
Lying at the center of our IT support philosophy is the belief in a flat rate, and the absence of extra charges for things that may appear in day-to-day operations. Once we begin providing support for a new client, we look at all hardware and software that is in place, as well as what type of support requirements you experience on a frequent basis. Using this information, we generate a fee structure that will cover the use of each of our comprehensive services. This permits customers to enjoy both a predictable budget and the utilization of one of the best support resources around. With our flat-rate plan in place, companies and institutions can rest assured knowing that all issues will be taken care of, without the risk of additional charges.
Effective Gainesville IT Support Services & Support Solutions
Using the tech support services offered by Network Depot means a reduction in issues and network downtime, as well as an overall improvement of your business' operations.
Comprehensive IT Support Services
Building and developing the needed infrastructure to help our clients' operations to run effectively, all while keeping them protected from the myriad of things that could go wrong in the future, are things that our high level of experience in both IT Support and IT Managed Services helps us do with the utmost effect. Network Depot's tech plans include services like:
Software Licensing and Management
Remote Monitoring and Maintenance
Product Sales
Network Care and Security
Mobile Office
Content Filtering
IT Vendor Relation Management and Support
Virtual CIO Service
Helpdesk
Data Backup & Disaster Recovery
Computer Hardware Support
Cloud Services
Apple Support
Software Licensing and Management
In order to utilize the most up to date versions of the software you want to use in your business, you will first need to procure enough licenses to accommodate all staff that will use it. Network Depot will manage your software licensing, and ensure that each program is current, installed correctly and being used properly.
Remote Monitoring and Maintenance
The basis of our remote monitoring support lies in the monitoring software that we install on each workstation and server. If a problem is detected in any device or program, a notification is triggered in the Network Operations Center or NOC. The NOC then generates a support ticket using the information supplied in the notification, which is then routed to a tech for investigation.
The remote login tool permits us to gain entry into any computer we manage and allows techs to see exactly what is shown on the screen of the malfunctioning computer. The remote login service also gives techs the capability to root around inside the operating system and installed programs to repair damage as they find it. In essence, this culminates in the possibility of neutralizing serious errors before then have a chance to do serious harm.
A comprehensive and effective remote maintenance solution can easily handle and eliminate errors and security risks. By making sure your software and firmware are kept up to date, you can make sure devices run smooth as silk. Unique malware, Trojan horses, and viruses pop up constantly, new examples of which can be seen with every passing day. Our remote maintenance solution will provide you with the capability to avoid these threats, and keep all vital maintenance your systems need to be performed on time.
Product Sales
Network Depot boasts a full-service hardware and software sales department, which exists to fill any product needs you may have. When you order through Network Depot, we perform all pre-installation duties, so your purchase can be used right from the box. Most major brands are part of our lineup, including:
Dell
SonicWall Firewalls (a dell brand)
HP
Lenovo
Cisco
Microsoft
Quickbooks
Salesforce
and several more!
Network Care And Security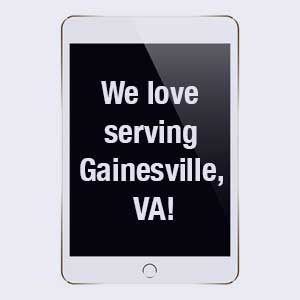 Generating detailed configurations and reports pertaining to each of the maintenance activities conducted through the NOC is the job of our Desktop & User care service. Keeping track of things like expirations, warranties, comprehensive service responses is a job we take seriously and perform to our very best.
Mobile Office
Identifying, and then implementing, the absolute best mobile platform for your business is a skill honed through years of experience by our tech experts. In addition, our team can support any platform you choose, be it iPad, Android, iPhones or one of the many other available platforms.
Content Filtering
Clear and unrestricted access to all the internet has to offer can be a real distraction for the average employee. As a result, utilizing OneStepAhead's Content Filtering Solution can provide invaluable assistance in keeping employees on track by detecting, then blocking, inappropriate content. Not only does this bypass the need to enter each site's address manually, OneStepAhead's small footprint means devices will not be bogged down like other filters are prone to do.
IT Vendor Relation Management and Support
Working closely with software, hardware, and third-party solution suppliers is the job of our IT vendor management service. They are adept at identifying which suppliers will operate best to suit the needs of each business, ones who are best equipped to reduce bottom-line expenditures. This information can be used in all types of service requests, starting from a simple consult, on up to a full overhaul of your management's infrastructure.
Virtual CIO Service
Business-minded solutions most effective in any IT-related scenario are what our IT consultants are especially skilled at finding while working closely with your staff. An IT road map is generated using our Virtual CIO service and is designed to be an invaluable tool containing tons of tips that can make your company much more profitable. Data included in these roadmaps are things like:
Company Guidelines and Procedures
Budget Reviews
Organizational Computing Requirements
Present and Future Business Strategies
User Needs and Opinions
IT Vendor Relation Management and Support
Inventory Reporting and Future Network Planning
Helpdesk
Help Desk support is one of the most critical components offered by Network Depot's suite of support services. Vital and on-time support is made possible by our professional techs through the identification and addressing of various tech issues. No matter what variety of issue you may have, Network Depot's remote and on-site help desk service is sure to cover it.
Data Backup & Disaster Recovery
Data Backup & Recovery is the portion of our services responsible for the peace of mind that stems from the assurance that all data is stored, kept redundant and capable of being restored at a moment's notice. Regardless of whether the issue is a simple software deletion, on up to the ravages of a man-made or natural calamity, we can restore your files completely and without delay.
Hardware Firewall Solutions
The protection provided by an Enterprise-level firewall is instrumental in blocking unwanted network access, protecting mission-critical data and shoring up your defenses against malware and viruses. This variety of firewall is an excellent security solution, rife with different and helpful components. These include the ability monitor your network's uptime, watch your internet connection, keep an eye on packet drops, and much more. Revel in the peace of mind that is a result of having your network infrastructure managed and protected effectively, all while doing away with sluggish workstations and annoying access requests.
Computer Hardware Support
The IT services provided by Network Depot also include the capacity to support all your business' hardware. These service options are also available in our signature flat-rate structure, which is established based on what you have in place. If any of your hardware starts to act up, the members of our support team can figure out what has gone wrong and then fix it. These experts can spring into action at a moment's notice, virtually as soon as the service request is made.
Cloud Services
A cloud computing service, also known as Cloud IT, is a management system extremely adept at boosting the efficiency of your organization, all while cutting expenses associated with setting up and managing your own hardware. Enjoy the perks of an expertly operated cloud data center without putting out for the equipment and overhead yourself.
Apple Support
Network Depot is a proud member of the Apple Consultants Network, a fact that is instrumental in our ability to provide the best support for Macs, iPads, and iPhones in the Maryland, DC Metro and Northern Virginia area. This expertise extends not only to solely Mac environments, but also those that contain elements from both Windows and Mac.
Contact Us
Interested in learning more about our Gainesville IT services? Need an affordable, flat-fee, no-obligations quote? Then please get in touch with Network Depot today by sending us an online message or calling us.