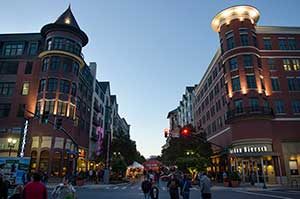 Businesses looking for Rockville IT services need to connect with Network Depot. The company has provided a wide variety of reliable and professional IT support services to business operating in Rockville since 1991. Its team of IT experts collaborate with businesses of all sizes to implement the effective enterprise level IT solutions and practices that meet their requirements. With so many years of experience, the company has established a stellar reputation for the provision of superior flat-fee IT support, customer service, and other proactive solutions that businesses need.
Flat-Fee IT Support and Management
Network Depot's IT support philosophy is founded on flat rates. As such, the company emphasizes that it does not charge for small service requests arising from everyday operations. Therefore, when it starts working with a new client, its experts will initially evaluate the overall software, hardware and support requirements for purposes of assessing the monthly flat-fee it will charge for the provision of comprehensive services. By doing so, ND ensures that businesses can use its impactful Rockville IT services while maintaining a predictable budget. The flat-fee support plan also ensures that organizations and companies can know that all their IT issues and problems will be professionally resolved without paying any hourly charges.
Effective IT Support Solutions
The support ND provides ensures that companies experience less downtime and fewer issues, and they can proactively improve their overall operations.
24/7 Access to IT Experts
ND provides comprehensive support, which includes full access to its expert IT support teams and responsive help desk. Both of these are available to readily provide solutions when they are most required.
Comprehensive IT Support Services
Network Depot's experience in IT support and IT managed services has allowed it to build and develop a stout infrastructure. This enables the ability for clients to operate efficiently and effectively by providing proactive safeguards against many issues that might arise in the future. The flat-free Rockville IT services the company is known for include:
Apple Support
Cloud Services
Computer Hardware Support
Data Backup & Disaster Recovery
Helpdesk
IT Consulting
IT Vendor Relation Management and Support
Mobile Office
Network Care and Security
Product Sales
Remote Monitoring and Maintenance
Software Licensing and Management
Apple Support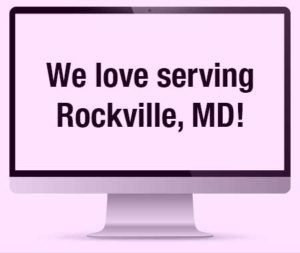 As an Apple Consultants Network member, ND provides the best support for MacBooks, iPads and iPhones in Rockville MD. It's Apple-certified technicians also understand both mixed Mac and Windows and Mac environments and can, therefore, support every Mac-related request from clients.
Cloud Services
Cloud IT is a technology management system that will greatly reduce the cost of setting up and managing IT resources. It also bolsters organizational efficiency. Cloud services from ND come with the benefits of an expertly managed and secure cloud data center.
Computer Hardware Support
The IT consulting services from this company cover comprehensive computer hardware support. These services are delivered through the affordable monthly flat-rate that ND is known for, based on the hardware that the client owns. Therefore, in case of appliances breaking, the company will send its support team to troubleshoot and fix the problems.
Data Backup & Disaster Recovery
ND also provides Backup and Disaster Recovery support to enable our clients the ability to enjoy greater peace of mind. It archives mission critical data and restores the same at a moment's notice when major disasters occur.
Helpdesk
ND additionally provides Helpdesk Support. Its professional IT technicians take care of clients by identifying technical issues and addressing them both on site and remotely.
IT Consulting
The IT support technicians and consultants at ND will take into consideration where the client's business is headed. Then, they will help the business optimize its overall revenue streams, functionality, client experience, speed and productivity. Tasks are then streamlined through the implementation of the technology enhancements that will grow the firm and expand its business functionality. The consultants at this company also help clients automate their business operations for greater efficiency.
Virtual CIO Service
The IT consultants working for this company are also skilled at finding business minded solutions for all IT related solutions. ND's Virtual CIO service also provides IT roadmaps for clients based on every type of information, including but not limited to:
Budget Reviews
Inventory Reporting
Future Network Planning
Organizational Computing Requirements
Present and Future Business Strategies
User Needs and Opinions
Company Guidelines and Procedures
IT Vendor Relation Management and Support
The IT vendor management service links clients with 3rd party software and hardware vendors to enable companies to reduce their expenses. ND presents solutions based on the suppliers who will best suit a client's needs.
Managed Server Care
Offices running cloud/local servers need to have a support plan in place. This will prevent confusing network setups and data loss. ND uses the server to manage network security, store files, and eliminate problems as they arise.
Mobile Office
ND has IT experts who help companies determine the best device and mobile platform, as well as get them connected. These technicians are also experienced and can support Android phones, iPads, iPhones, and other mobile devices.
Network Care and Security
Through the desktop and user care Rockville IT services from ND, the company generates detailed inventory configurations and reports for clients. All this takes place at the Network Operations Center where ND tracks detailed service responses, vendor information, license expirations, and serial numbers for clients.
Content Filtering
ND has an innovative content filtering solution called OneStepAhead. This solution enables businesses to gain precise control over the websites their users can visit. The filter system automatically detects and blocks inappropriate content.
Hardware Firewall Solutions
The extra protection provided by the firewalls from ND enables business clients the ability to block unauthorized access to networks and computers. It also protects data and provides a line of defense against malware and viruses.
Product Sales
Network Depot has a full service product sales team that meets client's IT requirements. All a company has to do is order equipment from ND and its technicians will provide set-up and perform any pre-installation task required. The company works with such brand names as:
Dell
SonicWALL Firewalls
HP
Lenovo
Cisco
Microsoft
QuickBooks
Salesforce
Remote Monitoring and Maintenance
Network Depot installs monitoring software in every server and workstation at the client's location. When this software detects any unnatural behavior, it triggers notifications which are used to respond to these issues before they destroy the workstations/servers.
Clients use this software to eliminate potential software errors and security threats through remote maintenance. Network Depot also keeps its clients' firmware and software updated to ensure that all workstations and servers are running smoothly. The remote maintenance solution also takes care of the essential maintenance required by the clients' business computer systems by removing all malware, Trojan horses and new viruses before they get a chance to cause irreparable harm.
Software Licensing and Management
Businesses have to buy the licenses required to accommodate staff computing needs by running the latest versions of management and productivity software. Network Depot manages software licensing as part of its Rockville IT services.
Contact Network Depot for More Information on Rockville IT Support Services
Network Depot has a wide variety of other Rockville IT services in store for interested clients. To learn more about what Network Depot has in store for businesses, or to get a free, no-obligation quote for the Rockville IT services the company provides, give us a call or send us a message online.