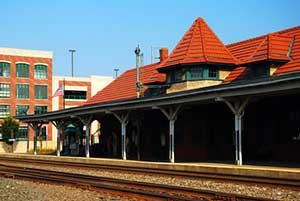 If your situation calls for professional Manassas IT services, you are in the right place. Network Depot has been providing IT support services to businesses in a reliable and professional manner for over 20 years. Therefore, companies can rely on us to implement the effective IT solutions they need.
Flat-Fee IT Support and Management
Our philosophy is founded on the principle that our clients deserve quality services at affordable prices. This is why we rolled out flat-fee Manassas, VA IT services to support our clients' IT operations.
This process begins with an assessment of IT needs. Network Depot will evaluate overall IT support needs to assess the fee to charge every month. This fee will cover all the services we will provide in a comprehensive manner. Therefore, businesses can rely on us knowing that they only have to pay a flat fee every month and all their IT, hardware, and software support needs will be professionally met.
Effective Manassas IT Support Services & Support Solutions
By using the Manassas, VA IT services we provide, companies will end up dealing with fewer issues. This way, they should be able to improve their overall operations, and rest easy knowing that their IT requirements are taken care of.
24/7 Access to IT Experts
The comprehensive support Network Depot provides will cover full access to our team of highly experienced IT support technicians. Our help desk is also open around the clock to provide you with any responsive services needed.
Comprehensive IT Support Services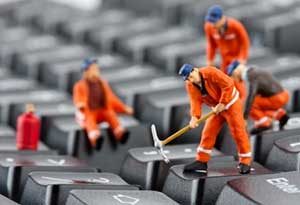 Our time in the industry has allowed Network Depot to build and develop a strong infrastructural foundation. This means that businesses can always count on us to take care of all their IT requirements in an efficient and effective way, further safeguarding themselves against all the potential issues that might affect their operations.
Our flat-fee Manassas VA IT services include, but are not limited to:
1. Apple Support
As a member of the Apple Consultants Network, Network Depot can provide companies with the iPhone, iPad, and Mac support as needed in Manassas, VA. Our technicians are Apple-certified, meaning that they have a deep understanding of the Mac environment. Companies can, therefore, count on us to support every Mac-related request they might have.
2. Cloud Services
With a Cloud IT system in place, companies can easily reduce the cost of setting up and managing their IT resources. The system will also bolster their organizational efficiency. Talk to Network Depot today to learn more about our secure and expertly managed cloud data center and the benefits it holds for businesses.
3. Computer Hardware Support
Our Manassas, VA IT services also encompass comprehensive support for computer hardware. To this end, companies can count on us to deliver the affordable flat-rate services based on the hardware they currently have. By so doing, we will take care of their hardware whenever equipment breaks or stops functioning as expected.
4. Data Backup & Disaster Recovery
Network Depot also provides Backup and Disaster Recovery support. When businesses take advantage of this offer, they will experience greater peace of mind knowing that all their data is properly archived, backed up, and redundant. In case the need arises, we will restore the data to the required location. Additionally, we can completely restore all types of files irrespective of the cause of their loss – such as accidental deletion, natural disasters, and man-made issues.
5. Helpdesk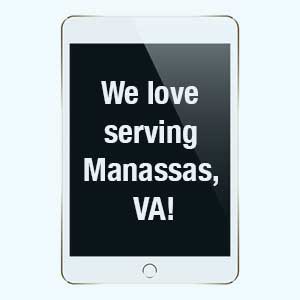 The Help Desk Support Network Depot provides is a critical component of the comprehensive Manassas, VA IT services we provide. Our IT technicians are professional in their work, meaning that businesses can rely on us to provide them with the timely support needed by addressing every technical issue we identify. We also provide helpdesk support both remotely and on-site on an as-requested basis.
6. IT Consulting
Our IT consulting service will review where businesses are headed and provide them with the advice required to improve their revenue streams, client experience, functionality, productivity, and speed. We will also implement the technological enhancements required to grow related company profitability. Additionally, Network Depot can show companies how to automate various business operations for improved productivity.
7. Virtual CIO Service
Our IT consultants will also work with companies to find appropriate solutions for every IT-related issue they might have. In particular, our virtual CIO service will provide businesses with the IT roadmap that will make your company even more profitable than its current levels. This roadmap will encompass such information as:
Budget Reviews
Inventory Reporting
Future Network Planning
Organizational Computing Requirements
Present and Future Business Strategies
User Needs and Opinions
Company Guidelines and Procedures
8. IT Vendor Relation Management and Support
We work with third-party IT software, hardware, and solution vendors to help our clients reduce their expenses. Network Depot can, therefore, present companies with the solutions needed to help them choose the right suppliers to fit their needs.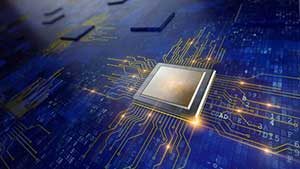 9. Managed Server Care
If companies have a server, they should consider the support plans we offer to prevent confusing network setups and data loss. Through this most proprietary of our general Manassas, VA IT services, Network Depot will take care of servers without charging any extra fees.
10. Mobile Office
We can help companies choose the best mobile devices and platforms for their needs, and get them connected. We have experience working with such mobile devices as Android smartphones, iPhones, and iPads – and can help businesses learn to use them for improved efficiency.
11. Network Care and Security
We will generate detailed configurations and inventory reports related to the preventative maintenance activities necessary to address IT network requirements. Network Depot will also track vendor information, license expirations, detailed service responses, and serial numbers to ensure they are up to date at every level.
12. Content Filtering
Our content filtering solutions are designed to give companies greater control over the websites users can visit. Network Depot will detect inappropriate content automatically and block it before it can cause any harm.
13. Hardware Firewall Solutions
The extra protection our firewalls provide will help businesses block any unauthorized access to their network and computers. These firewalls will protect data and provide the first line of defense they need against harmful malware and viruses.
14. Product Sales
Our full-service product sales team will meet IT needs. All companies need to do is place their order, and we will get them the exact IT product they need. We will also setup and install the products on their premises as soon as they arrive. Network Depot works with such names as Dell, HP, and CISCO, and can provide companies with the exact IT tools they need through these connections.
15. Remote Monitoring and Maintenance
We can also install the software required to monitor all of a business's workstations. By so doing, our technicians will protect IT assets against any harm that might befall them during regular use and when they are idle.
16. Software Licensing and Management
To ensure that companies are running the latest versions of their management or productivity software, they have to acquire the right licenses. Network Depot can take care of this to ensure that software tools are always up to date, the licenses are properly implemented, and they are compliant with all licensing requirements.
Contact Us
To learn more about what our Manassas IT services can do and how businesses can benefit from our flat-fee plan, please get in touch with Network Depot today by giving us a call or sending us a message online.