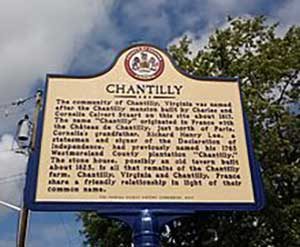 For over 20 years now, Network Depot has worked hard to establish the best reputation possible in the areas of customer service, flat-rate IT support and proactive solutions for companies. Since our inception in 1991, we have been instrumental in allowing businesses in Chantilly, VA and North Virginia area to operate with IT departments at the peak of efficiency and productivity. Chantilly IT services job is not finished until we discover and implement solutions that fit your company's individual needs perfectly.
Flat-Fee IT Support and Management
The basis at the center of our support philosophy starts with the concept of flat rates, and the absence of additional charges for things that may pop up on a regular work day. In the beginning of work with you as a new client, we visit your company and take stock of all existing software, hardware and needed support. We use this information to then to generate an accurate flat fee to charge each month for all of our myriad of services. This permits our clientele to take advantage of all we have to offer, while still keeping a predictable budget well within reach. As a result, our clients can rest assured, knowing that any IT-related issue will be handled swiftly, and without additional expense.
24/7 Access to IT Experts
Access to an expert team of IT support professionals, no matter what time of day or night it may be, is another feature included in our comprehensive support services.
Effective IT Support Solutions
If you decide to take advantage of the support offered by Network Depot, you are bound to see less downtime, a fewer number of problems and acquire the capability to improve your operations overall.
Comprehensive IT Support Services
One of the most positive effects of the experienced possessed by our team in IT Support and IT Managed Solutions is the infrastructure we have built and developed. Not only does this allow us to help clients operate at a much higher degree of efficacy and efficiency, it helps is to safeguard them from the myriad of dangers that may come down the pike. Chantilly IT Support Services offered by Network Depot include:
Remote Monitoring and Maintenance
Computer Hardware Support
IT Vendor Relation Management and Support
Software Licensing and Management
Every server and workstation are loaded with our monitoring software when we start working with a new client. If any malfunctions or strange occurrences happen, a notification will be sent off to our Network Operations Center, or NOC. Using the information contained in this report, a ticket will be generated for one of our knowledgeable techs to investigate.
One of the chief features of our remote login tool is the capability for our technicians to access any computer we manage, so they can see exactly what is going on on the screen of the affected computer. It also allows them to navigate the OS, or operating system, to find and fix issues quickly. Our remote monitoring tool, both affordable and flat rate, will obliterate costly problems and issues before they have the chance to develop.
Remote maintenance stands as one of the premier ways to eliminate possible software errors and security threats. Given that new malware and viruses are brought to life each and every day, keeping all firmware and software completely up to date is crucial. Using our remote maintenance service, we work side by side with your staff to manage everything your network needs.
Cloud Services
The tech system of management known as Cloud IT is a tool that can greatly reduce costly setup expenses, manage your overhead effectively and bolster the efficiency of your organization as a whole. Using a cloud IT service, you get all the benefits of a data center run by dedicated pros, while you avoid the expenses associated with your buying and operating the hardware yourself.
IT Consulting
A firm grasp on not only where your company has been thus far, but also where you are headed in the future, is a cornerstone of our consultants and technicians' focus. We can assist your company in enhancing productivity, speed, client experience, functionality and the revenue streams that are associated with tech enhancements. This will result in the ability to grow these revenue streams, as well as give your clients an overall better experience. The automation of a variety of the aspects of your business can also result in you and your employees getting more accomplished, from more locations, no matter the time.
Computer Hardware Support
Comprehensive and complete hardware support is another part of the services offered by Network Depot. This part of our service is also offered at a fixed fee each month, which is generated based on the devices in place at the start of our business relationship. If a device breaks, our expert team springs into action to figure out what is wrong, and make repairs as necessary. A helpful fallback plan is also provided, in the case it is needed, all performed as soon as possible once the request is made.
Data Backup & Disaster Recovery
All of your mission-critical data is kept stored, redundant and ready for restoration at a minute's notice through our Backup & Disaster Recovery offering, perfect for providing a deep sense of peace of mind. This trusty service can handle any size difficulty or problem, from a simple, accidental deletion, on up to a serious natural or man-made disaster.
Helpdesk
An understanding of just how critical Help Desk Support is makes it a very important part of our overall IT service. Timely and crucial support in both identifying and fixing tech issues is something our technicians are very adept at. Network Depot's help desk assistance can be performed both on and off site.
IT Vendor Relation Management and Support
A reduction in overall expenses, and matching with the best suppliers of hardware and software is made possible due to our close relationship with various hardware, software and third-party solution vendors. We can help us whether the request is a simple consult, on up to much more in-depth programs dealing with the management of your infrastructure.
Mobile Office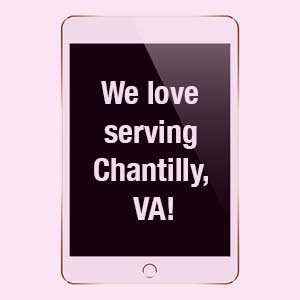 Our IT team of experts is extremely adept at helping businesses decide which mobile platform of software and devices is right for them, and then get connected once the selection has been made. This makes it possible for them to support virtually any platform, be it Android, Mac or any of a number of other available brands.
Product Sales
At Network Depot, our product sales team is second to none, fully willing and capable of meeting all of your company's IT needs. All you have to do is order the equipment you need through us, and we will make sure everything is set up and all pre-installation necessities are completed. This translates into the capability to use whatever you ordered as soon as it emerges from its box. Most major brands are part of our lineup, including:
Quickbooks
Dell
SonicWall Firewalls (a dell brand)
HP
Lenovo
Cisco
Salesforce
Microsoft
and more!
Software Licensing and Management
A key component to being able to legally use all of the most current incarnations of software your company uses is enough licenses to cover all employees that will use them. This results in our taking the management of your licenses seriously, and we make it a point to ensure all software is current and license compliant.
Apple Support
The ultimate in support of Macs, iPads, and iPhone in the Maryland, DC Metro and Northern Virginia areas is available from Network Depot, due largely to our membership in the Apple Consultants Network. All Mac-related requests, including both Mac and Windows and Mac mixed environments, are well withing the capabilities of our Apple-certified technicians.
Network Care And Security
Any activities conducted through the Network Operations Center (NOC) will prompt the generation of applicable configurations and inventory reports by our Desktop & User Care module of our services. Different examples of things you can find in these reports include serial numbers, vendor info, software license expiration, services responses, and the list continues.
Managed Server Care
If your company has opted to run either a local or cloud server as part of its network, you should consider putting in place a plan that will guard against data loss and challenging hardware and software setup as your company expands. Our IT service also includes this both on and off site, as well as subject to our flat-fee policy, meaning this will never charge for each incident. We use this approach to perform maintenance duties that will bypass that pesky downtime that can adversely impact your company's bottom line.
Virtual CIO Service
A consummate skill found in each of our expert IT consultants is that of working hand in hand with clients to locate the best solutions for any IT-related scenario. Our Virtual CIO service comes up with a sort of road map, with the profitability of your business its chief focus. Different info you can find on these roadmaps include:
Budget Reviews
Inventory Reporting and Future Network Planning
Organizational Computing Requirements
Present and Future Business Strategies
User Needs and Opinions
Company Guidelines and Procedures
IT Vendor Relation Management and Support
Content Filtering
Major vendor OneStepAhead provides a content-filtering solution that allows you complete control over the websites accessible to your valued employees. Automatic detection and blockage occurs as soon as the smart filtering systems become aware of the inappropriate content, all without the need to enter sites by hand. Unlike other software filters, the amount of resources used is extremely small, useful in keeping workstations from slowing down.