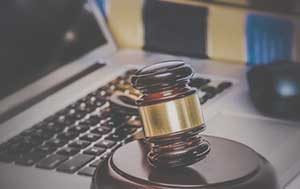 Life as an attorney can be a challenging one, with mountains of information to assimilate, use, and protect at a much higher level than most other occupations. No matter which branch of law your firm deals in, a high level of attention to detail, as well as the focus that is a necessary component of that attention, are both needed in order to represent clients most effectively. The last thing an attorney needs to worry about is law firm IT support problems that can wrest away this focus and attention, and leave both clients and the firm unnecessarily exposed. As such, outsourcing your IT needs to a firm such as Network Depot can bring you a huge advantage over the competition.
Free Network Assessment!
Looking for better IT Support? Fill out the form below or give us a call – it all starts with a Free Network Assessment!
Network Depot has spent over 20 years working with law firms in and around the DC Metro area. As such, we have gained a great deal of experience and understanding when it comes to knowing what our clients need the most. Working with Network Depot brings with it such advantages as:
Protection for Your Network: Keeping your clients information safe and unmolested is of primary concern to our team of businesses professionals.
On the Go: No matter where you need to go to service a client, Network Depot's solutions will keep you connected to the information and people you need the most.
Less Downtime and Problems: Preventative maintenance, when combined with the effective and speedy fixes we implement, means your network will be up and active much more often.
Network Care and Security
Incidents involving nefarious characters attempting to access the networks of law firms the country over are increasing at an alarming rate. The in-depth and detailed nature of documents and data on a variety of clients is especially enticing to those who are just curious hackers, on up to those looking to wreak some havoc. Keeping characters like these out of your network is something we at Network Depot excel at.
Our first step, after evaluating your unique setup, is to install an enterprise-level hardware firewall, which is much more effective at stopping threats without slowing tech hardware down than their software counterparts. OneStepAhead's Content Filtering Solution is also handy to keep employees from accessing dangerous websites, ones that have code installed that allows them access to your network. Our team of professionals will also make sure all of your antivirus and antimalware programs are current, with all licenses procured and kept safe and organized.
The following Network Depot blog post gives useful information on how to achieve your security objectives by focusing on two main keys: 1. Employee Education and 2. Network Protection.  Two keys to Keeping Your Company Secure
Mobile Office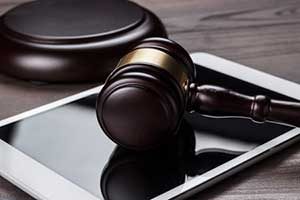 A large part of the life of an attorney is usually spent on the go, with court appearances, depositions, and associated activities requiring time and attention outside of the office itself. As a result, having a comprehensive and reliable solution for mobile communication and computing is of special importance to those in the legal field. Network Depot can not only help you find the right mobile platform for your firm in specific, we can also help you maintain and support it when it is needed.
Cloud Services vs. Dedicated Server
One critical IT decision your company has to make is where to store your Email, files, and business applications and how you can most effectively access these functions. Your decision in each case will be one of the following: using a dedicated server, using a cloud solution, or using a hybrid solution.
One of the most effective means to store data safely, all while being able to access it from anywhere with your phone, laptop, or desktop, is the cloud. With the cloud, you gain all of the advantages of a high-powered server farm, without any of the frustrating, technical details and maintenance that go into keeping it running. Network Depot will help you choose the cloud platform that will work best with your unique setup, and provide key assistance in implementing and maintaining it as needed.
The following articles explain the pros and cons of each method and will help your company make the decision that works best for your unique needs.
Not All Clouds are Created Equal
Business Applications- Server vs. Cloud
Server Care
Whether you run a large firm or a small one, there are advantages of having a server in the office, to handle mundane tasks like storing files and awarding permissions as needed. Network Depot understands the importance of this equipment running at peak efficiency, and is available 24/7/365 to make sure all problems are fixed in as short a time as possible.
Backup and Recovery
Nothing spells disaster for virtually any modern business more than the loss of client and business-related data. This holds more true for a law firm, given that this loss can translate into a lapse of legal representation at a critical time for someone on trial. Many law firms still have not implemented the most effective backup and recovery solutions, something that working with Network Depot will help you avoid.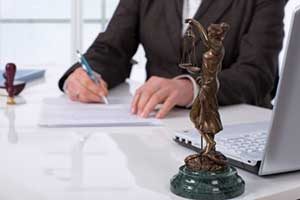 Network Depot's Backup and Recovery services include backing up your data every 15 minutes, to ensure that no important updates to documents or files are lost in the shuffle. These backups are twofold, one to a data center on the West Coast, and the other on the East Coast. If you have server equipment in house, our Backup/Disaster Recovery device, or BDR, will step in and act as the server itself. This is done seamlessly, so you experience no disconnect or loss of access, and is constant until the malfunctioning equipment is repaired.\
If you are looking for potential solutions to your IT needs, outsourcing to Network Depot is one of the best choices you can make. Our flat fee rate structure means no surprises will be hiding around the corner, just waiting to disrupt things in a major way. If you would like to schedule a free consultation, please do not hesitate to contact us at your earliest convenience.