Do You Need Better IT Support?
Are you tired of IT companies that can't fix your problems, that never seem to have answers, and don't return your phone calls?
We have over twenty years of experience in the DC Metro area providing customer first, proactive, flat-fee IT support for businesses.
For better IT support, call us at 703-810-3960!
Benefits of Outsourcing
Most small to mid-sized companies are not receiving the optimal IT Support they could through the outsourcing of these critical services to Network Depot. Instead of using an overmatched employee in your office or expensive and non-responsive external IT resources who charge by the hour, take a look at what Network Depot can offer your company:
Experienced IT professionals chosen for their proven customer service ability and superior technical knowledge.
A dedicated team of IT professionals, including a virtual CIO (VCIO), available to support and assist you in formulating and maintaining the best IT solutions for your company.
IT support on any issues or concerns of all sizes 24/7/365.
Flat-Rate Fee structure which simplifies your IT budgeting and incentivizes our team to proactively keep your systems working smoothly rather than reacting to problems when they arise.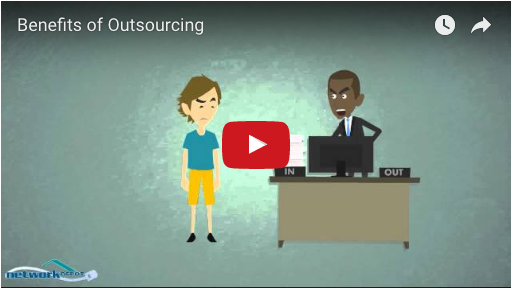 Flat-Rate Fees
A key component of Network Depot's IT Support is our Flat-Rate Fee service model. We have invested considerable resources into developing back-end agents to monitor networks and backup systems to protect and preserve critical data. Network Depot's goal is to reduce the amount of things that can go wrong for our clients to help them succeed and to keep our own costs down by having to respond to fewer IT issues. In short, we are proactive rather than reactive.
This fee structure also makes it possible for our clients to easily forecast their exact IT budget every month no matter what services or assistance they require. There is no need for our clients to worry about whether or not to use our services or to be concerned that we are taking too long to fix an issue to inflate the IT bill. Our clients view us as an always available partner that they can contact for assistance or consultation on any IT issues.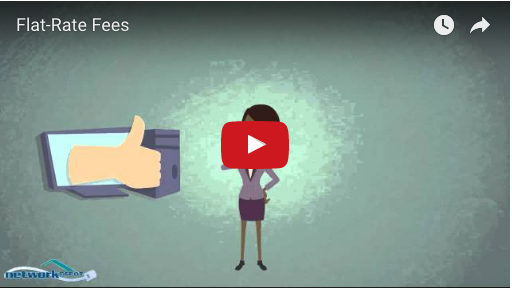 Onboarding Process
When you decide to use Network Depot as a managed services provider, we immediately become your trusted IT partner. We will work closely with you over the first 90 days to assess your current IT situation and provide recommendations for improvement. Network Depot will advise you on how to utilize technology to more effectively achieve your company's business objectives. There's no onboarding fee when you become a client, as our philosophy remains true to the idea of one all-inclusive flat-rate monthly fee for all IT Support and services.
We have a carefully devised and proven 90-day onboarding process that is designed to evaluate your company's unique IT requirements and formulate a budget to most effectively and efficiently meet your goals. After the Onboarding Process is complete, Network Depot will continue to provide superior IT Support by working closely with your company to implement recommended changes and keep your operations running smoothly.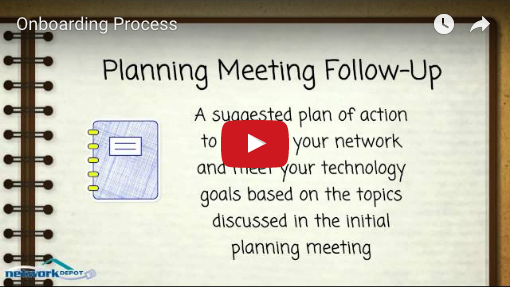 ---
Network Depot - Your DC Metro IT Experts
With Network Depot as your outsourced IT partner, you will experience:
Less Downtime - Faster resolution leads to more productivity
Fewer Day-to-Day Issues - Proactive maintenance prevents issues in general
More Opportunities - And more time in the day to take advantage of them
Flat-Rate IT Budget - Know your IT expenses ahead of time, your accounting department will thank you!
Infrastructure Protection - Keep your network and devices safe and secure
Business Continuity - Through backup and disaster recovery methods and best practices
A Good Night's Sleep - Knowing your business is in good hands 24x7.
Business IT Solutions
Network Depot has been providing professional IT Support for businesses in and around Reston, VA since 1991. We strive to give our clients Enterprise-level services and solutions at prices that work for small businesses.
Time and experience has helped us develop best practices and workflow procedures around a proactive philosophy designed to keep your focus on your business, not your technology.
Proven IT Experts
Our team of experts can become your outsourced IT department; responding to issues quickly, often before you even know about them. Your IT infrastructure is our priority!