Your Network: Safe, organized, and efficient
Network assessments keep your infrastructure organized, secure, and efficient, ensuring your organization functions at peak performance. A network assessment thoroughly investigates your network's existing structure to plan for greater efficiency, productivity, and organization. A network assessment comprehensively evaluates your current network performance, network management, network security, and network processes, searching for any weaknesses, congestion, or disorganization that might be detrimental to the effective functions of your network. A network assessment ensures:
Your network is running at peak performance
Your security is uncompromised
All your resources are fully utilized
An organization usually seeks a network assessment when their business is about to grow or shift, as well as if their network has not been previously assessed or was assessed poorly. Importantly, there is no wrong time to pursue a network assessment as it will only enhance and optimize the infrastructure, the functions of the network, and the health of the company. An inefficient network yields unreliable results and diminished performance. Fortunately,this can be rectified, and entirely avoided, if your company pursues a network assessment.
Network Support that will Better Your Business
Network assessments ensure your network is foundationally sound, making your business better and stronger. A network assessment will assess the capabilities of your network, identifying weaknesses and strengths throughout your infrastructure and network management, and adjust your system accordingly. A network assessment will balance your resources, optimizing performance by more effectively distributing your resources and preventing waste through over utilization or underutilization.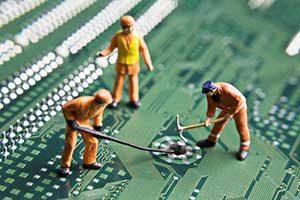 Whether your network is slow because of a virus, bandwidth congestion, or other issues, a network assessment will pursue the source of the problem and permanently resolve it. If you are experiencing bandwidth bottlenecking, a network assessment will relieve the congestion, identifying any flaws in the present design and promoting effective solutions. A network assessment will also provide your business superior security, identifying any breaches and resolving them–not only will the vulnerabilities in security be fixed, but the security will also be buffered, strengthening protection against any future complications or malware. In short, a strong infrastructure prevents a compromised business.
A network assessment will protect your business now, and in the future, by fortifying your network. Complications with your network can be detrimental, allowing security breaches and the worsening of unchecked problems. By blocking connections and devices that are deemed unsafe–and by upgrading tedious, out of date hardware–a network assessment will optimize your network configuration, and establish thresholds to provide status updates for each part of your network.
Improved Planning for the Future
With a network assessment, you are given all the information necessary to plan for your business's true potential, optimizing your path to greatness. For a business to function effortlessly, effectively, and efficiently, you must know what's going on in every precise detail of your network. A network assessment alleviates stress over sprawling and disorganized infrastructures, and enhances security and performance. Keeping your network organized, protected, and functioning at peak performance gives your business the room, and strength, to grow.
An effectively structured and balanced infrastructure can adapt to all of your business's anticipated needs and desires. Ensuring your business is comprehensively and adequately protected prevents data breaches and the infiltration of viruses that could damage and delay your business's functions. A network assessment gives you an intimate knowledge of all the detailed, inner functions of your network and infrastructure, and ensures that each part is functioning safely, smartly, and powerfully. With this knowledge and confidence, your business can grow and expand without being hindered by any technical barriers. Having a healthy network means having a healthy future.
With a network assessment, your business is not only in control over what you want your business to grow into, but how you want to grow it. A network assessment gives you the tools to adapt your present functions for greater performance and more accurately plan for the needs of your business's future.
Professional Network Assessments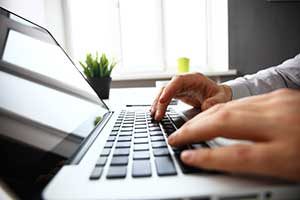 sessment, you are entrusting the inner workings of your company to a third party. Having an outside perspective weigh-in and provide insight on your network's current status can be incredibly valuable.
Only a professional network assessment will provide your company the most experienced and expert network assessments. When you pursue a network assessment with a professional, you can rely on their knowledge, skills, and specializations, to provide your business with the most insightful, detailed, and precise assessment. For your business, your network's health is vital: only place it in the most capable hands.
Network Depot can fulfill all of your network assessment needs with superior knowledge and expertise. We have extensive experience providing our IT services to businesses, and our experts will ensure your network assessment is successful and effective.
With Network Depot, you are ensuring your business receives the highest quality, professional network assessment. In summary, we have the experience, the insight, and the IT experts to get this crucial job right.
Free Consultation
We would be happy to meet with you and discuss how Network Depot does things differently. Click the button below or call us at 703-264-7776 to register for a free consultation.