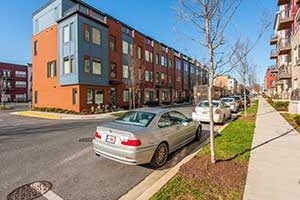 At Network Depot, we have been providing reliable and expert Hyattsville IT services to businesses since our launch in 1991. We understand that small- to medium-sized businesses can benefit greatly from enterprise-level IT solutions, ones that fit their needs perfectly. Our proven reputation as a provider of outstanding customer service, aggressive solutions, and a focus on flat fees is well earned.
Flat-Fee IT Support and Management
At Network Depot, we firmly believe in a flat-rate pricing model, one that covers any problems or malfunctions that can occur on a daily basis. We first start with a comprehensive examination of the hardware, software and support issues you have, vital in allowing us to come up with the best rate for all of our Hyattsville IT services. Since a predictable budget is a benefit for any business, our flat-rate model appeals to a wide range of business types. It imparts a true sense of peace of mind, since our clients know exactly what they will be charged no matter what goes wrong.
24/7 Access to IT Experts
Since problems do not always occur during business hours, our 24/7 support capabilities mean our team is standing by with answers when you need them the most.
Effective IT Support Solutions
Clear benefits that come from the support offered by Network Depot include less downtime, fewer issues, and an overall improvement to your organization's operations.
Comprehensive IT Support Services
A solid and complete infrastructure is needed for us to help you increase your operating efficiency and effectiveness, all while guarding you from the many perils that can pop now or in the future. The experience we have in IT Managed Services and IT Support has allowed us to develop this infrastructure, so we can bring you flat-rate Hyattsville IT services, like:
Apple Support
Cloud Services
Computer Hardware Support
Data Backup & Disaster Recovery
Helpdesk
IT Consulting
IT Vendor Relation Management and Support
Mobile Office
Network Care and Security
Product Sales
Hardware Firewall Solutions
Remote Monitoring and Maintenance
Software Licensing and Management
Virtual CIO Service
Content Filtering
Apple Support
One of the best examples of the qualifications we hold is our membership in the well-known Apple Consultants Network. Each of our techs is Apple-certified, meaning they have a thorough understanding of all things Apple. This includes solely Mac environments, as well as their mixed Windows/Mac counterparts.
Cloud Services
One of the more helpful systems of IT management for small- to middle-sized businesses is Cloud IT. Cloud IT gives you all the benefits of an expertly-managed data center without all of the overwhelming hardware and maintenance headaches that come from having one yourself. Cloud IT can help improve your organization's efficiency overall, without levying substantial setup and overhead costs.
Computer Hardware Support
Full coverage of all of your computing devices and hardware stands as one of the most important basics of our offered Hyattsville IT services. We look over the equipment you are currently using, so that we can develop the fixed rate to use for any service needs they may require. Shortly after you make a request for repairs, our tech support team will troubleshoot the problem, fix it, and come up with a fallback plan in case the problem is more extensive.
Data Backup & Disaster Recovery
In case something goes wrong, be it drastically because of a major disaster or simply because of an accidental deletion, true peace of mind will only come if you know all of your important data is stored, protected, and can be restored in the blink of an eye. Our Backup & Disaster Recovery offering is the answer to all your worries, and is fully capable of getting you back up and running in short order.
Helpdesk
A Help Desk is a useful tool that can provide critical support when both the identification and addressing of a problem is needed. Network Depot offers access to a team of true Help Desk stars, as part of our overall package of comprehensive support.
IT Consulting
While understanding where your company has been thus far can help you to avoid repeating past mistakes, as well as allow you to make improvements and advancements based on experience, knowing in which way you are headed is equally important. Our IT techs understand this and can come up with solutions to enhance speed, productivity and the overall experience for your customers. We accomplish this by instituting tech enhancements that both improve business functionality, and grow streams of revenue. We can show you how automation, a prime example of these tech enhancements, can allow employees and management to get more done, even after hours and when out of the office.
Virtual CIO Service
Our Virtual CIO service helps to create road maps that include scads of information geared specifically towards making your company more profitable. As a result, no other tool exists that is more valuable when it comes time to go over what tech needs your company has. Examples of the information in these road maps include:
Budget Reviews
Inventory Reporting and Future Network Planning
Organizational Computing Requirements
Present and Future Business Strategies
User Needs and Opinions
Company Guidelines and Procedures
IT Vendor Relation Management and Support
IT Vendor Relation Management and Support
Our understanding of which solutions will work best for your business' needs helps you reduce bottom-line costs that stem from our close work with a number of different hardware, software, and third-party solution vendors. We can whip up a solution for anything, be it something like a simple consult or completely turning your IT management system on its head.
Managed Server Care
If yours is a company that has opted to bypass using a cloud service, in place of running the equipment yourself, you really should have a plan in place that covers the rigors associated with your business growing. Our Network Care service ensures that all server maintenance is performed, both on and off site, without having to levy additional fees. Our proactive approach to server and hardware maintenance translates into a severe reduction in the dreaded downtime that can negatively impact your bottom line.
Mobile Office
Since much of today's work is done on-the-go, our assistance in helping you find the best mobile platform of software and devices is invaluable. We have experience in all types of platforms, be it iPhone, iPad, Android and many more.
Network Care And Security
Desktop & User Care is the part of our Hyattsville IT services responsible for generating thorough reports dealing with any activity performed through our NOC, or Network Operations Center. Various types of information is tracked through here, including details of different service calls, license expirations, warranties, vendor details, and the list goes on.
Content Filtering
An unfiltered internet connection can be too tempting for the average employee to not abuse, which makes OneStepAhead's Content Filtering System such a boon. Without needing to enter any web addresses by hand, the smart filter will detect and block any unsuitable content. Contrary to what you find in most other filters, OneStepAhead's filter will not bog down workstations with too large of a footprint.
Hardware Firewall Solutions
It is difficult to come up with a better solution to block unwanted network interlopers, protect your information, deter viruses and malware than a hardware firewall. These comprehensive solutions ensure you are kept informed of how your internet connection is performing, any data packet loss that may occur, and how good your throughput is, to name just a few.
Product Sales
At Network Depot, we believe that providing access to a full-service product sales division can be just as important as providing a service to support devices and software. Our product sales team will receive any order you make through us, and perform any setup tasks or pre-installation duties that the device may need. We include most major brands and manufacturers in our lineup, including:
Dell
SonicWall Firewalls (a dell brand)
HP
Lenovo
Cisco
Microsoft
Quickbooks
Salesforce
and many more!
Remote Monitoring and Maintenance
Remote monitoring and maintenance is an important task we are proud to offer. First, we install a copy of our monitoring software on each and every server and workstation you possess. If this software identifies an unnatural condition or problem, our NOC will create a support ticket for one of our techs to check out.
In addition to creating the support ticket, the software also allows the tech to both see and manipulate what is shown on the screen of the affected computer, without having to leave their station. The tech will locate the problem remotely, and perform the fix in the same way. We can even check computers for potential problems, useful in making sure they do not blossom into something much worse down the line.
Remote maintenance is important for a variety of reason, not the least of which is the elimination of software error and security threats. Scourges such as the malware, viruses, and Trojan horses that pop up each and every day stand no chance of harming a network whose software and firmware are completely up to date and protected. Remote monitoring can see to these tasks, as well as perform all the essential maintenance needed by a business' computer systems.
Software Licensing and Management
If your preference is to run the most current versions of productivity or management software, you need to acquire the proper amount of licenses to do so. Instead of you having to keep track of these oft-times tedious tasks, Network Depot will handle them for you and make sure your software is current, your licenses are sufficient, and that the software has been implemented properly.
Contact Network Depot for More Information on Hyattsville IT Support Services
Businesses can now get in touch with Network Depot to learn more about the wide variety of Hyattsville IT services available. To do this, call us at 703-810-3960 or send us a message online.