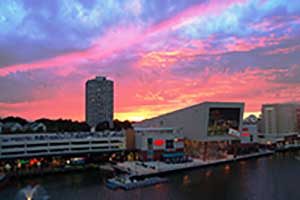 Quality and trustworthy Gaithersburg IT Support Services has been our sole goal to businesses since our establishment in 1991. Small- to medium-sized businesses are our target, with IT experts ready and capable of delivering the best in IT solutions and practices for each company's needs specifically. Flat-rate IT support, a penchant for proactive solutions and customer service that is second to none, all come together to create an established and trusted reputation.
Comprehensive IT Support Services
A great deal of experience in the areas of IT Support and IT Managed Services has been instrumental in providing us the opportunity to grow the infrastructure necessary for clients to stay safe from numerous issues, all while still operating at the peak of speed and efficiency. Our Gaithersburg IT services include such helpful offerings as:
Flat-Fee IT Support and Management
24/7 Access to IT Experts
Apple Support
Cloud Services
Computer Hardware Support
Data Backup & Disaster Recovery
Helpdesk
IT Consulting
IT Vendor Relation Management and Support
Mobile Office
Network Care and Security
Product Sales
Hardware Firewall Solutions
Remote Monitoring and Maintenance
Software Licensing and Management
Virtual CIO Service
Content Filtering
Managed Server Care
Flat-Fee IT Support and Management
The prime focus behind the way in which we conduct our support services is an unshakable emphasis on flat rates and no additional charges for normal services performed on a day-by-day basis. A great deal of thought goes into assessing the flat fee for each of our clients, which is based on the hardware, software, and service needs that you have when we start working with you. This culminates in your ability to keep a predictable budget within reach, and still take advantage of all we have to offer. A fixed rate promotes a welcomed sense of relief, which stems from the assurance that each problem will be fixed without per-hour charges being levied.
24/7 Access to IT Experts
Included in our Gaithersburg IT services is the ability to access an effective help desk and a team of IT professionals, no matter what hour of the day or evening it may be.
Apple Support
A vital part of the experience and qualifications possessed by Network Depot is our membership in the Apple Consultants Network. This membership, along with the benefits and capabilities that come with it, means we can give the best in Mac support available as part of our Gaithersburg IT Support Services. Our certified technicians are also trained in supporting mixed Mac and Windows environments, along with those that are solely Mac.
Cloud Services
Cloud IT is a tech-management system that has become widely famed for its capability to increase the efficiency of businesses, not to mention how much money it saves on setting up and managing a network on site. Instead of having to purchase and run the expensive equipment yourself, a cloud service provides everything available from an expertly-operated data center accessible by an internet connection.
Computer Hardware Support
The capacity to support and repair tech hardware itself is also something offered by Network Depot's consulting services. Based on the equipment you are currently using, we develop a flat fee that includes hardware-repair services whenever you need them. Simply give us a heads up when a device breaks down, and we will have a tech out to you and fixing it up like new in no time.
Data Backup & Disaster Recovery
The safety of your data is of chief importance to us, an area well covered by our Backup & Disaster Recovery offering. No matter what happens, be it a natural or man-made disaster, or a simple deletion, we have your back. Each byte of your data is stored securely, redundantly, and can be restored completely to wherever you choose, in virtually no time.
Help Desk
A critical component that comes with all of our comprehensive support packages is the invaluable Help Desk. The Help Desk is responsible for identifying and fixing tech issues as they happen, with an emphasis on ensuring responses are given in a timely manner. No matter what type of problem you run into, our expert Help Desk team will have it fixed in short order.
IT Consulting
When you use the Gaithersburg IT services provided by Network Depot, you can rest easy knowing that where you are going is just as important as where you have been to our support techs and IT professionals. This is made clear by just how much we concentrate on optimizing your business' speed, functionality and revenue streams, factors that are vital in improving your customers' overall experience. Tech enhancements, such as automation, are another key part in this, allowing employees to get a lot more done even when out of the office.
IT Vendor Relation Management and Support
Part of what we excel at is working with various vendors to find you the best answers in hardware, software and third-party solutions. We examine each of our affiliates closely, to discover which will provide solutions that match your tech desires and needs perfectly. These solutions can range anywhere from a simple consult, on up to a complete overhaul of your IT infrastructure.
Mobile Office
Another area we have had much success in is helping companies decide which platform of mobile devices and software they should use. Once the decision has been made, we can support whichever platform made the cut, be it Mac, iPad, iPhone, Android, or the myriad of other platforms found on the market.
Network Care And Security
Keeping track of all the various pieces of information found in virtually every company may be tedious at times, but it is something well worth doing correctly. Our Desktop & User care module tracks such vital info as serial numbers, warranties, vendor data, and any other information that passes through Network Depot's NOC, or Network Operations Center.
Product Sales
Service is not the only thing we offer, we also have a complete sales department that can help you acquire all of the devices and apparatus that go into making a company run successfully. We have streamlined this process to the point where you can use any device you purchase straight from its shipping box. Once you order a device, we receive it and perform any adjustments or assembly before we deliver it to you. Most major brands are included in this lineup, such as:
Dell
SonicWall Firewalls (a dell brand)
HP
Lenovo
Cisco
Microsoft
Quickbooks
Salesforce
and many more!
Hardware Firewall Solutions
A strong line of defense against viruses, malware and unwanted intruders, as well keeping all of your mission-critical data safe and secure, are all protections made possible by instituting an enterprise-level hardware firewall. All of the basic protections provided by a software firewall are enhanced and made more effective, and several extras are also included. These include such vital services as monitoring your internet connection, the bandwidth, packet losses and more. These qualities go a long way in reducing access requests and slowing down workstations, which when combined with knowing your infrastructure is safe, can promote a true sense of peace of mind.
Remote Monitoring and Maintenance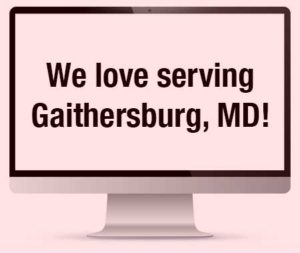 ur company's servers and workstations, it will be able to detect any unnatural occurrences or conditions. If this happens, a notice is sent off to one of our technicians to investigate.
The beauty of this monitoring software is that it allows a technician to see an exact duplicate of what is shown on the screen of the affected computer. This permits them to gain a clearer understanding of what went wrong, and then find the specific fix that will be most effective. This fix can also be done remotely, since our monitoring software allows the tech to make changes to actual programs on the target device. This goes a long way towards making sure serious errors never have a chance to develop in the first place.
A vital task covered by remote maintenance is keeping both firmware and software completely up to date. Many of the new viruses, Trojan horses and other malware that pop up each day can take advantage of outdated programs and exploit their loopholes. Remote maintenance makes sure that this never happens, and that your servers and workstations always run smoothly.
Software Licensing and Management
Using all of the most current versions of your management and productivity software requires you to procure the proper licenses for all employees that will use them. Given the serious fines or penalties that can be levied if you are not compliant, we make it our business to ensure that all of your licenses are correct, your software is up to date, and that each program is being used correctly.
Virtual CIO Service
Working with our clients to find only the best solutions for any IT-related situation is handled effectively through the use of our Virtual CIO service. This service generates a "road map," which is designed specifically to find different ways that can improve the profitability of your organization. Data incorporated into these road maps includes:
Budget Reviews
Inventory Reporting and Future Network Planning
Organizational Computing Requirements
Present and Future Business Strategies
User Needs and Opinions
Company Guidelines and Procedures
IT Vendor Relation Management and Support
Content Filtering
Having an open connection to visit any website on the internet is a leading cause in the overall reduction in worker productivity. OneStepAhead has made a content-filtering program available that can immediately detect and bar access to sites and content that management has deemed inappropriate. In addition, the absence of the need to enter each website by hand, as well as a footprint so small as to not bog down hardware, makes OneStepAhead's content filtering solution a must have.
Managed Server Care
Having an IT department that operates either a cloud or local server brings with it the need to develop a plan for when your business grows larger. Data can go missing or assembly can be a nightmare– both solid reasons to have an all-encompassing support plan ready before upgrades are begun. Our Network Care service goes a long way towards providing necessary server remediation service that are excellent at preventing pesky downtime before it affects your bottom line. As with all of our other Gaithersburg IT services, this is made possible without the need for extra charges.
Contact Network Depot for More Information on Gaithersburg IT Support Services
Interested in learning more about our Gaithersburg IT services? Please contact Network Depot today by phone or by sending us a message online to schedule a free, no-obligation quote.