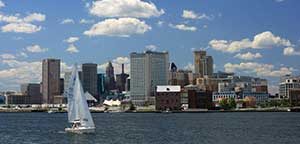 Reliable and professional IT support is something that every modern business needs. Network Depot (ND) has provided this type of service to businesses all over the Maryland, Washington DC and Northern Virginia area since our inception in 1991. We direct our focus to providing enterprise-level Laurel IT Support Services and practices that fit the needs of small to medium-sized businesses perfectly. Our success in doing so, has led to a stellar reputation for affordable flat rates, outstanding customer support and proactive solutions.
Flat-Fee IT Support and Management
We have found that the most effective support philosophy has a flat-rate structure at its core, helpful in allowing clients to avoid small service fees for things that may happen on a day-to-day basis. We start the process by assessing all of the support, hardware and software needs you have in place at the start of our relationship, which we use to determine how much your rate should be. This means that you are charged only for the specific Laurel IT services you will need, so a predictable budget will stay well within reach. Nothing provides peace of mind for a manager than knowing all problems will be resolved, without receiving any hourly charges.
24/7 Access to IT Experts
Because problems and disasters can strike at any time, the access we provide to a 24-hour help desk and support team is invaluable.
Effective IT Support Solutions
With the service provided by ND, you can look forward to days that bring less downtime, a proactive improvement to your operations and an overall reduction in experienced issues.
Comprehensive IT Support Services
One of the most important tools that allows us to assist you in running things more smoothly, as well as shield you from the ravages of potential security issues that may pop up from time to time, is the infrastructure our vast amount of experience dealing in IT has allowed us to build. Laurel IT Support Services provided by Network Depot include:
IT Consulting
Hardware Firewall Solutions
Remote Monitoring and Maintenance
Managed Server Care
Data Backup & Disaster Recovery
Computer Hardware Support
Virtual CIO Service
Product Sales
Software Licensing and Management
IT Vendor Relation Management and Support
Cloud Services
Network Care And Security
Content Filtering
Apple Support
Helpdesk
Mobile Office
IT Consulting
Our IT experts understand that taking the entire journey of your business into account is important, both where it has been and also where it is going. Speed, productivity, and an improvement to the experience of your customers are all areas that can benefit from the tech enhancements we provide. These enhancements can increase revenue and nurture the streams that bring it in, which leads to an overall increase in business functionality. Automation is a prime example of these enhancements, and can be integrated into many different areas of operation. Doing so will allow employees to get more done, at any time of the day and no matter where they are.
Hardware Firewall Solutions
Because your network and data are vital to running your business, the complete protection provided by an enterprise-level hardware firewall is especially important. A hardware firewall is effective at blocking intruders, protecting data and shielding vulnerable software and hardware from malware and viruses. This type of firewall also brings with it many extras, like monitoring packet drop, up time monitoring, and the overall health and speed of your internet connection. With this much coverage and protection, our clients' peace of mind is complete.
Remote Monitoring and Maintenance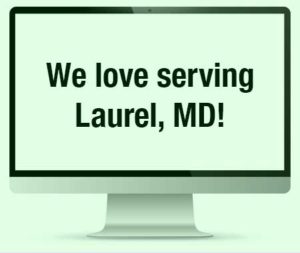 Our ability to provide the most effective maintenance solutions for your business begins with remote maintenance. We install our monitoring software on each of your computing devices, which allows a ticket to be generated through our Network Operations Center, or NOC, whenever an anomaly is detected. Our techs use this information to figure out where the problem lies.
Once a technician is armed with the information found in the ticket, they can then use the software to access the affected device remotely, and see what is shown on the screen. The software then permits them to access the program code to find out what went wrong. As a result, many times our remote software can head off potential disasters before they grow into true tragedies.
Remote maintenance is also helpful in keeping software and firmware up to date, a vital step in the war against software errors and security threats. Not one of the new viruses and malware that pop up on a daily basis stands a chance when faced with the strength of our remote maintenance services.
Managed Server Care
Running a cloud or local server at your own office, as opposed to using one strictly through the cloud, usually means it is smart to have plans for when your business grows larger. The growth of a business brings about difficult upgrade tasks to many network capabilities, which can be frustrating if not planned for in advance. Our Network Care offering ensures that all server-remediation services are completed either remotely or on site, without having to charge you each time we do it.
Data Backup & Disaster Recovery
One of the keys to peace of mind when operating a business is found in knowing that all of your precious data and files are kept safe, redundant, and can be restored whenever they are needed. Our Backup & Disaster Recovery department provides this assurance, even if a major natural or man-made disaster takes place. Backup & Disaster Recovery will have your data restored in no time, no matter what the aggravating factor is.
Computer Hardware Support
A defect or failure in one of your business' computing devices can bring your business to its knees, which makes the comprehensive hardware support offered by ND so valuable. If one of your important devices breaks or malfunctions, simply let us know, and a tech will be out to service your hardware post haste.
Virtual CIO Service
Having a clear picture of everything it will take to make your business more profitable, is much more effective than trying to figure things out piecemeal. Our Virtual CIO service will come up with a road map that details all of the potential solutions that are at your disposal with ND. Each road map is customized to fit your business in specific, and includes such worthy information as:
Budget Reviews
Inventory Reporting and Future Network Planning
Organizational Computing Requirements
Present and Future Business Strategies
User Needs and Opinions
Company Guidelines and Procedures
IT Vendor Relation Management and Support
Product Sales
It is an inevitable fact in this day and age that computing devices are subject to not only breakage or malfunction, but also to becoming obsolete as the tech industry moves forward. Our full-service product sales department stands ready in case of any hardware needs, and will perform any installation tasks before you receive your purchase made through us. In essence, this permits you to use your purchase as soon as you take it out of its box. Brands found in our product sales lineup include:
Dell
SonicWall Firewalls (a dell brand)
HP
Lenovo
Cisco
Microsoft
Quickbooks
Salesforce
and many more!
Software Licensing and Management
An effective business understands that they need to utilize the most current versions of the productivity and management software used in their operations. To do so, proper licensing must be acquired for each computer it is installed on. ND takes these requirements seriously, and makes sure all licensing is compliant, the versions are the most recent, and all software has been installed and implemented correctly.
IT Vendor Relation Management and Support
Third-party solution, hardware and software vendors are all important factors in the machine of modern industry. Because each business is different, the solutions these entities can offer may be good for some, but not so much for others. The close relationship our IT Vendor Management service enjoys with many different vendors, ensures that the solutions we bring to you will match what you need exactly. Whether it be a simple consult, or a major overhaul, we have you covered.
Cloud Services
Over the last several years, Cloud IT has revolutionized the computing and tech sophistication of smaller organizations that are unable to purchase and run expensive equipment themselves. No matter how large or small your business may be, you will have access to an incredibly vast number of resources previously only found in large data centers. All of this is yours, without having to buy expensive tech that lies beyond your company's means.
Network Care And Security
All of the minutia that comes with operating a company effectively can be overwhelming, and difficult to compile and maintain properly. Our NOC helps manage things like detailed service responses, licenses, serial numbers, and many more, all without you tearing your hair out from frustration.
Content Filtering
An open and unfiltered internet connection can be a distraction when made available to the average employee. OneStepAhead's content filtering solution ensures that inappropriate content is immediately detected and blocked, done without a single keystroke needed by managers. This solution also has a very small footprint, meaning that no servers or workstations will get bogged down.
Apple Support
No matter what type of support request you may have, be it a solely Mac or mixed Mac and Windows environment, we can handle it with ease. Each of our techs is Apple certified, and we hold membership with the authoritative Apple Consultants Network. iPads, iPhones and Macs contained in businesses all through the DC Metro, Maryland and Northern Virginia areas will receive the best in care from our expert technicians.
Helpdesk
A critical component incorporated into our support packages is the help desk, which is able to give you the height in timeliness and efficiency when dealing with your technical issues. These Laurel IT services are available both on and off site, and apply to virtually any tech situation you can imagine.
Mobile Office
Understanding which mobile platform of devices and software is best for your organization's needs is vital in today's style of commerce and business activity. At ND, we understand this, and make sure you are up to speed on everything that is currently available, so you can make the choice that is ultimately the best. Once your selection has been made, we can support whichever you have chosen, be it Apple based, Android, or any one of the other vast number of platforms now available.
Contact Network Depot for More Information on Laurel IT Support Services
Businesses can now get in touch with Network Depot to learn more about the wide variety of Laurel IT services available. To do this, call us at 703-810-3960 or send us a message online.