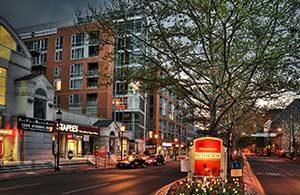 Network Depot has been proudly providing on-time and dependable Bethesda IT Support Services to business entities since 1991. Our gang of expert IT professionals work hand-in-hand with various, small- to medium-sized organizations to implement only those IT solutions that fit their needs perfectly. With an excess of 20 years of experience to draw from, we have locked in a premier reputation for offering excellent customer support, comprehensive solutions, and flat-fee tech support for a variety of businesses.
Flat-Fee IT Support and Management
Here at Network Depot, our philosophy begins with an emphasis on charging only a flat fee, with no additional charges levied for little requests seen on a day-by-day basis. Our approach begins with a complete and thorough assessment of the hardware, software and support requirements you have, so the best flat rate is what you receive. This results in a deep sense of relief felt by all of our clients, knowing that no matter what problem may rear its ugly head, no additional charges will be forthcoming. This allows companies to not only use all of what we have to offer, but to do so while still maintaining control over their budget.
Effective IT Support Solutions
A proactive improvement in your operations overall, fewer problems, and a sharp decrease in downtime are all positive results that come from using Network Depot's support solutions.
24/7 Access to IT Experts
One of the most helpful inclusions in our Bethesda IT Support Services is the access you receive to our pro IT team and a help desk that is second to none in terms of helpfulness and responsiveness. These experts stand ready to give you the best solutions, whenever you need them.
Comprehensive IT Support Services
Building and developing a network infrastructure that allows your business to operate with efficiency and efficacy, all while keeping your company safe from any of a number of issues that can creep up down the line, are activities we are most effective at, due to our experience in both IT Managed Services and IT Support. Bethesda IT Support Services available from Network Depot include:
Product Sales
Data Backup & Disaster Recovery
Remote Monitoring and Maintenance
IT Consulting
IT Vendor Relation Management and Support
Apple Support
Hardware Firewall Solutions
Managed Server Care
Software Licensing and Management
Computer Hardware Support
Virtual CIO Service
Cloud Services
Helpdesk
Product Sales
Network Depot is pleased to offer a full-service product sales team that is willing and capable of satisfying all of your IT needs. First, place an order for equipment through Network Depot, which we will receive and perform any assembly or installation duties before we deliver it to you. Network Depot offers products from the following brands and manufacturers:
Dell
SonicWall Firewalls (a dell brand)
HP
Lenovo
Cisco
Microsoft
Quickbooks
Salesforce
and many more!
Data Backup & Disaster Recovery
No matter what the situation may be, from a simple software deletion to a natural or man-made disaster, Network Depot's trusted Backup & Recovery service can restore all of your data completely. Companies can enjoy the peace of mind that comes from knowing all your vital data is kept stored, safe, and able to be restored, virtually at a moment's notice.
Remote Monitoring and Maintenance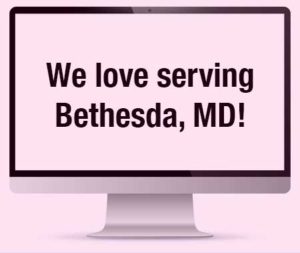 Once we begin working with a new customer, our specialists will install a copy of our remote monitoring software on every workstation and server in your company. If our software detects any unusual circumstances, a notice will shoot off to our NOC, or Network Operations Center. A tech is then notified and, using the information contained in the ticket, will investigate the issue thoroughly.
With our remote monitoring software, a tech can see exactly what is shown on the monitor of the affected computer, as well as nose around in the operating system until a fix for the problem is located. This culminates in our ability to eliminate errors before they even happen.
Remote maintenance stands at the heart of one of the most effective plans to eliminate possible threats to your network's integrity and program errors. Having the most current version of both firmware and software is an excellent way to keep computing equipment running at peak efficiency. Working with the staff of our clients, we can protect against the mountain of malware and viruses that pop up on a daily basis, all by using remote maintenance.
IT Consulting
Having a firm handle on where your company is going, and not just where you have been thus far, is an important endeavor made by all of our consultants and technicians. Whether you need help with your business' speed, functionality, productivity, or all of the above, Network Depot can assist by bringing in the tech enhancements that can result in an overall more satisfactory experience for all of your valued clients. One of these enhancements, automation, can go into a number of different business operations, giving employees and management staff the capability to get a lot more done, no matter the time or where they may be working from.
IT Vendor Relation Management and Support
A close working relationship with a variety of software, hardware and third-party solution vendors allows us to figure out which suppliers will work best for your specific needs at reducing bottom-line expenditures.
Apple Support
Network Depot is a proud partner in the Apple Consultants Network. This allows us to perform with only the peak in proficiency when dealing with Macs, iPads and iPhones in the DC Metro, Maryland and Northern Virginia area. In addition, our Apple-certified experts have the capacity to understand solely Mac environments, as well as those that are a mix of Windows and Mac.
Hardware Firewall Solutions
The premier way to keep unauthorized parties out of your network, keep all mission-critical data safe, and institute a worthy first defense against malware and viruses is an enterprise-level hardware firewall. Hardware-based firewalls provide a more all-encompassing solution, with quite a few extra capabilities not seen in other devices and software. These include the ability to monitor your network's uptime, how many data packets have been dropped, a view of how consistent speeds are on your internet connection, and much more. Clients will immediately notice the drop in annoying access requests, as well as the absence of sluggishness seen with many other protection methods.
Managed Server Care
If a local or cloud server is something your company has opted to run in house, having a plan in place to deal with any annoying network setups or loss of information as your business grows is an excellent idea. Managing network security, eliminating growing pains, and storing files are all an integral part of this plan. We take this into account, and provide both on- and off-site maintenance for your servers and equipment. We firmly believe that the key to avoiding costly downtime is by proactive maintenance.
Software Licensing and Management
The acquisition of proper licensing sufficient to accommodate the needs of your computing staff is necessary if you want to run the most current versions of software used in your company. Given the legal ramifications if not performed correctly, we take this part of our job very seriously, and ensure that you are compliant with licenses, and that the software is the most current and has been installed and implemented properly.
Computer Hardware Support
Comprehensive support for all of your computer hardware is another helpful offering found in our consulting Bethesda IT services. As with our other Bethesda IT services, this offering is done at a flat rate that is based on the hardware that is in place at the beginning of our working relationship. If one or more of your devices breaks or malfunctions, our knowledgeable team of experts is adept at both troubleshooting the issue, and ultimately fixing it.
Virtual CIO Service
Our Virtual CIO service is instrumental in building a sort of "road map" for each client, whose intent is specifically designed to increase overall profits. What this results in is one of the most valuable assets in your arsenal when it comes time to perform an in-depth evaluation of all your tech needs. These road maps include information of all types, such as:
Budget Reviews
Inventory Reporting and Future Network Planning
Organizational Computing Requirements
Present and Future Business Strategies
User Needs and Opinions
Company Guidelines and Procedures
IT Vendor Relation Management and Support
Cloud Services
An effective, and comparatively inexpensive, method of bolstering the efficiency of your company, managing your overhead and drastically reducing setup costs is cloud computing, or Cloud IT. A cloud service can give you all the advantages and benefits of an expertly-operated data center with none of the costs associated with having one yourself.
Helpdesk
Critical and timely support consisting of both the identification and fixing of tech issues are some of the factors that go into making our Help Desk one of our most critical components. No matter in which area your problems lie, Network Depot's help desk can handle them with ease.
Mobile Office
The best in platform and device, dealing with mobile computing, are determinations our IT experts can assist with greatly. Each tech has a ton of experience dealing with all the major players, such as iPhones, Android, iPads and the list marches on.
Content Filtering
Anyone who has worked in an office that provides unrestricted access to the internet can attest to just how much it can distract from daily work responsibilities. Using OneStepAhead's Content Filter, managers can restrict access without having to enter web addresses manually. This smart system will locate and block any content deemed to be non-work related or inappropriate. Unlike other software filters, OneStepAhead will not bog down workstations with an overly-large footprint.
Contact Network Depot for More Information on Bethesda IT Support Services
To secure a quote for affordable flat-fee Bethesda IT services, please contact Network Depot today by giving us a call or sending us a message online.