Since 1991, Network Depot has made it their mission to provide dependable and professional IT services to companies in and around Arlington, VA. Our talented and experienced staff of technology experts help smaller to middle-sized organizations to implement only those solutions that fit into their plan perfectly. With an excess of 20 years of expertise to bring to the table, the reputation of Network Depot Arlington IT services are solidified with its fixed-fee IT support, outstanding customer service and dedicated solutions.
Flat-Fee IT Support and Management
The basis of our thinking on IT support lies both in our dedication to flat fees and the emphasis on avoiding any extra charges for day-to-day issues. At the start of work with each new client, a comprehensive evaluation is taken for their unique support needs, as well as what equipment and software is used. This allows us to assess how much the flat fee should be for each month. Not only does this allow businesses to take advantage of the services we offer, it also permits the possibility of coming up with a budget that is accurate and predictable. This type of fee structure allows organizations and companies to feel the relief that comes from knowing everything is covered, and that no unforeseen charges will rear their ugly heads.
Effective IT Support Solutions
Companies utilizing the support provided by Network Depot will experience such advantages as an improvement to overall operations, a decrease in issues and a sharp decrease in downtime.
Comprehensive IT Support Services
The experience possessed by our IT team has made it possible for us to keep clients safe from the many problems that can arise down the line, all while also allowing us to create and maintain the infrastructure necessary for our customers to work with both efficiency and greatest effect. Some of the services provided by Network Depot's fixed-fee rates include:
IT Vendor Relation Management and Support
Data Backup & Disaster Recovery
Software Licensing and Management
Remote Monitoring and Maintenance
Membership in the Apple Consultants Network is something that Network Depot prides itself in. Throughout the DC Metro, Norther Virginia and Maryland areas, this means we can provide the absolute peak in support for Macs, iPads, and iPhones. No matter what type of Mac related request you may have, whether it be Mac or Mac and Windows mixed, we can handle it with ease.
Computer Hardware Support
A chief advantage of using Network Depot's Arlington IT Support Services is the provided support for computer hardware. A fixed-fee structure also applies to this service, and is created using the hardware you have in place, or are planning to purchase. Breakage or malfunction of any device you use will prompt a technician to come out, troubleshoot the hardware and perform a suitable fix, all while putting plans in place in case fallback is needed.
Data Backup & Disaster Recovery
If you want the peace of mind that comes from knowing all your vital information and data is archived safely, redundant and can be restored wherever and whenever you choose, our Backup & Recovery support is your answer. Nothing from an accidental erasure of data on up to a serious man-made or natural disaster can prevent us from completely restoring your files and information reliably.
Managed Server Care
If you operate a company that runs either a cloud or local server on site, a plan should be in place to help deal with any aggravation and hassle that comes with losing data or expanding hardware as your company increases in size. This translates into utilizing the server to get rid of any growing pains as they pop up, general storage of files and maintain the peak in network safety and security. The Network Care service we offer uses a proactive approach, one best able to bypass downtime that can impact your bottom line in a negative way. It also allows us to perform either on site or remote remediation support without charging for each incident.
Cloud Services
Cloud IT is one of the most effective methods to both improve your organization's efficiency and cut down on costs associated with setting up and managing an IT department. Using this type of service provides the opportunity to reap all the benefits from an expertly-run data center, all without needing the time and money to operate it on site.
IT Consulting
The consultants here at Network Depot feel it is important to understand not only where your business has been, but also where it is headed. We concentrate on such tasks as bringing enhanced functionality, customer experience, and productivity to never before seen heights by using technological enhancements effective at growing streams of revenue and providing a better experience for your customers. We can even provide insight into automating different aspects of executive and practical operations, making it possible to get quite a bit more done, no matter where you are.
Virtual CIO Service
One of the greatest skills possessed by team members at Network Depot is the ability to work side by side with our clients to find the top solutions for any tech-related scenario. We can formulate a clear path, or road map, with our Virtual CIO service, that shows step by step how to make your organization more profitable. When it comes time to evaluate the tech needs your company has, no better resource exists than our Virtual CIO service. A variety of information is included in these plans, such as:
User Needs and Opinions
Inventory Reporting and Future Network Planning
Organizational Computing Requirements
Present and Future Business Strategies
Budget Reviews
IT Vendor Relation Management and Support
Company Guidelines and Procedures
Hardware, software and third-party solution vendors are some of the resources used at Network Depot to find the suppliers that are perfect for your needs and keep the bottom line under control. We take on all sizes of jobs, including a simple consultation on up to the complete overhaul of your IT infrastructure.
Helpdesk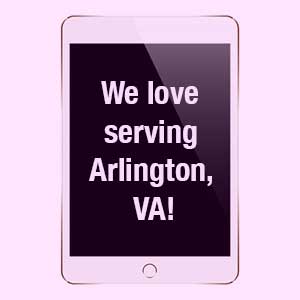 An extremely important part of our all-encompassing tech package is in the area of Help Desk Support. Understanding, then fixing, technical problems is something our IT technicians are masters at, all done in a very timely fashion. Our staff can provide either remote or on-site assistance with any tech issue that may pop up.
Mobile Office
Both the identification and implementation of the mobile platform perfect for your business is something our IT gurus excel at. Each type of platform, be it iPads, iPhone, Android or various others, our high level of experience will come in handy with making the right selection.
Hardware Firewall Solutions
An Enterprise-Strength Firewall is one of the best protections against data theft, unauthorized intrusions to your network and effective first line of defense against the ravages of malware and viruses. Some of the convenient factors provided by a hardware firewall include being able to keep an eye on your network's uptime, make sure your connection is running smoothly, throughput, loss of packets and much more. No sluggish workstations or annoying requests for access, and the surety your valuable data and network are being protected completely are all examples of why hardware-based firewalls are well worth the expense.
Content Filtering
OneStepAhead is a content-filtering solution that allows complete control over which sites are accessible to your employees. The smart filtering program can immediately detect and block content you deem inappropriate, making the need to manually enter each web address a thing of the past. In addition, its footprint is extremely small, avoiding the problems of bogging down workstations like other filters are known to do.
24/7 Access to IT Experts
No matter what time of the day or night it may be, our IT team and Help Desk members stand ready to assist you with any problems you may come across.
Network Care And Security
Our Desktop & User Care service is used to create configurations and reports that cover all activities performed through our Network Operations Center (NOC) in great detail. All important information is tracked, such as license expiration, vendor data, serial numbers, responses to service calls, warranties, and the list goes on.
Product Sales
Network Depot is proud to offer a full-service hardware and software sales department that stands ready to meet any need you may have. Once you order your equipment through us, we will check to make sure nothing need be done in order to install it, and then set it up for you. In essence, you will be able to use any purchases through us right out of the box. We work with a wide variety of major brands, including:
Microsoft
SonicWall Firewalls (a dell brand)
HP
Lenovo
Cisco
Dell
and much more!
Software Licensing and Management
One factor that is vital to using the latest versions of any software legally is proper licensing. We here at Network Depot keep track of all software licenses, that they are being used properly and that the version being run is the latest available.
Remote Monitoring and Maintenance
At the beginning of each new contract, we install our monitoring program on every server and each workstation. If the program detects any problems, an alert will be sent to the NOC. The NOC then uses the included information in a ticket generated for one of our support staff.
Using our remote login feature we can gain access to any computer the software is installed on, perfect for allowing our experienced techs to see what is on the screen, while the issue is present. Seeing is only part of its capabilities, techs can also use it to root around in the operating system and fix bugs as they come across them. All in all, this allows us to destroy any major problems before they have a chance to cause havoc.
One of the best ways to eliminate possible threats and program errors is through the use of remote maintenance. Each and every day shows new threats, including malware, Trojan horses, and other nasty viruses. This makes keeping deterring programs, such as antivirus software, up to date of utmost importance. Our remote maintenance service allows us to perform this and any other maintenance that is necessary.