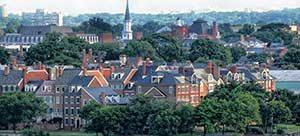 Network Depot has been proud to provide experienced and trustworthy IT support to various companies located all across Alexandria, VA, as well as the Washington, DC, Maryland and Northern Virginia areas dating back to 1991. Our lineup of IT gurus works with small to medium-sized corporations to bring into effect Alexandria IT services, solutions and practices that support their needs no matter how unique they may be. With an excess of 20 years working in the field, Network Depot is well known for giving outstanding customer support, take-charge solutions and an across-the-board fee structure, perfect for satisfying a business' many IT support needs.
Flat-Fee IT Support and Management
The philosophy behind the IT support we offer starts with our flat rates, and an emphasis on avoiding charges for the little things as they pop up in everyday situations. At the beginning of each contract, Network Depot assesses the all-inclusive support, hardware and software requirements, to best identify the proper fee to cover all services that will be needed each month. This allows companies to take advantage of our excellent services, all while retaining the ability to develop a predictable budget. With a flat-fee structure in place, companies can rest assured, knowing every IT situation that pops up will be addressed without incurring any additional charges.
Effective IT Support Solutions
Support from the pros at Network Depot means businesses will have to endure a much smaller number of problems and reduced downtime, all of which translates into an overall enhancement of their operations
24/7 Access to IT Experts
Part of our complete support services includes connection to experienced and well-trained help desk reps and IT support team members, all of whom stand ready to help with the best solutions wherever there is the most need.
Comprehensive IT Support Services
Experience in both IT support and IT Managed Services is the bedrock of an infrastructure that is needed to help clients operate efficiently and effectively, all while keeping them safe from different problems that may pop up in the future. Our flat-fee offerings include:
Cloud Services
Data Backup & Disaster Recovery
IT Consulting
Mobile Office
Product Sales
Software Licensing and Management
Apple Support
Computer Hardware Support
Helpdesk
IT Vendor Relation Management and Support
Network Care and Security
Remote Monitoring and Maintenance
At Network Depot, we are proud members of the Apple Consultants Network. What this means, is that we can provide the ultimate in Mac, iPad and iPhone support in the Maryland, DC Metro and Northern Virginia areas. Each of our Apple-certified specialists grasps both mixed (Mac and Windows) and Mac setups, and are well equipped to support any Mac-related question or issue you may have.
Cloud Services
Technology in the cloud, familiarly known as Cloud IT, is a solution that not only reduces setup and overhead costs by a wide margin, it is also excellent at boosting the efficiency of your organization. By using these cloud services, you can reap the benefits that are normally only seen in the cloud, data centers that are managed expertly, all without incurring the costs associated with buying and operating the hardware at your company's physical location.
Computer Hardware Support
One of the highlights of Network Depot's professional consulting services is comprehensive support for computer hardware. This hardware support is also provided at a cost-effective, flat-rate, which is designated based on your existing hardware. If any of your devices break,our knowledgeable team can address both hardware and software issues, as well as make plans available for operation while the fix is being performed.
Data Backup & Disaster Recovery
Our Backup & Disaster Recovery support programs can provide companies with the peace of mind that comes from knowing all of their priceless data is stored, redundant and can easily be restored anywhere the client chooses in the blink of an eye, even when a major disaster rears its ugly head. With these services, we can restore all files completely, in the case accidentally deleting something inevitably happens, even on up to major natural or man-made disasters.
Helpdesk
One of the most critical components of our all-inclusive IT support package is Help Desk Support. Each of our knowledgeable technicians is trained to provide only the height in timeliness and efficacy when locating and fixing issues of a technical nature. All technical issues are covered by either our on-site or remote helpdesk support.
IT Consulting
Where your business is going, not just where it has been so far, is important to our support techs and IT consultants when analyzing the most effective solutions for your company specifically. At Network Depot, we are masters at fine tuning the productivity, speed, client experience, functionality, and revenue streams overall, all of which are crucial for expanding your business and providing a much better experience for all of your customers. Automation is one important key that is explained, whose implementation can allow you to get more done, no matter where you are or what time it is.
Virtual CIO Service
One of the primary skills of our IT consultants is working side by side with each client, in order to locate the best solutions, no matter what the situation may be. Our Virtual CIO service becomes an amazing asset when assessing and evaluating individual corporate needs. Different pieces of information in each customized IT "road map" includes:
Inventory Reporting and Future Network Planning
Present and Future Business Strategies
Company Guidelines and Procedures
Budget Reviews
Organizational Computing Requirements
User Needs and Opinions
IT Vendor Relation Management and Support
The members of our vendor management department work closely with different hardware and software vendors, for the express purpose of bringing expenses down, then lay out a solution that will gel perfectly with the specific needs of your business. The involvement of our services run the gamut between simple consults, and much more involved solutions dealing with the management of your infrastructure.
Managed Server Care
Any business that operates either a cloud or local server needs to have a plan of action in place that completely prevents losing any data, should the unthinkable occur. Simply setting up your computer network may be confusing, as well as the problems that arise as your business continues to grow. Our Network Care technicians provide the best in support, which encompasses both on-site and remote remediation services for your servers, without levying a charge set per incident. We are extremely proactive in our maintenance practices and schedule, which is designed specifically to bypass any costly downtime.
Mobile Office
Our skilled IT techs can assist businesses in sussing out which mobile platform is best in terms of general need and connection to the company and fellow employees. All devices are our focus, including the Apple line of devices, Android platforms, and a wide variety of additional hardware and software.
Network Care And Security
The Desktop & User Care portion of our services produces comprehensive and detailed configurations and reports, all related to any preventative maintenance situations done through the Network Depot Network Operations Center, or NOC. Different things we track include warranties, in-depth service responses, serial numbers and license expiration, to name just a few.
Content Filtering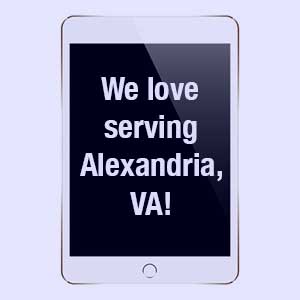 Companies can retain complete control over which websites they allow employees to visit by using OneStepAhead's Content Filtering solution. Any inappropriate content is automatically detected and blocked by the smart filter system, making the need for managers to enter individual sites manually a thing of the past. Also a plus, the service is extremely small in size, meaning workstations will not be bogged down and potentially slow productivity.
Hardware Firewall Solutions
The added protection made available by the presence of an Enterprise-Level Strength firewall is extremely effective at blocking unwanted and unauthorized access to your computers and data, as well s providing a solid line of defense against malware and viruses. Hardware-based firewalls provide an excellent and convenient solution for security, with many convenient extras included. These include monitoring the network's uptime, ensuring the connection remains stable, packet drops, throughput, bandwidth, and much more. Each of our clients enjoy the absence of sluggish hardware, annoying requests for access and a peace of mind that comes from knowing valued infrastructure elements are kept safe, secure and managed successfully.
Product Sales
At Network Depot, we are proud of our sales team, which is effective at meeting any demand an IT department may have. All you need to do is order the needed equipment, after which we will come out and make sure there are no pre-installation activities that need to be performed before delivery. What this boils down to is that each piece of hardware or software will be ready as soon as it emerges from its box. We provide a wide range of brands, including:
SonicWall Firewalls (a dell brand)
Lenovo
Microsoft
Salesforce
Dell
HP
Cisco
Quickbooks
and much more!
Remote Monitoring and Maintenance
Each workstation and server receives a full install of out monitoring software. In case any unnatural occurrence or condition is detected, an alert will immediately go out to our NOC (network operations center). A ticket is then generated, with all of the pertinent information included, which notifies technicians of the need to do a thorough investigation.
This tool gives us the capability to access any computer it is installed on, so the attending technician can see exactly what is on the target computer screen. Not only can they see, the problem, they can also poke around inside the operating system (OS) and rectify any problems they come across. Each serious problem that may arise is eliminated by our flat-rate Remote Monitoring service.
Security threats and annoying errors are easily eliminated by using remote maintenance. One of the most crucial pieces of keeping things running as smooth as silk is keeping both firmware and software as up to date as possible. New threats, whether they be viruses, Trojan Horses, or other types of malware emerge each and every day. Rest assured, however, our remote maintenance solution works with your staff to ensure vital maintenance is performed, each and every time it is needed.
Software Licensing and Management
Proper licensing is required in order to ensure that you are running the most recent versions of any software you want your company to use. We at Network Depot pride ourselves on the proper and timely management of your software licenses, as well as assisting you in implementing any updates properly.