Ever since our inception in 1991, Network Depot has made reliable and professional IT support our mission to businesses operating in Centreville, VA and the Northern Virginia, Washington DC and Maryland areas. Solutions for each individual business' needs and the introduction of the best in enterprise-level practices are the focus when we deal with each new client. With an excess of 20 years practical experience to draw from, we have established a solid reputation for offering proactive solutions, an affordable, flat-fee pricing structure, and phenomenal customer service in our Centreville IT Support Services.
Flat-Fee IT Support and Management
The philosophy that lies at the center of our support service starts with flat fees and making sure you are not saddled with extra charges for daily operations. When work with a new client begins, we make a visit to evaluate all of the software, hardware, and likely support needs, helpful in deciding the flat fee associated with our all-inclusive services. This is extremely helpful in generating a budget that is predictable, while still taking full advantage of our service. A flat fee support plan is helpful in promoting the peace of mind and relief that comes from the resolution of any problem without additional expense.
Effective IT Support Solutions
Less downtime, a proactive improvement of your operations and much fewer issues are just some of the advantages of using the support offered by Network Depot.
24/7 Access to IT Experts
A chief feature offered in our comprehensive support services is the access you receive to both a responsive help desk and a team of IT experts, all ready and willing to give you answers when you need them the most.
Comprehensive IT Support Services
Both our experience in IT Support and IT Managed Solutions have been instrumental in making it possible for us to grow and maintain the groundwork necessary to guard our clients against a host of possible issues, all while promoting an efficient and effective operation. Our IT services include:
Network Care and Security
Apple Support
Cloud Services
Computer Hardware Support
Data Backup & Disaster Recovery
Helpdesk
IT Vendor Relation Management and Support
Mobile Office
Product Sales
Remote Monitoring and Maintenance
Software Licensing and Management
IT Consulting
Network Depot is an active participant in the Apple Consultants Network. This confirms that we are adept at giving only the best in support for the iPhone, Mac, and iPad in the Maryland, DC Metro and Northern Virginia region. Extremely versatile, our Apple-certified experts can handle a variety of computer environments, including both the Mac and mixed Windows/Mac varieties.
Cloud Services
Cloud IT is a managing structure for technology especially effective at reducing overhead and setup costs, all while boosting the overall efficiency of your organization. By using a cloud service, you can reap all the advantages that come with an expertly-run computing center, while also avoiding the costly pricetag that is part of hosting such technology yourself.
Computer Hardware Support
Network Depot also provides a range of services designed to specifically support your computer hardware. We design our services, and the associated affordable monthly rate, based on the hardware you have in place at the beginning of our working relationship. If anything breaks down or malfunctions, our expert's techs can figure out what is causing the issues, fix them and set in place a fallback plan if one is needed.
Data Backup & Disaster Recovery
Using our Backup & Disaster Recovery service brings with it a deep sense of calm, which stems from the knowledge that all vital information and data is kept archived and redundant, and can be quickly restored to the location of your choosing. Whether it be a simple, accidental deletion, on up to a major disaster, our trustworthy Backup & Recovery service will have your information restored and available in no time.
Helpdesk
We here at Network Depot realize the importance of Help Desk support and are proud to offer it as part of our overall IT support service. Critical and timely support, accomplished through the identification and fixing of different tech issues, is something our professional techs are very good at. Our Help Desk support is available in both on and off-site assistance, for virtually any tech issue you can think of.
IT Consulting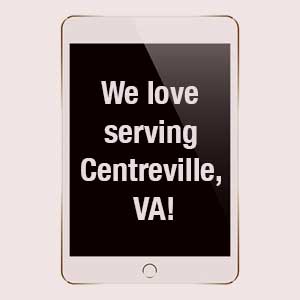 We at Network Depot realize that it is important to not only take into account where your business has already been but also in which direction it is headed. The optimization of your organization's speed, functionality, productivity are all areas where we can help out. Our goal is to provide those hardware enhancements and services that will result in an overall better experience for your customers. In addition, we can show you how to introduce tech automation into a variety of different aspects of your business, very helpful in allowing you to get more accomplished, from more different places, even at odd hours.
Virtual CIO Service
Operating side by side with each of our customers to locate the answers for any tech-related situation is a skill possessed in spades by our helpful IT consultants. Using our Virtual CIO module, we can quickly come up with a type of "road map" that has been created specifically with your company's profitability as the chief concern. As a result, the Virtual CIO increases exponentially in value when the time comes to decide what exactly your company's needs are. Information incorporated into these roadmaps include:
Present and Future Business Strategies
Inventory Reporting and Future Network Planning
IT Vendor Relation Management and Support
Organizational Computing Requirements
Budget Reviews
User Needs and Opinions
Company Guidelines and Procedures
The IT vendor management portion of our service determines which hardware, software, and third-party solutions are best for your company, and which vendors are best poised to provide a welcome reduction in expenses when the time comes to acquire them. A simple consult, on up to more involved adjustment of the management of your infrastructure, is all services we are happy to provide.
Managed Server Care
Any business that runs either a cloud or local server should definitely make it a point to put a support plan in place, which can neutralize any loss of data and help configure new hardware as you grow bigger. Network Depot's Network Care division helps with your server remediation services, without your incurring any troublesome per-incident fees. A proactive approach is taken with your maintenance, which translates into avoiding costly network downtime.
Mobile Office
No matter which type of mobile platform or device is the best for your unique needs, whether it be Android, Apple or any other number of choices, our techs can support it. We can even help with the determination process, useful in deciding which brands are right for your needs.
Network Care And Security
The use of our Desktop & User Care offering is most effective at generating vital reports of all activity performed through the NOC, or Network Operations Center. Some of the things we track in the NOC are the expiration dates of licenses, warranties, serial numbers, vendor info and the list continues.
Content Filtering
Use of the OneStepAhead Content Filtering Solution means complete control over which sites your employees have access to, without having to manually enter each web address. The system first identifies content deemed inappropriate, then blocks it completely. Not to mention the fact that the minuscule footprint will make bogged-down workstations a thing of the past.
Hardware Firewall Solutions
One of the best ways to block unwanted network interlopers, deter viruses and malware with a tough first line of defense, and protect mission-critical data is an Enterprise-level Firewall. This type of hardware brings with it the capacity to keep an eye on your connection to the internet, how long your network has been up and running properly, avoid the dropping of data packages, and quite a few more handy extras. A protected and maintained infrastructure, an absence of sluggish computers and avoiding annoying requests for access are all easily attained by using a hardware firewall.
Product Sales
The product sales team here at Network Depot is full service and is well equipped to deal with all your company's IT needs. Place your order for equipment and sit back and relax as we perform all the assembly and pre-installation tasks that must be done. Once we are finished, your purchase will be ready to use, right when you take it out of the box. Some of the master brands we deal with include:
SonicWall Firewalls (a dell brand)
Dell
HP
Microsoft
Quickbooks
Lenovo
Cisco
Salesforce
and many more!
Remote Monitoring and Maintenance
Once work with a new client has begun, we install our monitoring software on every server and workstation in your tech armada. If the software recognizes any strange conditions, a notice will be triggered in the NOC. The NOC creates a support ticket with all the pertinent information and whisks it off to one of our techs for investigation.
In order for our technicians to virtually see what is on the screen of the computer with the problem, we use our remote maintenance software to access it. Once the issue has been identified, this software also makes it possible for the tech to find the solution in the operating system and enact it. This makes it possible for us to destroy any serious malfunctions before they happen.
Companies can easily and effectively deep-six any program errors or security glitches when they use remote maintenance. We make it a point to work with the staff of our client to conduct any and all maintenance tasks as they are necessary. No better way exists to keep the ravages of new viruses, malware and Trojan horses at bay than keeping firmware and software up to date and running smooth with remote maintenance.
Software Licensing and Management
The key to being able to use the latest versions of each software program you use is proper and sufficient licenses for all staff who will use it. We take this task very seriously, and will make sure that all compliance and implementation is current and up to date.