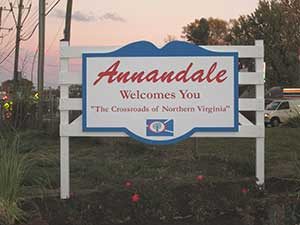 Reliable and professional IT services and support in Annandale, VA and the Northern Virginia, Maryland and Washington DC areas has been the focus of Network Depot since 1991. Our skillful stable of tech masters help small and medium-sized organizations enact smart and innovative solutions that meet their specific needs perfectly. Network Depot has solidified a standing as a business that provides excellent Annandale IT Support Services, affordable flat rates, amazing customer support and solutions that work, all evidenced by over 20 years of experience.
Flat-Fee IT Support and Management
Flat rates and an emphasis on not charging clients for problems that appear on a daily basis are the two tenets our support philosophy is based on. A complete assessment of hardware, software, and needed support is performed when we begin working with a new client, so we can best identify the fee structure for your particular situation and setup. This allows clients to generate a predictable budget, as well as use our outstanding support services. Hourly charges, and the headaches that go with them are a thing of the past with our flat-fee pricing plans.
Effective IT Support Solutions
Fewer issues, a proactive improvement to overall operations and less downtime are all advantages gained from using the support provided by Network Depot.
24/7 Access to IT Experts
A responsive help desk, ready to give you solutions when you need them the most, as well as an experienced and accomplished IT support team, are all available when using Network Depot's support packages.
Comprehensive IT Support Services
A wide range of expertise in both the fields of IT support and IT Managed Services has allowed us to develop and implement the type of infrastructure that clients need to run their businesses effectively and efficiently, in addition to keeping them secure from any number of problems that can rear their ugly head down the line. Services included in our flat-fee IT support are:
Computer Hardware Support
Helpdesk
IT Vendor Relation Management and Support
Network Care and Security
Remote Monitoring and Maintenance
Apple Support
Cloud Services
Data Backup & Disaster Recovery
IT Consulting
Mobile Office
Product Sales
Software Licensing and Management
Network Depot is proud to hold a membership with the Apple Consultants Network. This translates into the very best in support for Macs, iPhones and iPads all over the Maryland, DC Metro, and Northern Virginia areas. Both Mac and mixed-Mac environments are understood by our techs, who are adept at answering any Mac-related query you may have.
Cloud Services
One of the greatest ways to reduce the costs associated with IT management overhead and actually setting up the network, all while promoting your business' organizational efficacy, is the system of technology management known as cloud IT. The advantages of a cloud data center run by experts, all without needing to purchase and run expensive equipment at your locale, are possible by switching over to, and using, cloud IT services.
Computer Hardware Support
All-inclusive support for computer and network hardware is another advantage of using Network Depot's services. These services, as well, are offered at a fixed rate and covers all hardware present and in place. Just as soon as the request has been made, our techs can spring into action and troubleshoot, then fix, any hardware that is malfunctioning, as well as make plans to fall back on if necessary.
Data Backup & Disaster Recovery
Companies can experience a great deal of peace of mind knowing that our Backup & Disaster Recovery support program keeps all important information stored, redundant and able to be restored wherever and whenever they so choose – up to, and including, a sizable tragedy. Accidental deletions and even more serious situations, such as natural or man-made calamities, are no match for the reliability of our Backup & Recovery services.
Helpdesk
Help Desk Support is one of the most important components of the IT services provided by Network Depot. On-time and accurate support by our professional team of techs is made possible by understanding and addressing any tech issues that may arise along the way. All technical issues are handled either by the on-site or remote support provided by Network Depot.
IT Consulting
One of the most important factors that our technicians and consultants consider is not only where your company has been thus far, but also where it is headed. We are experts at increasing the efficiency of productivity, overall customer experience, and speed with those tasks that are accomplished by using different tech devices and solutions. This can easily translate into an expansion of functionality, and a much better experience for all of your precious customers. Our team of experts can show you how to get more accomplished, no matter where or when you are, by introducing automation in many areas that your business operates.
Virtual CIO Service
Working with our customers to help find the best solutions pertaining to a variety of IT-related scenarios is something our consultants are very skilled at. A step-by-step plan designed to increase the profitability of your business is made possible through our Virtual CIO service. When the time arrives to evaluate the tech needs of your business, Virtual CIO is a service you can truly rely on. Different information in our step-by-step plan includes:
Organizational Computing Requirements
User Needs and Opinions
IT Vendor Relation Management and Support
Inventory Reporting and Future Network Planning
Present and Future Business Strategies
Company Guidelines and Procedures
Our IT vendor management service works with a third-party solution, hardware, and software vendors to help reduce bottom-line expenses and then present solutions on the determination of which hardware and software suppliers will work best to suit your business's specific needs. Our level of service ranges from a simple consultation to more in-depth programs of infrastructure management.
Managed Server Care
If yours is a company that has chosen to run either a local or cloud server, a plan should be in place to avoid any data loss or upgrade headaches that may arise as your organization grows bigger. What this translates to is utilizing the server to keep watch over your network's security, store all your files and reduce any pains associated with expansion as they come up. Complete support, including both on and off-site assistance, is provided through our Network Car service, culminating in the avoidance of charges each time an incident occurs. One of our most effective ways of making sure no downtime that can negatively impact your business' bottom line exists is using proactive maintenance.
Mobile Office
The absolute best mobile devices and platforms for your company is a determination our tech experts can help with quite a bit. From Apple to Android, to a wide variety of other platforms and devices, our experienced technicians are ready to assist in the most competent way possible.
Network Care And Security
In-depth reports and analysis in reference to all activities accomplished through our NOC (Network Operations Center) are generated through our Desktop & User Care module. This provides a handy way to keep track of important details, such as license expirations, detailed service responses, serial numbers, warranties, vendor info, to name just a few.
Content Filtering
Exact control over which websites your employees can and cannot access is granted by the OneStepAhead Content Filtering Solution. The need for management to manually enter each forbidden URL is avoided by a smart filtering system capable of immediately identifying and blocking inappropriate web pages.
Hardware Firewall Solutions
A capable first line of defense, as well as blockage of key data by outside interlopers, is available with an Enterprise-level firewall. Hardware-based firewalls include tons of convenient extras, such as keeping watch over the connection to the internet, bandwidth monitoring, throughput, dropped data packets, and much more. The peace of mind that comes from knowing computer networks and infrastructure are being carefully guarded, as well as an absence of slow workstations or annoying requests for access, are all perks gleaned from the use of a hardware firewall.
Product Sales
No matter what type of needs your business' IT department may need, they are easily handled by our full-service sales department. Just place an order for equipment with us, and we will take care of any actions that need to be completed before the hardware can be installed, as well as the actual installation itself. No complicated setup needed, hardware purchased through us can be used right away. Some of the different brands we carry include:
HP
Cisco
Quickbooks
SonicWall Firewalls (a dell brand)
Lenovo
Microsoft
Salesforce
to name just a few!
Remote Monitoring and Maintenance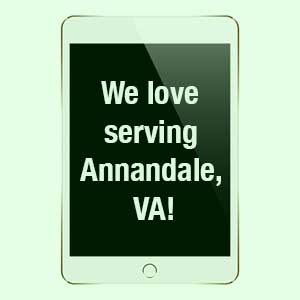 Each and every server and workstation under our purview is loaded with our monitoring software. In case of a problem, an alert is sent to our Network Operations Center for evaluation. A ticket is then generated, including all the pertinent information, which is then passed on to one of our knowledgeable technicians to address.
Complete access to the affected computer is provided by the installed remote software, which allows our experts to see anything on the computer screen. In addition, our techs can check out the operating system (OS) to find and repair any problems. This translates into the elimination of issues before they can actually happen.
Remote maintenance is an extremely effective tool businesses can use to combat program errors and safety issues. One of the most crucial keys to servers and other components operating at peak efficiency is to keep firmware and software completely up to date. Each and every day sees new and more sophisticated viruses, malware and Trojan horses. All of this vital maintenance needed by your computer system is conducted through our remote maintenance solution.
Software Licensing and Management
Purchasing the proper licenses is one of the keys to providing the most current versions of management or productivity software to your computing staff. As a result, we make it a point to keep all of our customer's licenses up to date and implemented exactly how they should be.