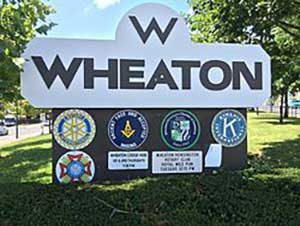 Looking for Wheaton IT services? At Network Depot (ND), we pride ourselves in the professional and reliable IT support services we provide for businesses operating in the surrounding area. Since establishing in 1991, we have been able to collaborate with tons of small to mid-sized businesses for purposes of implementing the effective and enterprise level IT solutions and practices that fit their unique requirements. Our 20 plus years of experience, has helped us establish a great reputation for the provision of superior customer service, flat-fee Wheaton IT services and proactive solutions for local businesses.
Flat-Fee IT Support and Management
Through the provision of Wheaton IT services, ND is dedicated to working with clients on a flat fee basis. As such, we never charge for the small service requests that tend to appear in our clients' daily operations. Therefore, when we start working with a new client, we will evaluate their overall IT support requirements, so that we can easily assess the monthly flat-fee rates for the comprehensive services provided. This has enabled local businesses the power to take advantage of the integrated Wheaton IT services we provide, while still maintaining a more predictable budget. Our flat fee IT support plan also provides companies and organizations the ability to rest assured that each one of their IT issues will be resolved effectively at a specified flat rate every month.
Effective IT Support Solutions
The support we provide ensures that local companies end up experiencing fewer issues and less downtime in their daily operations. This enables them the ability to improve their productivity in the long run.
24/7 Access to IT Experts
Our support plans are also dedicated to ensuring clients can easily contact the expert IT support team and the responsive help desk at ND. Therefore, we can easily be reached whenever our clients need appropriate solutions to their IT needs.
Comprehensive IT Support Services
We are also experienced in the Wheaton IT services and managed support businesses are looking for. This has allowed us to develop a state-of-the-art infrastructure to ensure our clients operate efficiently and effectively. We also safeguard our clients against the many potential issues that might arise in the future.
Our IT services, to this end, include but are not limited to:
Apple Support
Cloud Services
Computer Hardware Support
Data Backup & Disaster Recovery
Helpdesk
IT Consulting
IT Vendor Relation Management and Support
Mobile Office
Network Care and Security
Product Sales
Remote Monitoring and Maintenance
Software Licensing and Management
Apple Support
As a member of the famed Apple Consultants Network, we can provide support for MacBooks, iPads and iPhones. Our technicians are also Apple-certified to support every Mac-related request.
Cloud Services
Through Cloud IT, companies can greatly reduce the cost of IT management and setup overheads to bolster their organizational efficiency. We have an expert-managed cloud data center at ND that can take care of all of these.
Computer Hardware Support
The Wheaton IT services we provide also cover comprehensive support for computer hardware. We deliver these services through the affordable monthly flat fee rate needed to ensure greater peace of mind for business operations.
Data Backup & Disaster Recovery
ND provides backup and disaster recovery support services to archive and backup the mission critical data companies have. In case of a major disaster, we will restore this data to a chosen location.
Helpdesk
Our helpdesk support is intended to provide timely support for clients by identifying technical issues and addressing them when and as they arise. We even have both remote and on-site helpdesk support depending on what is needed.
IT Consulting
The support technicians and IT consultants at our firm will help companies optimize their overall revenue streams by improving their IT infrastructure. We will also help businesses automate their business for improved business productivity, speed and functionality.
Virtual CIO Service
At ND, we have many IT consultants who are skilled at finding business solutions for any situation our clients may encounter. The virtual CIO service we provide comes with an IT roadmap that will help companies become more profitable. What is more, this roadmap will incorporate such information as:
Budget Reviews
Inventory Reporting
Future Network Planning
Organizational Computing Requirements
Present and Future Business Strategies
User Needs and Opinions
Company Guidelines and Procedures
IT Vendor Relation Management and Support
Through this segment of our Wheaton IT services, we will connect businesses to 3rd party vendors so they can get those solutions that will help them choose the right software and hardware tools to buy for their company.
Managed Server Care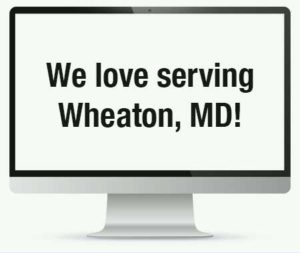 Businesses need a support plan for their cloud and/or local server. This plan will prevent confusing network setups and data loss, which tend to crop up more when businesses are on the path to growth and success.
Mobile Office
Our Wheaton IT services also encompass helping business clients choose the best mobile devices and platforms to use while setting up their mobile offices. We particularly have experience working with all types of mobile devices.
Network Care and Security
Our user and desktop care service generates detailed inventory configurations and reports related to the preventative maintenance activities that we conduct from our NOC (Network Operations Center). We will also track detailed service responses, license expirations, and serial numbers for companies among others.
Content Filtering
This service will give companies precise control over the websites their clients and users can visit. It is intelligent and will detect all inappropriate content before automatically blocking it.
Hardware Firewall Solutions
The enterprise strength firewalls we provide will help businesses block all unauthorized access to their networks and computers, protect their data, and provide them with the first line of defense they need against malware and viruses.
Product Sales
The full-service product sales team at Network Depot will help meet IT needs, as well as set the products bought for their companies through us. We are a trusted reseller for such brand names as:
Dell
SonicWALL Firewalls
HP
Lenovo
Cisco
Microsoft
QuickBooks
Salesforce
Remote Monitoring and Maintenance
As part of our regular Wheaton IT services provision, we will install monitoring software on company servers and workstations and monitor them remotely. This way, when problems arise, we will solve them without even having to come to their offices.
Software Licensing and Management
To ensure that businesses are running the latest versions of the software tools they use, they need our Wheaton IT services. We will acquire licenses for them, and ensure that the software is implemented properly and compliant with the licenses from the software providers.
Contact Network Depot for More Information on Wheaton IT Support Services
To learn more about the proprietary Wheaton IT services provided by Network Depot, we invite businesses to get in touch with us today. We are readily available via phone or by sending us a message online. We welcome companies to come and enjoy these Wheaton IT services, improve their operations, and achieve greater returns on their investment.