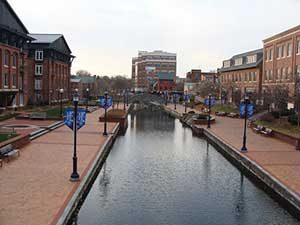 Looking for Potomac IT services? Network Depot (ND) is the place to turn. We have been providing IT services to local businesses since we became established in 1991. Today, the experts at our company collaborate with clients to implement the IT solutions they need. Our experts also go out of their way to ensure that local businesses have the superior customer services, IT support, and proactive solutions required to meet their unique needs.
Flat-Fee IT Support and Management
ND strongly believes in flat-fee service provisions. We never charge for small service requests that arise from the daily operations of our clients. When we obtain a new client, our IT consultants check the client's hardware and software requirements before setting the flat-fee rate that will be charged on a monthly basis.
Through the flat-fee IT support and management that ND provides, clients can rest assured knowing that their IT requirements will be well taken care of at a fixed monthly rate. The flat fee Potomac IT services provide, also covers IT issues when and as they arise, without requiring increased billing plans.
Effective IT Support Solutions
ND has a wide variety of IT support solutions available for its clients. With these services, clients can be assured that their productivity will improve and general operations will be streamlined because all IT issues will be taken care of.
24/7 Access to IT Experts
By working with Network Depot, corporate businesses gain full access to the IT support team. The help desk team is available twenty-four hours per day to address client issues as they occur.
Comprehensive IT Support Services
Network Depot has been in business for years and understands what is required to successfully perform the services our clients need. We have built and developed a top-tier IT infrastructure that allows us to provide a wide variety of IT services in and around Potomac MD. These flat fee solutions and services include, but are not limited to:
Apple Support
Cloud Services
Computer Hardware Support
Data Backup & Disaster Recovery
Helpdesk
IT Consulting
IT Vendor Relation Management and Support
Mobile Office
Network Care and Security
Product Sales
Remote Monitoring and Maintenance
Software Licensing and Management
Apple Support
As a proud member of the Apple Consultants Network, ND provides expert support for iPhones, MacBooks and iPads in the Potomac area of Pennsylvania. We have many technicians who are Apple-certified and trained to answer Mac-related request from our clients.
Cloud Services
ND has a wide variety of proprietary cloud services. These services will help clients reduce costs that accompany set-up and management of IT resources. The cloud data center maintained by ND is also available for client use. This prevents any need for clients to invest significant resources into installing their own cloud system.
Computer Hardware Support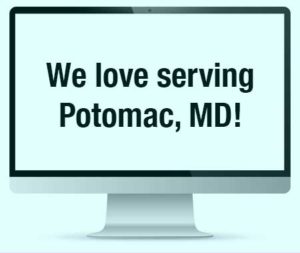 ND is the leading provider of Potomac MD IT services and consultations. These consultation services are accompanied by comprehensive support for our clients' hardware tools. Because services are provided at a flat-rate monthly fee, clients can rest assured that their hardware will be in good hands, month in and month out, with no extra charges.
Data Backup & Disaster Recovery
ND also provides Data Backup and Disaster Recovery services to ensure our clients get to enjoy the peace of mind that comes with knowing that data requirements are correctly addressed. We back data up, archive it and ensure it is safe against both natural and manmade disasters before such events arise. We will restore the data at the location that the client chooses as part of the recovery process.
Helpdesk
ND is well known for its highly qualified and trained IT technicians. These professionals identify and address every technical issue that clients may face. The help desk services that ND provides are supplied both on site and remotely according to the client's specifications.
IT Consulting
The IT support technicians and consultants working at our company are trained to help clients optimize their customers' experiences, as well as raise the speeds, productivity, and functionality of our IT systems and operations. By doing so, we have helped numerous clients improve their revenue streams.
Virtual CIO Service
The virtual CIO service is a part of the Potomac IT services that ND provides. This service is designed to help clients find ideal solutions to any of their IT issues. Additionally, our firm crafts unique and customized roadmaps for our clients to ensure that their operations are more profitable and productive. These roadmaps cover the following types of information:
Budget Reviews
Inventory Reporting
Future Network Planning
Organizational Computing Requirements
Present and Future Business Strategies
User Needs and Opinions
Company Guidelines and Procedures
IT Vendor Relation Management and Support
Please note that ND works with 3rd party software and hardware vendors through its innovative IT vendor relation management and support service offering. New and existing clients can depend on this unique service to find the best software and hardware resources to improve their daily operations.
Managed Server Care
Cloud and local servers need managed care. This prevents the occurrence of flaws such as data loss, which tends to grow as a business expands. ND takes care of network services by providing server remediation and comprehensive support services through its flat-fee rate plans.
Mobile Office
If your company wants to setup a mobile office, consider consulting with ND. Their mobile office service will ensure that company devices are well connected into an effective and productive plan. We are adept at all types of smartphone devices, including but not limited to Android phones, iPhones and iPads.
Network Care and Security
The Network Care and Security Potomac IT services provided by ND are designed in such a way that they will generate detailed inventory configurations and reports for all maintenance and preventative tasks. We have a full-service Network Operations Center that tracks detailed service reports, vendor information, serial numbers, and license expirations for clients.
Content Filtering
ND provides various content filtering solutions to empower its clients with the ability to control the information and content that their customers can view/access. These solutions will detect and effectively block inappropriate content before it reaches the customers.
Hardware Firewall Solutions
The enterprise-level firewalls from this company blocks unauthorized access to clients' networks and computers, thereby protecting them against malware and viruses (and the threats that these obstructions pose).
Product Sales
ND has a department that is focused on product sales. This department helps clients purchase and install products from such brand names as:
Dell
SonicWALL Firewalls
HP
Lenovo
Cisco
Microsoft
QuickBooks
Salesforce
Remote Monitoring and Maintenance
This Potomac IT services provider monitors the software on our clients' servers and workstations in a remote way. Our technicians will solve all problems that arise on these workstations and servers without having to appear physically at the client's location.
Software Licensing and Management
Software updates and licenses are required to access the full capabilities of software tools. ND helps our clients update software licenses and meet the compliance requirements of the software providers.
Contact Network Depot for More Information on Potomac IT Support Services
To learn more about what Network Depot has in store for businesses, or to get a free, no-obligation quote for the Potomac IT services the company provides, give us a call or send us a message online.