Finding a reliable IT Support partner, also known as a managed service provider (MSP), is an important task for any small business. As discussed often at this site, having a reliable and effective IT network at your company is critical for more efficient operations and continued growth. For this reason, we've prepared this useful primer to help you make sure you're getting the valuable services and benefits you deserve from your current or potential new IT partner.
1. Proven Experience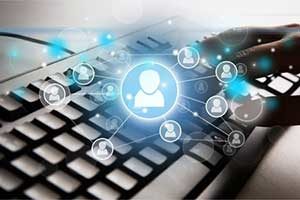 An IT Support company should have proven experience and expertise working with the specific programs, systems, and solutions that are integral to your company's success. In addition, they should also be offering your company insightful recommendations on new IT assets and infrastructure that will improve your IT operations. Don't be shy about asking for references from current clients who might have had similar IT issues like those you are most concerned about. You should also take the time to ask about the qualifications of their technicians, especially if you will have any dedicated onsite or remote technicians for your account.
2. Pride in Speedy, Complete Resolutions
In our frenzied business world, the old adage "Time is money" has never been so relevant. As a result, any IT-related issues that delay or halt operations can quickly have a devastating effect on a company's bottom line. For this reason, make sure that your IT Support partner is focused on delivering speedy and complete resolutions to IT issues as a point of company pride. The ideal IT MSP needs to have both qualities as shoddy, quick solutions usually end up causing more harm than good in the long run.
3. Industry Expertise
An important quality you should look for in an IT partner is their experience working with companies in your industry. Chances are, if they already have some clients in your industry sector, the MSP will be well-prepared to handle any IT issues your company will encounter. In addition, they will be able to make specific recommendations for effective IT solutions that have worked well for other clients in your sector. Take the time to clarify their experience working within your industry area and always request some references specifically from some of these clients.
4. Proactive Approach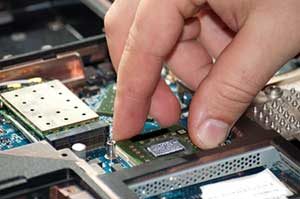 An effective IT Support partner will not simply wait for something to go wrong with your IT and then show up to fix it—the dreaded, inefficient "Break-Fix Model. Conversely, they will use agents, firewalls and other resources to protect and monitor your network. These valuable tools will automatically update your various IT assets to prevent many IT problems from occurring in the first place. This proactive approach focuses on future-proofing your IT network to make it run smoothly and securely. This method will significantly reduce the amount of downtime caused by frequent IT issues along with the significant costs associated with it.
5. Available 24/7/365
There is nothing more frustrating to a small business than not being able to get hold of their IT Help Desk when things go wrong. As many small business owners can attest to, IT issues can arise at strange times and must be dealt with as they happen. As a result, it is important that you work with an MSP that has technicians available 24/7/365 to deal with any and all problems whenever they occur. An effective IT MSP will first try to tackle your issue remotely, but will quickly escalate it to a visit from an onsite technician when necessary. When needed to protect your company's operations, a good IT MSP will wake a technician and task them with resolving your emergency issue.
6. Partner Relationship
A strong IT MSP understands that they are in relationship with your company as a trusted partner in your success. Being a partner means taking the time to get to know your company's current IT state as well as your desired IT state and making the right recommendations to get you there. This means they will be there to assess your current IT assets and make recommendations for improvements. Also, they will always be there as an expert consultant for any IT-related matters. They will work with you to help you understand how enhancements to your IT network will lead to improvements in fulfilling your core business objectives.
At Network Depot, we like to think of ourselves as customer-service company that happens to do IT. This means that we, and other desirable IT MSPs, will always strive to be a customer service-driven partner who genuinely cares about our clients' continued success.
Using this helpful checklist of 6 essential positive qualities, your small business will be well-prepared to evaluate a potential new IT partner or to determine if your current IT MSP is making the grade.
For assistance with any IT-related issues, please contact us here at Network Depot.