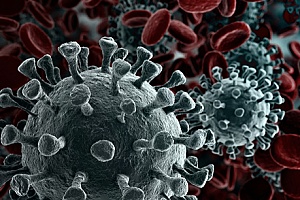 The danger of computer viruses that affect business networks has been pushed to the background in the face of the looming threat to lives and livelihoods presented by the coronavirus (COVID-19). Small businesses, in particular, are more sensitive to economic disruptions, so it makes sense to take common sense steps to best navigate this current crisis.
In this blog post, we will offer some important recommendations that will help your small business withstand some of the negative impact caused by this damaging virus. These recommendations come from the Centers for Disease Control (CDC), National Institutes of Health (NIH), and other disease experts, and we are sharing them for your benefit.
Maintain Calm and Communicate Regularly with Employees and Clients
One of the worst features of any crisis is the negative impact of panic and bad information. Your company's leadership should strive to project a serious but calm approach to the challenges facing your organization. An effective way to maintain calm is to keep your employees informed about any noteworthy developments in the ongoing health crisis while also letting them know about the status of company activities and operations. Your company's management should regularly communicate relevant and helpful information to your employees and promptly address any questions and concerns.
Your company should also regularly communicate with your clients to let them know any changes in service that have occurred or that may result from the crisis.
One important point to emphasize to both employees and clients is that your small organization has a business continuity plan in the event of an official quarantine order or other serious disruption.
Utilize Remote Work Options
As much as possible, your company should offer your employees remote work options to fulfill their diverse work tasks. Most small businesses have already instituted this option in some form, but this crisis demands a greater and more flexible adoption of this policy. Your company should work to adapt even the positions that are not traditionally suited for remote work.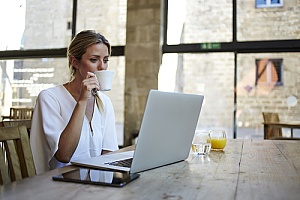 During the crisis, your company should utilize the advanced teleconferencing and livestream technologies available to stay connected and effective while avoiding unnecessary travel and large gatherings.
Focus on Smart Hygiene Practices in the Office
For companies that need or choose to remain at their location, there are some common-sense steps to follow. Your management should work closely with your building's management company to ensure that there are enhanced, deeper cleaning measures at your workplace. Sanitizing efforts should also focus on common areas and surfaces (e.g., tables, desks, handrails, kitchen surfaces, doorknobs) that are more likely to harbor the virus.
Your management team should encourage employee attention to hygiene through written and oral communication. Some important points to stress to your staff include to thoroughly and frequently wash hands, to avoid coughing into hands and touching faces, and to limit personal contact such as hugging and handshakes. Also, your company should provide an abundant supply of hand sanitizer throughout the office with at least 60% alcohol.
Another factor that aids in stopping the spread of disease is social distance. Your small business should reposition desks and workstations, so that employees have at least six feet between them. If your organization has any in-person meetings, they should occur in sanitized, well-ventilated open spaces.
Encourage Paid Medical Leave
One advantage that small companies have over big companies is that it is easier to monitor if there are people with visible symptoms in the workplace. Any employee that develops even one of the possible coronavirus symptoms (e.g., runny nose, sore throat, cough, fever, breathing issues) should be required to stay home. Your company should provide sufficient paid medical leave to ensure that no employees are hesitant to stay at home when they are sick or when they have a sick family member.
This stay at home order also strictly applies to any employees that might have been exposed to someone who has tested positive for the virus. The default mode for your employees should always be to remain at home rather than risk infecting their colleagues.
Take Advantage of Federal Government Assistance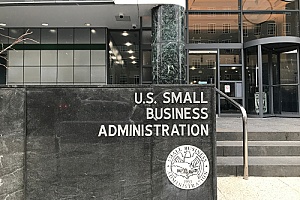 The federal government is currently discussing and formulating programs and legislation to help assist small businesses impacted by the coronavirus. For example, the U.S. Small Business Administration will be offering Economic Injury Disaster Loans for up to $2 million to eligible small companies to help overcome temporary losses related to this crisis. There are also ongoing negotiations for federal legislation that will offer tax relief and subsidies to assist small businesses in need. It makes sense for impacted small businesses to research these federal government assistance options, which may help them in their time of need.
Be Aware of Scammers and Hackers
Your company should notify your staff to be on the lookout for scammers and hackers working overtime to exploit this crisis. There will likely be an increase in phishing emails and scary communications sent out, which your employees should be reminded to not click on and to delete. Company management should encourage employees to report these various efforts so that management can make the entire company aware of them.
Stay Informed on the Latest Developments from Trusted Sources
To stay informed of the most important developments about the crisis and to avoid misinformation, we recommend you regularly access these official links, along with reliable local news sites and other trusted government sources:
Consult with your IT Support Partner
During this uneasy time, we encourage you to reach out to a trusted IT Support Partner, like Network Depot, to help ensure that your company is protecting itself as much as possible during this crisis. Your IT partner will offer your company sound advice and implement any necessary solutions to help mitigate the significant challenges presented by the coronavirus.