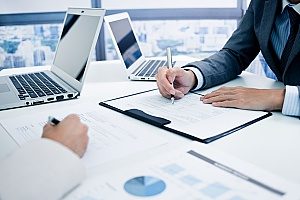 With the increased trend toward a more mobile workforce, a growing need for specific industry compliances, and the constant desire to be more efficient in the use of their IT assets, small businesses should take the time to learn about the value of endpoint management. In short, with the use of effective endpoint management led by a trusted IT Support partner, small businesses can strive to work smarter, not harder, to meet their IT needs.
What is Endpoint Management?
Endpoints are a company's IT assets such as workstations, laptops, smartphones, tablets, and servers. Endpoint management centers around the use of an effective automated solution, such as Kaseya or LabTech, to monitor, provision, deploy, update, protect, and repair endpoint devices throughout an organization's network.
Your trusted IT Support partner will install your chosen endpoint management solution as an agent on all your IT assets. With the agent on your network, your IT partner can remotely manage and protect all your IT assets.
Main Features of Endpoint Management
The valuable features that endpoint management provides for small businesses are described below.
Inventory Management
Using an endpoint management solution, the agent will always know exactly what IT assets are on your network and their important technical specifications such as manufacture date, purchase date, warranty information, operating system, and the amount of memory and processing power (RAM).
Your managed agent will allow your company to track your IT asset inventory and complete regular audits. This feature will provide you with useful hardware and software statistics in easily accessible reports with attractive dashboards, which you can use to make critical IT decisions.
Patch Management
A crucial feature that your endpoint management solution will provide is patch management, which ensures that your IT assets are continuously protected and functioning at their highest level. In order to ensure enhanced security and functionality, the agent will automatically and regularly apply patches to update all applications on your endpoints.
IT Infrastructure Monitoring
Your endpoint management agent enables you to monitor your IT infrastructure and proactively troubleshoot any issues based on predetermined thresholds. For example, under what is called "threshold-based alerting," your company can set up an alert warning about active warranty expirations for every IT asset. Once you receive this warning, your company will have time to make the decision on whether to extend the warranty or purchase a new device.
Another useful monitoring aspect is called "capacity alerting," which is the ability to set up threshold alerts when a device reaches a certain percentage of its recommended memory usage. Using this feature, your company will be able to avoid the costly and annoying problem of slow performance from your IT assets.
Mobile Device Management and Network Standardization
The amount of companies offering remote work options to their employees continues to rise. As a result, your company likely has a growing amount of employees accessing their mobile devices for work purposes. This growing number of new gateways to your network correspondingly increases the amount of cybersecurity risk to your small business. Endpoint management agents on mobile devices will provide the same level of security available to your other IT assets.
In addition, these agents make it possible to ensure that all network devices, independent of your employees' locations, are standardized in terms of the features and functions described in this section. This standardization means that your company can rely on the same level of control, protection, and functionality across your widespread network.
Automatic Antivirus/Antimalware Prevention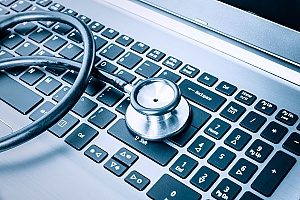 Without automated endpoint management, your company would be forced to manually deploy antivirus/antimalware solutions. This method is ineffective as it allows for time gaps and increased threat exposure that could negatively impact your cybersecurity. An endpoint management agent enables your company to automatically deploy and manage these critical security measures to make sure that all your IT assets are always well protected.
Ensure Network Compliance
Depending on their services and business sectors, many small companies must ensure that their operations comply with regulations from specific industry acts and authorities such as HIPAA, HITECH, FINRA, FISMA, NIST, and PCI. Endpoint management agents ensure that your company remains in compliance with existing and new regulations. In addition, these agents give your company the ability to quickly carry out audits and produce reports, which will easily demonstrate to regulating authorities that your business is in compliance.
Importance of an IT Support Partner
Ideally, a trusted IT Support partner like Network Depot should manage an effective endpoint management solution to achieve the best results for your small business. These experts will use the managed agent to proactively prevent problems from occurring and quickly react to others that may arise. Your IT partner will work with your company to develop and execute an effective IT Support strategy centered around endpoint management and will provide help desk technicians to deliver support as needed for any more complicated IT problems.
With the use of a powerful endpoint management tool effectively managed by a trusted IT partner, your small business will be less burdened with menial IT management tasks. By using endpoint management, your company will enjoy the highest level of IT security and functionality even with an increasingly remote workforce and will be able to remain focused on your core business objectives.