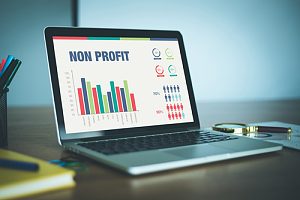 The impact of the COVID-19 virus is especially threatening to nonprofit organizations as they depend upon charitable contributions during the best of times to help carry out their missions. The economic disruption caused by the virus has been long lasting and significant. Making matters even worse are the virus-related restrictions affecting in-person volunteer work and fundraising activities. Because of these negative factors, the ability of nonprofits to continue their operations has never been under greater pressure.
In this article, we will explore ways your nonprofit can best weather the storm from COVID-19 and keep working effectively to fulfill your unique objectives.
Maintain Regular Communication with All Stakeholders
As with small businesses, regular communication is critical for nonprofits to most effectively meet the challenges from this virus. Your organization should be utilizing the best telework tools to keep your board members, employees, and volunteers engaged and working together effectively. Virtual staff meetings should occur weekly, at a minimum, and you should encourage frequent interaction and collaboration by all stakeholders.
In addition, your organization should schedule regular updates on the crisis and also take the time to organize team building and destressing activities designed to take everyone's mind off the virus. For example, your nonprofit could organize a funniest hat or shirt contest or ask people to talk about their dream vacations or favorite books and movies. You could reward the winners with some quirky prizes to make it even more interesting.
Your nonprofit should also provide training on how to be more productive and comfortable during remote work and offer customized accessories such as earbuds and ergonomic office equipment to optimize the telework environment.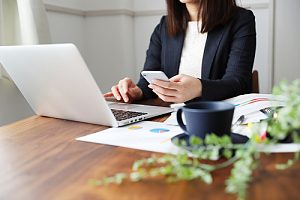 Finally, it is important for your organization to stress that even though the current work environment is difficult, all staff members are still expected to continue to work hard to complete their job duties. To show your appreciation of your staff overcoming virus-related challenges, your nonprofit should recognize exceptional work even more frequently, such as by naming an employee of the week/month and congratulating them during a weekly team meeting.
It is also critical that you communicate regularly with your donors of all sizes to inform them of your challenges from the virus and let them know that you still are working to accomplish the important goals they support.
In addition, it is essential to communicate regularly with your volunteers to let them know you still value their contributions and to advise them on how they can continue to be a vital resource for your organization.
Get Creative with Volunteer Work
For most nonprofits, volunteers are an essential part of their efforts, but the availability of in-person help has been drastically reduced because of stay-at-home orders and business lockdowns. A recent study by Fidelity Charitable found that nearly half of all volunteers expect to decrease or end their volunteer service because of health concerns about the virus. For this reason, it is up to nonprofits to get creative on how to utilize their committed volunteers in other ways to help achieve their objectives.
Some remote work ideas for volunteers include assistance with telephone and email communication with donors, online research help, writing testimonials and reviews, and virtual services such as business, accounting, and tax work or consultations. Another area where volunteers could contribute significantly would be by providing assistance in organizing and executing virtual events for board members and staff as well as for current and potential donors.
Continue Your Fundraising Efforts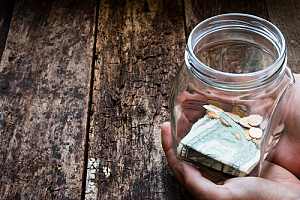 Because of the ongoing financial uncertainty for so many, some organizations are hesitant to continue their fundraising efforts. However, one of the most surprising revelations from the Fidelity Charitable survey is that 54% of respondents reported that the virus would have no impact on their philanthropic donations, and 25% of all surveyed said they planned to increase the amount of their financial contributions this year. As a result, it is important for nonprofits to realize that there are still plenty of donors out there who are willing and able to give to organizations they value.
There are many current and potential donors that are uncertain of where they should direct their charitable contributions, particularly because the amount of donation appeals has decreased markedly. Your organization should take advantage of this opportunity by increasing both online and mailed requests as well as ramping up telephone campaigns to try to reach current and new donors.
At this uncertain time, it is important to communicate honestly about your organization's challenges and make it clear how donations are essential for your activities to continue. If applicable, your message can also address how your organization is helping to address the economic and health issues created by COVID-19 in your community. In any case, personal testimonials touting the effectiveness of your organization's efforts will appeal to donors who want to know how their donations will make a difference.
Access Helpful Resources
Your nonprofit should take advantage of a wealth of helpful resources that will provide information and potential financial support to assist you in getting through this pandemic. For example, TechSoup and the National Council of Nonprofits have useful webpages devoted to providing valuable information for nonprofits impacted by COVID-19.
The federal government has enacted historic legislation in the form of the CARES Act and the Families First Coronavirus Response Act that will assist nonprofits as well as businesses and individuals. Benefits from this legislation include loans to help cover payroll and other expenses, the loosening of restrictions on distance learning and family leave, and additional assistance to organizations that serve those affected by the crisis. For more information on this legislation go to sba.gov or treasury.gov.
To get updated and reliable medical advice and guidelines concerning the virus, your organization and employees should go on cdc.gov or nih.gov.
Work with Your IT Support Partner to Keep Operations at a High and Secure Level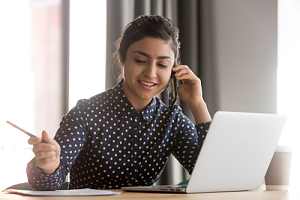 During this uneasy time, we encourage you to reach out to a trusted IT Support Partner, such as Network Depot, to help ensure that your nonprofit is functioning well and protecting itself as much as possible during this crisis. The COVID-19 crisis has clearly demonstrated to companies and organizations the types of disasters that can occur that massively disrupt operations and, as a result, it has underlined the importance of reliable cloud operations and backup systems.
Expert IT partner assistance is especially critical during this pandemic as scammers and hackers are working overtime to exploit this crisis situation. We recommend that you work closely with your IT Support partner and inform your staff to be particularly diligent about practicing good cyber hygiene. With so many employees working from home on personal and work devices, it is especially important to remind all stakeholders not to open suspicious emails or click on unknown links that can enable cybercriminals to access your network.
Your IT partner will offer your organization sound advice and implement any necessary solutions to help mitigate the significant challenges caused by COVID-19. By following the recommendations in this article, your nonprofit will be well equipped to effectively continue its mission during the pandemic.