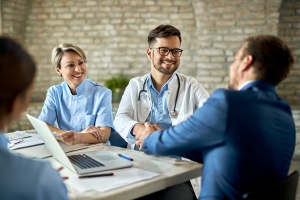 Small businesses in the healthcare industry face substantial IT security challenges that they must address to keep their operations safe and productive. In this article, we will discuss five significant security threats that healthcare businesses must protect against and give recommendations on the actions they can take to overcome these challenges.
Healthcare Companies Are Tempting Targets for Cybercriminals
Healthcare companies are attractive targets for hackers as they store highly sensitive, personally identifiable information about their patients as well as credit card, bank account, and other payment information. These businesses possess a treasure trove of financial, health, and demographic data, which are extremely valuable to nefarious actors involved in identity theft and other criminal activities.
As a result, security experts note that the healthcare industry is the private business area most victimized by cyberattacks. A recent IBM cybersecurity report indicated that data breaches compromised more than 40 million patient records in 2021. The average cost of a healthcare data breach has risen to more than $9.4 million per incident with a typical ransomware attack costing companies $4.6 million.
Five major IT security threats for the healthcare industry are outlined in the section below.
Social Engineering and Ransomware Attacks
Skilled cybercriminals constantly work to exploit the trust and connections between healthcare companies and patients. Social engineering attacks such as phishing and pretexting are common with new variations occurring frequently. Phishing attacks will target both healthcare employees and patients with emails appearing to be from healthcare organizations or medical workers asking for patient data or sending official-looking links and attachments.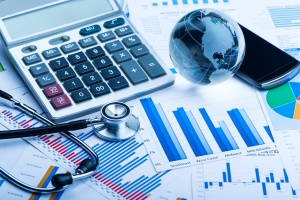 An increasingly more common threat for healthcare companies comes from ransomware attacks. In this situation, the cybercriminal uses a successful data breach to capture important patient and company data and then prevents the company from accessing their network and data. Criminals are becoming increasingly more brazen with these attacks, and the costs of the ransoms demanded to regain access to networks continue to rise.
Insider Threats
The issue of a company being attacked either directly by an employee or through the confidential information provided by an employee to a third party is a significant threat for healthcare businesses. This problem occurs more often in this industry because of the variety of employees working in many different business areas within healthcare companies. The more levels and departments in a company, the more difficult it also is to monitor destructive employee behavior.
Vendor or Partner Vulnerabilities
The healthcare industry is complex with many interconnected companies providing medical goods and services. As a result of the multitude of companies that can be involved in the care of a single patient, a healthcare business is exposed to security threats through its lesser-protected partners. Cybercriminals are skilled at determining the weak links in a healthcare company's network of partners and vendors and will exploit them accordingly.
Outdated Legacy Systems
Many healthcare companies are still using legacy systems for a variety of functions, which lack the latest performance capabilities and open them up to more cybersecurity concerns. Healthcare companies usually keep these systems in place too long because of complacence, cost concerns, as well as the fear of too much downtime needed to replace their current systems. These legacy solutions typically present problems because of their lack of technical support from vendors and their vulnerability to "back-door" attacks from hackers.
Vulnerabilities of IoT Medical Devices
Healthcare companies use many different IoT products ranging from security cameras to handheld and other medical devices. These devices collect and share valuable patient and other data with each other to help improve a healthcare company's operations, but they also expose the business to more cybersecurity threats. In short, the more internet connections that are shared, the more opportunities are available for cyber criminals to breach the company's network.
Recommendations for Protecting Your Healthcare Business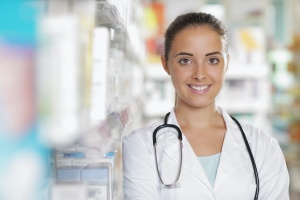 The most effective ways to protect your healthcare company from these security threats are outlined in the bullet points below.
Maintain compliance with HIPAA, the federal statute which mandates strict controls on the handling and storage of sensitive patient data.
Ensure that your entire network is protected by proven anti-virus tools and firewalls. Make sure that network monitoring tools are in place and effective.
Control employee access to sensitive company and patient information.
Provide employees and patients with proper training and information on how to practice good cyber hygiene.
Update or change solutions and systems to high-performance tools that incorporate the highest level of cybersecurity protection.
Carefully screen employees before they are hired and ensure that the use of sensitive information is closely monitored.
Work with your vendors and partners to make sure they are optimally protected against IT security threats.
Utilize effective password management protocols.
Buy cybersecurity insurance to protect against any successful ransomware attacks.
Implement robust backups of data and systems to protect against manmade and natural disasters.
Work with a Trusted IT Security Partner
The most helpful advice we can give your healthcare company for achieving optimal protection is to reach out to an IT security expert who can help you execute the recommendations in this article. A healthcare security expert like Network Depot will work with your company to analyze your current handling and processing of sensitive patient data and will assist you in installing security and monitoring tools as well as implementing policies and procedures to keep your network protected.
By protecting your sensitive data in all physical and electronic locations and working closely with your IT partner, your healthcare organization will be able to meet any security challenges and continue to effectively serve your patients and clients.