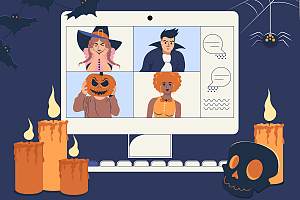 As you put the finishing touches on your costume for your Zoom Halloween party, it seems like the right time to review some truly scary cybersecurity statistics. After you have completed your spooky Halloween decorations and have stocked up on candy and other treats, it's time to give yourself a good scare with these frightening cybercrime statistics and predictions.
Our Halloween article on cybercrime is an annual tradition, and the worst part is that the cybersecurity threat only seems to be getting worse for small businesses. With the rise in nefarious activity related to the COVID-19 pandemic as well as the increased amount of remote work, 2020 has become the most dangerous year ever for small businesses in terms of cybercrime. Your organization has never been at a greater risk of suffering from the costly effects caused by hackers and other cybercriminals. In the event that your organization is not investing sufficient resources in strong cybersecurity measures, we recommend you take a moment to read through some eye-opening information that was reported by experts in the field.
Since October appropriately enough is National Cybersecurity Awareness Month, many cybersecurity experts have conducted surveys and compiled valuable research to provide insight into the threat posed by cybercriminals. The interesting statistics below were reported by Mission Critical, Hosting Ninja, IBM, IDG, ISACA, Accenture, Metro, Cybersecurity Ventures, Global News Wire, Symantec, and Verizon.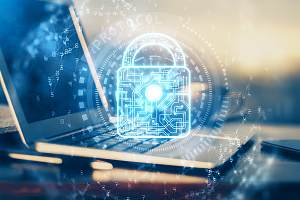 80% of businesses report an increase in cyber attacks since the pandemic began.
43% of data breaches have impacted small businesses along with 58% of malware attacks.
43% of data breaches involve cloud-based applications.
The healthcare industry was the most impacted sector in the first quarter of 2020 accounting for 51% of all breaches. This figure is expected to get significantly worse because of the pandemic.
Despite the prevalence of Bring Your Own Device (BYOD) policies and greatly enhanced remote work options, 51% of organizations lack any visibility into file sharing apps, and 30% have no visibility or control over mobile enterprise messaging tools.
41% of organizations have not taken any concrete actions to expand secure access for their remote workforce.
Only 53% of small businesses have a formal incident response plan in place.
41% of business respondents said they wouldn't work with an organization that was the victim of a ransomware attack.
60% of small businesses go out of business within six months of a successful cyberattack.
61% of company respondents reported at least one insider attack over the last year while 22% said they had experienced at least six separate insider attacks.
In the first quarter of 2020 more than 1.6 billion records were breached. This trend will significantly eclipse the five billion records impacted in all of 2019.
78% of hackers say that AI-powered cybersecurity solutions aren't powerful enough to prevent successful cyberattacks.
In the first quarter of 2020, cybercriminals stole a record amount of sensitive personal data with social security numbers and birthdates being the most popular targets; this information accounted for 34% of all compromised data.
More than 90% of cybersecurity professionals reported lacking the tools to detect known security threats, and they further stated that they don't have the proper preventative solutions to close security gaps.
62% of cybersecurity professionals believe their organization's cybersecurity efforts are insufficiently supported.
The average time to identify a breach is seven months.
The average loss of operating time from a malware attack is 50 days.
The average cost of a ransomware attack is $133,000.
Supply chain attacks are up 78%.
Experts estimate that the total damage related to cybercrime will reach $6 trillion annually by 2021.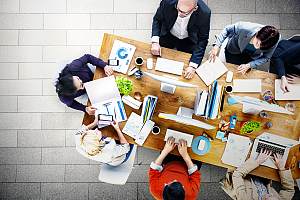 Our most important advice to deal with the daunting challenges presented by cybercriminals can be summed up succinctly: Train your staff in good cyber hygiene and work closely with a trusted IT Support partner, such as Network Depot, to ensure that your organization is well protected against cyberattack.
When you are through digesting these gloomy statistics, we also recommend you soothe your frayed nerves by enjoying some of your favorite Halloween candy! After this difficult year, we could all certainly use some stress relief.