With the rapid development and spread of Artificial Intelligence (AI) technology, it is important for your small business to understand how to best leverage AI-powered tools to meet your organization's objectives.
In this blog post, we will describe what AI and Machine Learning (ML) are and explain the main benefits they offer for your small company.
What is AI?
Advancements in AI technology revolve around the growing ability of machines and applications to perform tasks that are characteristic of human intelligence. Because of its massive potential to affect people's lives, some observers are characterizing AI as a "Fourth Industrial Revolution" similar to earlier technology revolutions centered on the invention of steam engines, electricity and mass production, and the digital age.
Linked with the growth of AI, is the concept of Machine Learning (ML), which was defined by Arthur Samuel in 1959 as "the ability to learn without being explicitly programmed." This independent learning ability is a way to increase a machine or application's artificial intelligence.
With the development of more powerful AI algorithms and improved ML functionality and their increasing availability in more affordable applications, AI technology offers small businesses valuable benefits as described in the section below.
Main Benefits of AI for Small Companies
Superior CRM and multi-channel marketing
AI-centric Customer Relationship Management (CRM) systems have revolutionized and improved the interaction between companies and their current and potential customers. Intelligent CRM platforms such as SalesForce and its embedded AI system called Einstein automatically collect and analyze customer information from multiple channels such as email, phone, and social media. These applications perform sentiment and other behavioral analyses on your customers' activities and will adjust marketing and communication activities determined by the insightful results. These tools will offer predictions and recommendations based on these analyses. As a result, your sales department will have a better understanding of customer intent and actions and will be better able to manage customer relationships.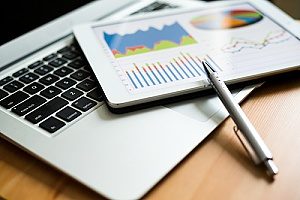 AI applications such as Acquisio can provide valuable insight into your customers' purchasing behavior and will enhance your multi-channel marketing efforts. These powerful tools can collect seemingly random data and determine useful patterns and trends to help your business more effectively market your products and services in the right locations. This technology is improving and will lead to an increase in targeted sales efforts such as hyper local advertising, which uses your social media behavior and app location to serve ads relevant to your local interests in real time.
AI tools such as Digital Genius and Monkey Learn can improve customer service and retention by automating or suggesting answers and by routing messages to the proper employees. AI technology will take care of basic tasks through the use of chatbots and allow your employees to focus on the customer issues that need human interaction. A chatbot is an AI program that is designed to independently conduct a conversation with a customer or employee using auditory or textual methods. These efforts will help your small business reduce the average customer handling time and improve their overall satisfaction.
Thus, advancements in ML and AI along with their increasing affordability will enable small businesses to better deal with current customers and optimize their marketing budgets to effectively target their products and services to the most likely customers on a variety of a different channels.
Insightful competitor analysis
It is important for businesses of all sizes to recognize market trends and monitor their competitors' activities to remain a viable and successful entity. AI-powered tools such as Crayon make it possible to accomplish this task at a reasonable cost.
AI competitive analysis tools can track and analyze your competition across various channels such as websites and social media and will capture any changes in product prices as well as variations in marketing and PR campaigns and messaging. These tools also identify potential product gaps, weaknesses, and strengths, which will enable your company to evaluate and adjust your own business strategy.
Improved employee efficiency
Employees at almost all levels would benefit from an assistant to alleviate their workload and help them work more efficiently. AI tools make this benefit possible at an affordable price. For example, digital assistants such as Cortana or Siri can accomplish many repetitive, menial tasks that will allow your employees to spend their valuable time on more important work. These AI tools will improve the overall employee experience at your small business and raise company morale.
More efficient hiring process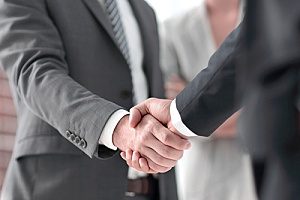 Your small company is only as strong as the people working in it. As a result, it is important to pay careful attention to the hiring process in order to attract and attain the best people for your unique organization. Through their natural language processing functionality, AI-powered systems can improve the hiring process. These tools will allow your company to efficiently scan resumes and applications for relevant keywords and automatically update and maintain candidate contact databases. These tools also have the capability to send out automated responses to candidates throughout the hiring process to notify them of their application status. With these AI tools, your management team will have easy access to the critical information necessary to make informed hiring decisions.
Enhanced data security
Protecting sensitive company and customer data is always a priority for businesses of all sizes and AI tools can help in this area. For example, your small business can utilize a payment processing application such as Stripe to ensure the security of customer credit and debit card payments. Stripe uses adaptive machine learning to detect fraud by collecting data from thousands of its customers already using Stripe to determine patterns of malicious behavior and anomalies. This valuable AI technology enables new customers to enjoy the benefits of enhanced data security. Stripe and similar AI tools will constantly work to learn from past data breaches and cyberattacks in order to improve data security in the future.
In short, AI-powered technology offers a range of significant benefits for your small business. We recommend you work with a trusted IT Support partner such as Network Depot to evaluate, select, install, and implement the powerful AI tools that will help your organization more effectively and efficiently achieve its unique goals.