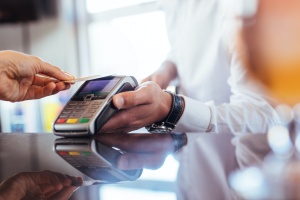 As companies increasingly turn to third parties to perform many of their critical business operations, it makes sense to ensure that these outside entities have solid cybersecurity policies and procedures in place. An effective way to accomplish this goal is for organizations to develop a robust vendor security risk management policy along with the ability to execute it. In this article, we will examine the real security threat posed to your company by vendor access to your network and how your organization can overcome this significant challenge.
Vendor Security Risk Management
Vendor security risk management or third-party risk management is the process of protecting your organization against threats that may arise from a vendor or third party that provides services or products to your business or clients.
Typical third-party services include HR, IT, payroll, marketing, web development and design services, HVAC, phone and answering services, cleaning services, and physical security. It is also important to note that the use of third-party services has increased dramatically as a result of the pandemic.
A vendor security risk management policy's goal is to mitigate the IT security risks related to vendor activities. An effective policy will also control the costs and other negative impacts that would result from potential breaches or business disruptions.
Need For Vendor Security Risk Management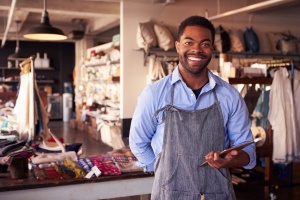 A recent study showed that vulnerabilities introduced by vendors accounted for a staggering two-thirds of all security breaches. In short, your organization's network is only as secure as your vendor's network. Any entity that has remote or direct access to your organization's network increases the risk of a security breach.
Threats also come from physical connectors such as security systems, building management systems, printers, thermostats, and HVAC.
In addition, industry regulatory bodies and the most important standards mandate that companies follow effective vendor security risk management to meet compliance requirements. Even if your company has been reluctant to address this issue in the past, it is important to recognize it now. In short, it has become virtually impossible to work on most government and private contracts without meeting strict vendor-related security compliance requirements.
Despite the risks presented by poor vendor security and the difficulty of securing contracts without it, a recent study revealed that only 52% of organizations surveyed have policies in place to ensure sufficiently high standards of third-party IT security.
Examples Of The Impact Of Vendor-Related Data Breaches
The following examples show that even huge multinational corporations with the most expensive cybersecurity tools and dedicated IT personnel have proven vulnerable to cyberattacks exploiting the vulnerabilities of their vendors.
The most infamous vendor-related data breach affected Equifax in 2017. Cybercriminals got access to Equifax's network through an open-source web application tool that the company used to support its online dispute portal.
The hackers were able to obtain some of the sensitive personal information of 147 million customers. Equifax's reputation was hurt significantly, and they were forced to pay settlements totaling an estimated $1.4 billion.
Another eye-opening data breach severely impacted Home Depot. Hackers were able to penetrate Home Depot's network with the theft of simple login information from an undisclosed third-party vendor. The bad actors were then able to obtain some of the sensitive personal information of an estimated 109 million Home Depot customers. As a result, the massive retailer was publicly humiliated and forced to pay about $180 million in settlements.
Still another costly data breach associated with poor vendor security impacted the retail giant Target. Hackers were able to breach the weak cybersecurity of an HVAC vendor and obtain some of the sensitive personal information of 110 million Target customers. In addition to the damage to Target's reputation, the company had to pay settlements of $236 million.
Recommendations To Achieve Effective Vendor Security Management.
Your organization should follow these recommendations to enjoy the benefits of effective vendor security management.
Develop And Follow A Well-Documented Vendor Security Management Policy
Your organization should take the time to develop a comprehensive policy that management, employees, and vendors can follow in order to handle all security risk management issues. This policy should include clear procedures and responsibilities as well as designate team members to design, carry out, and improve upon the policy.
Perform A Company Vendor Audit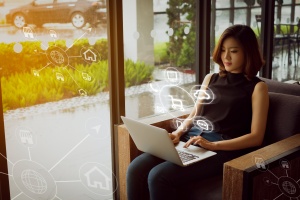 Your organization should perform a company vendor audit by business function. This effort would involve cataloging your current vendors and tracking any changes to them. The most important issue to understand is how much access each vendor has to systems, data, users, and clients.
In addition, an updated record should be kept of each vendor's key personnel, particularly those who have access to your network.
Select Your Vendors With Care
Similar to the deliberateness used in selecting employees, your organization should utilize a careful vetting process to determine the most qualified vendors. Potential vendors should provide proof of their attention to security issues as well as client references and other indicators of excellent performance. Your company should insist that vendors guarantee a high level of IT security via contractual requirements.
Utilize Secure Remote Access Tools
Your company should only use proven hardware and software tools to provide secure remote access to all vendors. A good rule of thumb is to not allow vendors to use any applications involving your network that you would not permit at your organization.
Consult With A Trusted IT Support Partner
Our most important recommendation is that your company work closely with a trusted IT Support partner, such as Network Depot, to develop and execute a comprehensive vendor security management policy.
A reliable IT partner will assess your organization's current vendor security and overall cybersecurity efforts and determine your strengths and weaknesses in these areas. A skilled IT partner will offer your small business valuable advice and will implement any necessary solutions to help protect your company. By following the recommendations in this article and working closely with your IT partner, your organization will be able to overcome the challenges of vendor security and maintain your focus on achieving your unique goals.