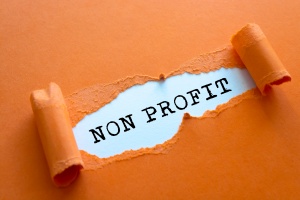 With the number of nonprofits in the US steadily growing, it is worthwhile to examine some interesting statistics about this important sector and consider the challenges these organizations face in 2023.
The following statistics in this article come from surveys and research compiled by Zippia, Donorbox, NTEN, Unit4, Freewill, TeamStage, and the National Center for Charitable Statistics.
General Nonprofit Information
There are more than 1.7 million nonprofit organizations in the United States. The number of nonprofits has grown at a steady rate of 1.4% annually over the last 20 years.
More than 10% of companies in the US are nonprofit organizations representing about 6% of the US economy.
The total revenue of nonprofits has grown from a little more than $1 trillion in 2000 to almost $3 trillion today.
Nonprofits employ 10% of the US workforce making them the third largest employment sector behind manufacturing and retail.
40% of nonprofits are religious organizations, schools, and foundations.
Nonprofit Donors
The top nonprofit causes that Americans donate to are food banks, religious groups, animals, and racial justice. Pandemic-related causes were also high on the list in the last two years.
56% of Americans donate to charity.
The average yearly charitable donation amount is about $700.
60% of Baby Boomers make charitable donations with Generation Z coming in a surprising second at 57%. This generation will be the largest one in 2026, and they care deeply about social issues and an organization's narrative.
Despite being only 11% of the population, 88% of the silent generation of individuals 78 and older make donations, and their average yearly donation is nearly $1,400. Millennials donate more than Baby Boomers on average, followed by Generation Z, who donate more on average than Generation X.
45% of donors are enrolled in a monthly giving program with monthly recurring donors donating 42% more than one-time donors.
Online donations increased more than 12% last year with Millennials and Generation Z more frequently using this donation method.
Nonprofit Volunteers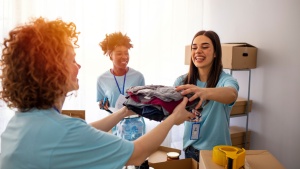 An impressive 30% of the US population volunteered at least one day in the past year.
67% of donors to nonprofit organizations also volunteer.
For the first time, there were more Generation X and Millennial volunteers than Baby Boomers during and after the pandemic.
The majority of volunteers are married women with children, college-educated, and between 35-44 years old.
Food collection and distribution is the top volunteer activity in the US.
70% of nonprofit volunteers and donors prefer to receive their communications through email.
Significant Issues for Nonprofits
Nonprofits face the significant problem of retaining skilled employees in a more competitive employment market with robust remote work options. A staggering 45% of nonprofit employees said they would likely quit their jobs by 2025.
Dissatisfied nonprofit employees mentioned low pay, a lack of career growth opportunities, feeling burnt out and overworked, and poorly run organizations as their top reasons for wanting to leave their positions. 25% of these exiting employees reported they would not look for a new job in the nonprofit sector.
Nonprofits are also dealing with cybersecurity threats as a top concern as hackers are targeting them more often, and these organizations often don't have sufficient resources or plans in place to meet this challenge. For example, 80% of nonprofits surveyed have no plans or strategy ready in the event of a cyberattack.
Less than 50% of nonprofit organizations implement multi-factor authentication for passwords and logins.
Less than 30% of nonprofits have performed a vulnerability assessment.
59% of nonprofits do not provide any cybersecurity training to their staff on a regular basis. The majority of those who offer training only provide it on an annual basis.
The main reasons for struggling or failing given by nonprofit respondents were not keeping up with the latest technology, insufficient planning, not recruiting the right staffers or board members, and not establishing and following clear ethical standards.
A telling statistic on the challenges nonprofits face is that only 50% of them are successful, and 30% of them will cease to exist after ten years.
Consult with an Expert on Helping Nonprofits Be Successful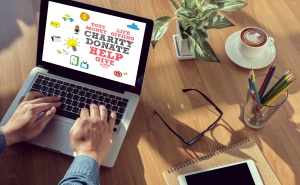 Our recommendation for nonprofits dealing with the significant challenges described above is straightforward: Always work closely with a trusted IT Support partner such as Network Depot, who has been helping nonprofits meet their IT and organizational objectives for more than 30 years.
A trusted IT Support partner will ensure that your nonprofit is well protected against cyberattack and that your IT is working optimally to achieve your noble mission. In addition, they will be able to offer valuable advice learned from working with a wide range of nonprofit clients.
Working with a dependable IT Support partner will help your nonprofit avoid becoming part of one of the negative statistics described above. With this valuable expert help, your organization will have the opportunity to thrive in the current economic environment.