With the public's rapid adoption of Microsoft's ChatGPT and other powerful artificial intelligence (AI) tools, it is useful to look at the latest statistics regarding AI that are of interest to small businesses.
Small businesses will continue to reap benefits as AI continues to advance, but they must also be aware of potential pitfalls as this technology is still in its beginning stages.
In this article, we will present the latest statistics showing the groundbreaking impact of AI. These statistics were compiled from research conducted by Fortune Business Insights, Forbes Advisor, Pew Research, Grand View Research, Similarweb, Accenture, Sensor Tower, McKinsey, Neurosys, and SnapLogic.
The Growth and Reach of AI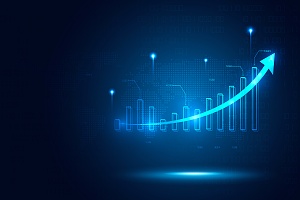 The worldwide AI market is projected to reach an impressive $1.4 trillion by 2029. The market will rise sharply from its estimated $387 billion in revenue in 2022.
AI will have an annual growth rate of more than 37% from 2023-2030.
Nearly 80% of everyday devices incorporate some form of AI.
58% of Americans have heard of ChatGPT, which had one million users within the first five days of its release. ChatGPT had more than 100 million users within two months of its launch date in November 2022 making it the fastest-growing computer application in history. In comparison, it took TikTok nine months and Instagram 2.5 years to reach 100 million users.
49% of companies predict they will spend more than 30% of their technology budgets on AI in 2024.
Positive Impact and Benefits of AI
AI will bring about an estimated 21% net increase in US GDP by 2030.
The manufacturing sector will gain $3.8 trillion by 2035 through the benefits of AI.
25% of companies are adopting AI because of labor shortages in their sectors.
AI is projected to create around 97 million new jobs by 2025.
64% of business owners believe that AI will improve their productivity.
97% of business owners believe ChatGPT will help their businesses.
61% of business leaders use AI to find opportunities by scanning through data that might otherwise not be utilized.
61% of employees claim that their use of AI has increased their productivity with 68% wanting to see more AI-based technology used at their company.
53% of businesses implemented AI by purchasing ready-to-use commercial AI software.
79% of organizations report that by adding AI to sales and marketing they were able to increase their revenue.
44% of responding companies claim lower expenses in the areas where they are using AI.
65% of consumers report that they trust businesses to use AI responsibly and transparently.
Only 1% of comprehensive AI adopters claim that their return didn't meet their expectations.
Negative Impact and Challenges of AI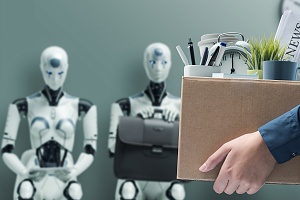 77% of people expressed concern that AI will bring about job losses soon.
AI, robots, and machines will eliminate about 85 million jobs by 2025.
43% of businesses are concerned about technology dependence, and an additional 35% worry about having the technical skills to adopt and use AI effectively.
Large companies are 69% more likely to deploy AI in their processes than smaller companies.
More than 75% of consumers are concerned about getting misinformation from AI.
Consult with an Expert on Helping Small Businesses with their IT
Our main recommendation for organizations trying to benefit from the implementation of AI as described above is simple : Work closely with a reliable IT Support partner such as Network Depot, who has been helping small businesses meet their IT and organizational objectives for more than 30 years.
A trusted IT Support partner will ensure that AI tools are incorporated into your organization's comprehensive IT strategy so that you can achieve your objectives more effectively. In addition, they will be able to offer valuable advice learned from working with a wide range of small business clients.
With this valuable expert help on AI, your organization will be able to thrive in a rapidly changing IT environment.