Tomorrow is the release of the new iOS 7 for Apple devices. Our advice to you- don't do it. At least, don't do it yet.
Let me explain why.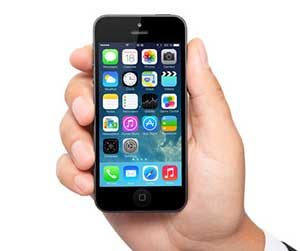 Before a new version of an operating system gets released, it goes through a couple of testing phases, the Alpha phase and the Beta phase. During each stage feedback is gathered and improvements are made to the operating system. This is when the majority of issues are discovered- if the upgrade creates problems with certain apps, causes bugs, etc.
After those two testing phases, it gets released to the general public. However, there are always going to be issues that weren't discovered during the initial testing phases. That's why, usually about a week after the initial release, more updates will come through for specific apps. Because there is a larger testing pool, they are going to find more problems that weren't discovered the first time.
Now, this is not meant to say that Apple does not do a good job on their updates. The simple truth is that this process is a reality of product testing. This is just how it works, and it is how it works for all companies. For instance, Windows releases weekly patches to their system to fix bugs and make improvements. But, there is always feedback that comes in about the patches- whether or not they work well, what problems come from them, etc. That's why Network Depot always tests these patches in-house along with waiting a couple of days to research the feedback before we decide whether or not to approve the patches for our clients. And there have been occasions where we don't think certain patches are a good idea-either because they cause too many problems or what they claim to upgrade doesn't work the way it is supposed to- and so we don't approve them or push them out to our clients.
Inevitably, there is always going to be something that wasn't discovered the first couple times a new product or update is tested. That's why a good general rule of thumb is to wait a week before you jump on the update bandwagon. It might be really exciting to be one of the first people to get a new operating system, but you will generally avoid a lot of headaches if you wait.
Also, you can always call your IT professionals and ask them about it. At Network Depot, it's our job to stay up on all the latest updates and trends, so we follow a different set of rules and get the updates when they come out. This gives us a chance to test them in-house, gather the feedback, and be fully informed so we can give the best possible advice to our clients. In fact, a couple members of the Network Depot team actually got the iOS 7 update early, and already have it on their devices- so we've already started our research on this update. Initial reports indicate that most of the updates are design-focused, and while it makes apps like weather and pictures look different, it doesn't really offer any new functionality.
So while it might be really tempting, our advice is to wait a week before you move to the new iOS 7.
What do you think of the iOS 7 update? Are you going to get it right away, or wait a few days to hear feedback?