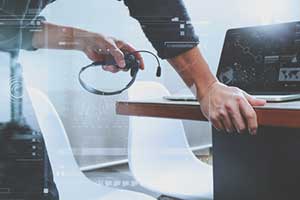 Instead of dreading the annual IT budget process, and treating it as a one-time discussion of necessary spending, small businesses can use an effective IT budgeting process to increase revenue, decrease costs, and improve employee morale. In cooperation with your trusted IT partner, it is important for your small company to take the necessary time and attention to identify your strategic priorities and prepare the necessary IT budget to realize your unique business goals.
Starting the IT Budgeting Process
It is important to allow sufficient time to discuss, plan, and prepare for the upcoming year's IT budget. Most experts recommend taking at least 60-90 days before the start of the new year to review last year's IT budget, identify pain points in your ongoing operations, and plan the best way to utilize and implement your new IT budget to meet your business objectives. In a small organization, it makes sense to have detailed discussions with your key leadership and staff to get their feedback on where IT assets are performing well and where critical investment is needed or desired. These key employees will be the ones most affected by any changes in IT, so their voices should be listened to carefully. In addition, in every stage of the budgeting process, including at the beginning, it makes sense to involve your IT partner as an essential advisor.
In addition to the more detailed one-year budget, most experts recommend that small businesses should formulate an idea of where they see their IT budget tracking over a 3-5 year timeframe.
Importance of Effective IT Budgeting For Small Businesses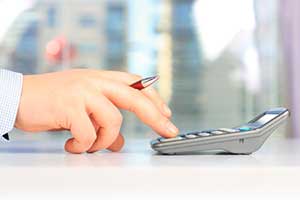 Your IT budget is a way to focus on and effectively implement your small company's priorities. Small businesses should not simply look at budgeting as doling out necessary expense money, but rather as a way to best identify and achieve their company's priorities. In addition, effective and accurate IT budgeting is critical as mistakes in budgeting and spending have a greater negative impact on small businesses than large companies, which can more easily absorb ineffective investments. Small companies can also use effective IT budgeting to improve their overall operations more quickly and with a greater positive impact than large companies can.
Main IT Budget Areas to Assess
IT Hardware and Software Assets
It is important that companies have an excellent understanding of their IT hardware and software assets. Internal IT resources and/or your IT partner should operate a comprehensive inventory system that accurately tracks warranty expirations and recommended updates and upgrades of your hardware and software. Experts recommend that most IT assets be replaced in 4-6 years or operational efficiency and employee morale will be negatively impacted. It is also recommended that many mobile devices be replaced every 2-4 years.
One important lesson that all small businesses should learn in regard to IT, is the importance of keeping their IT assets properly updated and maintained as well as knowing when they need to be replaced. Many companies make the mistake of waiting until something breaks or becomes inefficient to fix or replace it. This "break-fix" approach may save some money in the short run, but the inevitable problems that result almost always end up costing the company more in the long run in terms of lost revenue and frustrated employees. Poorly performing IT assets cost valuable time and make it more difficult for employees to get their jobs done, which all take a substantial bite out of the bottom line.
Your small business should take sufficient time to consider what new solutions and systems to implement (and which to eliminate or replace), as it is important to ensure that these new IT tools will be the most effective in helping your company achieve its stated objectives.
IT Security
The importance of IT security is a frequent topic on the Network Depot blog and for good reason. With the increasing sophistication of cyberattacks and threats, this is one area of the IT budget that should never be shortchanged. These attacks can cause costly downtime and result in the theft of sensitive company or client information. Your small company should make IT security a priority and work closely with your IT partner to make sure that you are protected via the most up-to-date solutions, firewalls, and other measures. This budget item is closely related to the following two, as they all are important to ensure the smooth and continuing operation of a business.
Disaster Recovery and Backups
When IT security is breached or a natural disaster occurs, the importance of disaster recovery and backups as part of the IT budget is highlighted. The proper use of cloud services and colocation facilities will protect your small company and enable you to quickly recover and continue your operations no matter what negative impact occurs.
IT Education and Training
An IT tool or asset is only as good as the resource using it. For this reason, along with investing in the right equipment and solutions, it is important for your business to make sure that your employees are well-trained in how to effectively use these IT assets. A healthy investment in a training seminar, courses, and other educational methods will pay dividends for your small business. In addition, it is important that your small company ensure that your employees are well trained in proper IT procedures, behavior, and best practices to protect against cyberattacks and other threats.
Innovative Projects
Most small businesses cannot afford to stand pat if they want to continue to grow and succeed. As a result, it makes sense to allocate a certain portion of your IT budget to help facilitate some useful innovative projects. These projects either can focus on improving current operations or can explore new or modified lines of business. Well-funded and high-performing IT assets are critical for the success of these innovative projects.
Long-lasting Benefits of Effective IT Budgeting
After taking the time to plan and organize an effective IT budget with the assistance of a trusted IT Support partner such as Network Depot, your small business will reap the benefits in the following year and into the future. In short, necessary resources will be allocated to the company's pain points as well as to the areas that will be most impactful in meeting your company's objectives. With up to date IT assets, well-funded IT security and backups, and well-trained personnel, your small company will be well positioned to meet your core objectives. Establishing an effective IT budgeting process and experiencing its benefits, will build on its own success as your small business continues to improve your budgeting methods in close alignment with your objectives in the future.