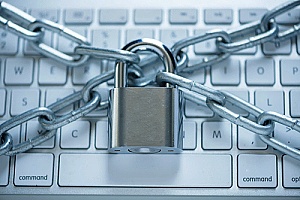 Preventative services are designed to be the first line of defense to prevent security breaches, identity theft, and other destructive cyber events from occurring on your company's network.
A useful analogy to use when envisioning preventative services is to think of your house as your network, and these services as the gates, doors, and locks that protect your residence and keep intruders from entering.
Network Depot offers your small business a range of preventative services to help maintain a high level of cybersecurity. The essential preventative services your small company should strongly consider taking advantage of are described below.
Necessary first-line defense measures and powerful tools we offer include:
Updated Antivirus/Antimalware Software
Firewall Management
DNS protection
Spam Filtering
Two-Factor Authentication (2FA)
Password Management
Simulated Email Phishing Campaigns with User Training
These services will provide a strong first line of defense and also improve employee online behavior, which will work well to prevent any access by hackers.
If you would like to discuss these and other cybersecurity measures, please contact us at your convenience for a free consultation.
---
Some recent blog posts containing more information on these effective IT Security measures are found below: