Save Money, Delegate, Get the Help You Need
With Network Depot's outsourced IT support, your business gets customized expert IT support that reduces costs and increases efficiency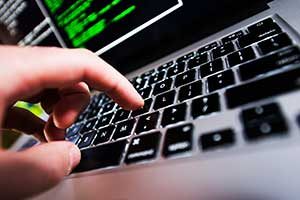 Network Depot will provide your company the exact IT services you need right when you need them. Utilizing our IT support ensures you are working with expert, professional IT consultants at all times, without burdening your company with the expensive addition of a permanent, in-house IT department. Delegating your IT needs to our outsourced IT support team provides you with greater access to expertise without breaking your budget. We will optimize your system's performance and efficiency so your company can benefit from skilled IT manpower and an effective organization.
Our IT consultants can offer their superior skill sets and experience–their knowledge, expertise, and training–to your business's particular needs as soon as you need it. Outsourced IT support is cost-effective, saving you distractions and headaches and ensuring your company does not lack in IT efficiency, thus, ensuring peak productivity. Don't waste time with an expensive, in-house technician whom you use infrequently–delegate to Network Depot's outsourced IT support. In this more efficient and cost-effective scenario, you will decide what our services will be based on your specific needs.
We Stay Flexible So You Can Keep Up With Innovations
Network Depot's outsourced IT support ensures you're always relying on the most up-to-date software and that our services always match your precise needs
Technology is constantly changing at a rapid pace. Tech companies are always releasing newer products, better products, faster products–all to out-compete each other and stay relevant. It is difficult to not only manage software, hardware, networks, and infrastructures, but it's even harder to make sure those systems are appropriately monitored and updated. You want to make sure your business is relying on only the most recent software, that your hardware can adapt to your needs, that your network is organized, and that your structure is adequately protected.
Our talented outsourced IT support consultants provide customized, tailored services to solve all of your IT needs. Our flexible solutions ensure that each IT problem you experience will be individually and precisely addressed. We will keep your software updated, maintain your hardware, and manage your systems. When your business is running on the premier versions of software, your productivity will benefit greatly
Continuous Services and Support From Us Means Peace of Mind For You
The expert consultants of our outsourced IT support will provide you any service, reducing stress and expense, and increasing productivity and efficiency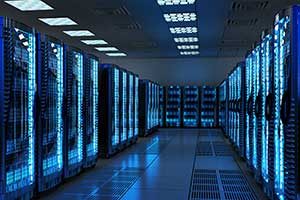 Our outsourced IT support is ready to solve all of your business's IT needs. Our outsourced services are comprehensive, including our IT support through our Help Desk and through Remote Monitoring and Maintenance. We are here for your business, no matter the hour, no matter the need. We worry about IT services so that your company can focus on your core business. Let our outsourced consultants take your IT needs from here!
We provide comprehensive outsourced IT support, giving you the option to enlist IT support such as:
On-site assistance
Remote assistance
Server backups
Workstation backups
Updated software
Secure software
Desktop maintenance, repairs, and replacements
Server maintenance, repairs, and replacements
Network maintenance, repairs, and replacements
Updated hardware
Secured hardware
Configuration of firewalls
Managing firewalls
Network monitoring
Network optimization
Strengthening security
Erasing vulnerabilities
…As well as all of our comprehensive, expert IT consulting services and support, including emergency services.
Free Consultation
We would love to meet with you and discuss how Network Depot does things differently. Click the button below or call us at 703-264-7776 to request a free consultation.