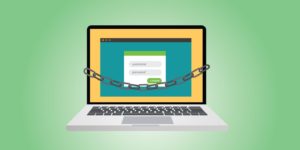 The headlines are disturbing and appear far too often. It seems that every day brings another report about a security breach at a well-known company affecting millions of customers. What can a small company do to help prevent the terrible consequences of security breaches? The answers are surprisingly straightforward and easy to implement, but your company must be steadfast in implementing these steps.
Failure to pay attention to the security of your IT operations can threaten your business continuity. Please see the blog post below to learn more about the critical topics of  business continuity and backups:
Business Continuity and Backups
As a leading provider of IT Support in the DC metro area, Network Depot advises its clients to follow these keys to keep their IT operations as secure as possible.
First Key: Employee Education and Training
 Simply put, poorly trained employees are the biggest threat to your company's network. For example, if your employee is accessing company data from a home computer with a virus, your entire network could be compromised. Educate and train your employees about the issues below to make sure they always follow best practices to protect your company:
Limit employee access to sensitive financial or personal information-This important action can be accomplished through file or folder permissioning.
BYOD issues
Have comprehensive BYOD User Policy in place (see BYOD blog post)
Have updated anti-malware and intrusion detection solutions on all devices and network. Avoid downloaded apps.
Password Training
Use strong passwords and update frequently
Use password vault
Use two-factor authentication, which provides another layer of protection
Education about social media threats
Train staff to avoid targeted Trojans and spear-phishing
Train staff to avoid entering company information on social media or private email
Train staff to avoid clicking on links, advertisements, and game apps while using social media
Physical Security
Keep physical location protected with locks on devices
Maintain strict physical protection policy for laptops and mobile devices when working remotely
Deter dumpster divers by shredding all paper documents containing passwords and sensitive information and maintaining control of garbage disposal

Second Key: Network Protection
Software
Use off the shelf, updated applications from reputable vendors
Don't spare expense on best anti-virus solutions
Have updated and automated security patches and fixes on all business applications. This is an ongoing process, which is critical to keep equipment and applications healthy and functioning properly.
Hardware
Use off the shelf, updated hardware from reputable vendors
Use managed firewall and switches with agents to actively monitor your network for intrusion threats
Use firewall to manage bandwidth usage, drop packets, limit certain types of websites, and block IP addresses from hacker-friendly locations such as Russia and China
Although no steps or policies can offer a 100% guarantee against security breaches, training employees in best practices and protecting your network as described above will ensure that your company is as secure as possible.
To view an informative Network Depot video about the importance of firewalls and how they work, please click on the link below:
For assistance in making your company's IT operations more secure, please contact Network Depot. We'll be happy to perform a free network evaluation and security audit at your request.