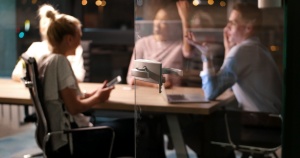 As the economy and other factors continue to present challenges for many organizations, it makes sense to look at concrete ways to improve the bottom line. Taking advantage of outsourced IT Support is one smart option that will pay dividends for your small business.
In this article, we will look at the main ways that outsourced IT Support will be beneficial for your company.
Main Benefits of Outsourced IT Support
Reduced employee and infrastructure costs
Skilled full-time IT employees are expensive to recruit and maintain as they require competitive salaries and benefits. These costs are substantially higher in popular metro areas such as the greater Washington, DC, region. These IT experts also need regular training in the latest technology tools and trends to do their job effectively. In addition, your organization will have to budget resources to manage these employees and administer their payroll and benefits. Finally, your company will also need to pay for the cost of the additional space and utilities necessary to maintain these resources at your office. When you outsource your IT Support, you allow your managed service provider (MSP) to assume these considerable costs.
Access to proven IT and business expertise
A critical benefit of working with an IT MSP is that your organization will have access to valuable wisdom gained through their years of effectively helping small businesses and nonprofit organizations. Your partner will have team members who have successfully managed a wide range of IT issues in the past with a proven response timeframe.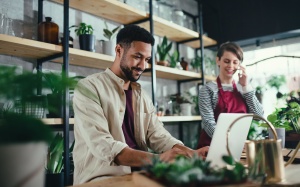 In addition, IT MSPs will keep themselves informed and comfortable with the latest IT tools and technologies and will take care of necessary training, licenses, and updates without your involvement. Your IT partner will also have the resources available to conduct any IT projects necessary to keep your business operating efficiently.
A trusted IT Support partner will also offer you expert assessments on the current and desired states of your network and will provide consulting advice on any IT-related issues.
Your company can rest easy knowing that your IT Support partner will have a skilled team of IT and business subject matter experts readily available for consultation as well as for the implementation of tools and services.
Superior cybersecurity and business continuity
An IT Support partner will offer your organization superior cybersecurity strategy and tools as well as robust disaster recovery options. An IT MSP's experience in assessing these issues and implementing solutions at similar small businesses will benefit your organization. Your IT partner will monitor and protect your company's network at the highest level, and their comprehensive system backups will ensure business continuity in the event of cyberattacks and natural disasters.
Greater scalability and decreased downtime
Another important benefit of using an MSP is that your organization will have greater scalability to implement a higher level of IT services and solutions as your company grows. A reliable IT partner will always be able to provide the right amount of IT resources in the areas where your company requires support.
With a flexible IT staff that is continuously available, your organization will no longer have to worry about costly downtime brought about when your employees take vacation or sick days. An IT Support partner will offer 24/7 support that will protect your company against inefficiency and downtime brought about by a lack of IT Support coverage.
Improved IT performance and customer service
A trusted MSP realizes that they must earn their client's business every day. They also want to keep their clients satisfied to benefit from customer referrals. As a result, your company will feel secure that your IT Support partner will work hard to meet or exceed your IT performance expectations. They are invested in helping you succeed as they will lose business if your organization struggles.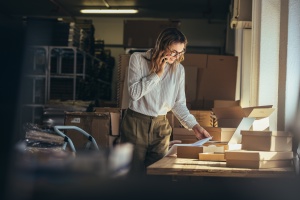 A proven outsourced IT partner will utilize an entire team of subject matter experts that can deliver IT services at a higher level than a small in-house IT staff.
A reliable IT Support partner also realizes that some organizations will have concerns about not having a permanent IT resource onsite. To address these concerns, your IT partner will provide a dedicated account manager who will be available to discuss any issues and dispatch field technicians for site visits as necessary.
More company resources available for core business functions
With a trusted MSP, you can reassign dedicated IT and other company resources to carry out the many different tasks your organization requires. With an MSP as your IT partner and advisor, your company can more effectively strategize how to utilize your IT assets to achieve your business goals. Their proven expertise can help guide you on how to utilize IT most effectively within your budget.
With your IT issues taken care of and your costs reduced in this area, your company will be able to invest more resources in other key areas to improve your business operations.
Choose Your IT Support Partner Carefully
For the reasons outlined above, a skilled outsourced IT partner will make a significant difference when it comes to addressing the needs of your business. Because of their importance, it is vital to choose the correct company to support your organization. When meeting with candidates, your organization should make sure that your potential IT partner discusses the benefits and issues described above.
Once you have selected them, an IT MSP will be your trusted partner who will work with you to meet your IT needs, so that you can focus on your company's core objectives. A proven outsourced IT Support partner will help you more effectively achieve your organization's unique objectives.