Network Depot's leadership is proud to announce the recent acquisition of the innovative IT support company Fuse Solutions (aka ZyEdge) of Herndon, Virginia.
Network Depot is excited to join forces with the experienced and talented team at Fuse Solutions, who offer valued expertise in cybersecurity, cloud solutions, data center, virtualization, SANs, Unified Communications, Cisco solutions, and network management.
"We are thrilled to work with theFuse/ZyEdge clients and look forward to introducing them to Network Depot's proven methodology for complete IT care," said Paul Barnett, CEO of Network Depot. "We welcome all the Fuse/ZyEdge technical staff into our Network Depot family."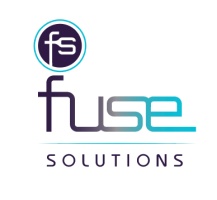 ---
About Network Depot
For more than 30 years, Network Depot has been providing small businesses and nonprofits in the greater Washington, DC, metro area with exemplary IT Support and Consulting, managed services, and network and server management. Network Depot strives to give their clients Enterprise-level services and solutions at prices that work for small to mid-sized organizations. The company's friendly team of professionals is committed to providing the optimal level of IT support and customer service to current and future clients.
Time and experience has helped Network Depot develop best practices and workflow procedures around a proactive philosophy designed to keep your focus on your business, not your technology.
For more information please visit www.networkdepot.com or call 703-810-3960.