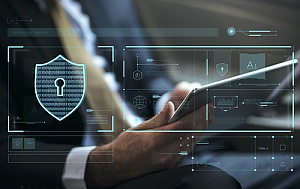 In response to the growing and ever more sophisticated cybersecurity threats affecting small businesses, Network Depot is offering its clients a wide range of new cybersecurity services under an initiative called Security Suite 2020. The goal of these valuable services is to provide a high level of multi-tiered protection for your organization, so that you can keep your focus on meeting your unique objectives.
Network Depot has spent considerable time and effort identifying and evaluating the leading cybersecurity vendors and best tools, so that we can seamlessly integrate them into the IT MSP services we already offer our clients. The optional cybersecurity services available for our clients are broken down into three main categories as described below.
Security Suite 2020
Preventative Services
These services will work to prevent security breaches, identity theft, and other destructive cyber events from occurring on your company's network.
Two Factor Authentication (2FA)
This security measure requires any user accessing company resources to provide a secondary form of authentication. This method adds another level of protection and prevents hacking where passwords have been compromised.
Password Management
These tools store passwords in a secure encrypted hosted format that hackers can't compromise. Along with keeping your password information and sensitive data secure, a password manager can be used to generate unique, strong passwords to ensure users aren't reusing passwords across your network.
Security Operations Center (SOC) Network Monitoring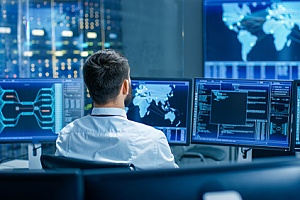 This service provides 24×7 monitoring of your network and devices to detect hacker infiltration and intrusion. These valuable tools are constantly on alert and notify you of any suspected intrusion attempt. They also work to limit the amount of time a hacker has access to your site by immediately alerting you to their presence.
Services in the Event of an Infection
These services will work to limit the damage to your organization in the unlikely event of a successful data breach. The backup options will make it possible to quickly restore your company's operations and limit costly downtime.
Cybersecurity Insurance + Dark Web Monitoring
Cybersecurity Insurance provides financial and legal protection if there is a breach. This service protects your company by covering a good-sized payment amount (usually up to $10,000) to meet any ransomware requests. In most cases, the cost of reaching a small settlement is far less than updating or upgrading compromised IT assets, and this type of insurance will comfortably cover this cost. In addition, cybersecurity insurance is sometimes necessary to meet compliance requirements.
Dark Web Monitoring services make you aware of when cybercriminals have accessed your network and are attempting to sell your sensitive information on the Dark Web.
Cloud Backups for Workstations
This service utilizes the cloud to provide a secure backup of all your company's documents stored on your workstations and laptops, which might not be in your company's file storage.
Cloud Backups for Cloud Environments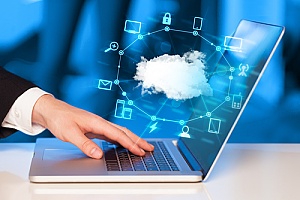 It is important to note that Microsoft and other cloud providers offer no guarantees that your email and files are being backed up with their cloud services. This service guarantees that there is a secondary copy of all information in Office 365 in case of a hack or ransomware attack.
Project-based Services
Network Security Evaluations
Network Depot offers a thorough, 200 plus point, review of your network security with recommended actions to tighten security. This evaluation will give your company valuable insight into your current state of preparation against cyberattack. We will then offer you recommendations on how to best get to your desired state of a highly-protected network environment.
Controlled email Phishing Campaigns
Employees are the weak link for every small company in terms of cybersecurity. Improper employee email and internet behavior occur far too often, and phishing attempts are almost impossible to prevent. This service will send fake phishing emails to your staff to find out who clicks on the bait. The tool identifies which staff members are susceptible to deception and also provides useful information to educate your staff on how to avoid phishing and other cyberattacks.
Please refer to our current blog post explaining the benefits of 2FA as well as upcoming relevant blog posts for additional information on cybersecurity measures.
All our clients have different IT and cybersecurity needs, so not every service will be necessary for your small business. Please contact us to set up a private consultation to discuss which of the 2020 Security Suite services and tools will work best for your unique organization.