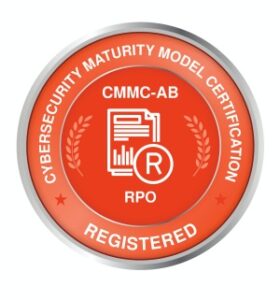 Network Depot has recently become a registered provider organization (RPO) recognized by the Cybersecurity Maturity Model Certification Accreditation Body (CMMC-AB). As an RPO, Network Depot is authorized to provide valuable advice, consulting, and recommendations to clients who are looking to achieve CMMC certification.
CMMC Overview
Through its comprehensive design, the CMMC represents a unified cybersecurity standard that all current and potential companies working with the Department of Defense (DoD) will have to meet.
The CMMC is specifically targeted to safeguard the controlled unclassified information (CUI) and federal contract information (FCI) located on the unclassified networks of any companies or subcontractors working with the DoD.
The CMMC has organized cybersecurity practices and processes into five cumulative maturity levels that range from a minimum basic cyber hygiene at Level 1 to advanced security operations at Level 5. DoD contracts with more vulnerabilities will require that their contractors possess a higher level of CMMC certification.
How Network Depot Can Help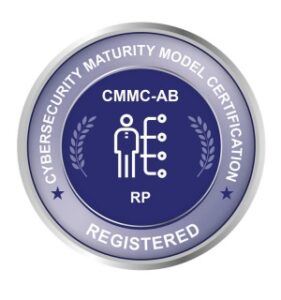 If your company or organization works in any way with the DoD, you will need to achieve one of the five maturity levels of CMMC certification. We recommend that you work with Network Depot, an expert in IT security and compliance requirements, in order to successfully navigate this complicated process and prepare your company to meet all cybersecurity challenges.
Network Depot can evaluate your current IT security environment, recommend remediation steps, and effectively implement measures to help prepare you for a mandatory CMMC assessment. With the assistance of Network Depot, you will get valuable support meeting the requirements for CMMC certification, which will enable your organization to work effectively and securely on DoD contracts.