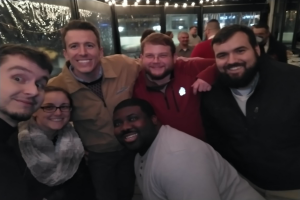 Network Depot team members and their family and friends recently gathered in Reston to celebrate 30 years of providing outstanding customer service to the greater Washington, DC, area.
The fun event featured attendees sharing many great memories of working together to grow a successful small business as well as interesting discussions about Network Depot's future.
The milestone year 2021 has been a remarkable transition time for Network Depot with some of the highlights described below.
Acquisition of FUSE Solutions (aka ZyEdge)
Joining forces with this innovative IT support company has made Network Depot stronger in the key areas of cybersecurity, cloud solutions, data center, virtualization, SANs, Unified Communications, Cisco solutions, and network management. The experienced and talented technical staff from FUSE Solutions have been a great addition to the Network Depot family.
Network Depot Becomes a CMMC RPO providing compliance expertise
In 2021 Network Depot became a Registered Provider Organization (RPO) recognized by the Cybersecurity Maturity Model Certification Accreditation Body (CMMC-AB). As an RPO, Network Depot is authorized to provide valuable advice, consulting, and recommendations to clients who are looking to achieve CMMC certification.
With the assistance of Network Depot, small businesses will get valuable support meeting the IT security compliance requirements for CMMC certification, which will enable them to work effectively and securely on DoD and other government contracts.
Welcoming great companies and nonprofits as new clients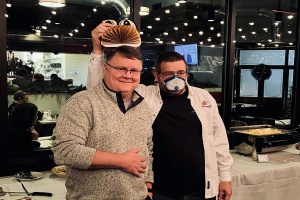 In 2021 Network Depot welcomed a diverse group of new clients including great nonprofit partners like Ronald McDonald House Charities® of Greater Washington, DC.
Network Depot is proud of the wide range of companies and organizations that make up its impressive client family. They will continue to focus on providing every client with the customized IT support they deserve.
One of Network Depot's guiding principles since its founding is the idea that they are a customer service company who happens to be an expert in IT support. Their main goal is to take care of IT support as well as security and compliance issues so that a company or organization can focus on its core mission. Maintaining this pursuit of excellent customer service will continue to be Network Depot's objective for the next 30 years and beyond.