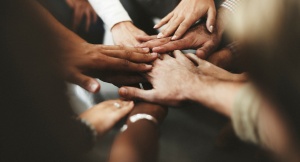 For more than 10 years, the United Way of the National Capital Area has organized an annual fundraising event for worthy nonprofits in the DC Metro region known as Do More 24. The purpose of this effort is to help donors and nonprofits meet ambitious fundraising goals over a 24-hour time period. Some Network Depot clients are participating in this event, and we encourage individuals and companies to support them as well as other local nonprofits.
The United Way of the National Capital Area describes Do More 24 as a social movement that brings together charities, private companies, and people committed to making a difference in their region. This online event encourages donors to rally around one focused day of giving to create the greatest impact as a united community.
Nonprofit organizations have until May 5, 2023, to sign up for the Do More 24 event. After completing the free registration process, the profiles of participating organizations will appear on the event website. Interested supporters can review these profiles and set up personal donation pages on behalf of their favorite nonprofits. The Do More 24 website will accept donations on these personal pages during the 24-hour period of May 17, 2023. Leaderboards will provide real-time tracking of the donations for each personal fundraiser during the event.
Network Depot is proud to provide IT Support and managed services for the following nonprofits participating in this year's event.
Ronald McDonald House Charities® of Greater Washington, DC (RMHCDC)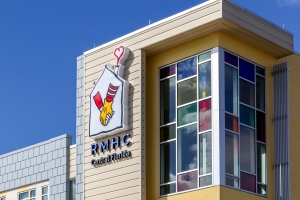 The mission of RMHCDC is to ease the burden of children's illness on families through programs that directly improve the health and wellbeing of children. Their valuable programs support families with sick children by giving them access to quality health care and by keeping them together and close to the leading hospital facilities providing this critical medical care.
RMHCDC has been carrying out this family-centered care mission effectively for more than 40 years through three core programs: Ronald McDonald House®, Ronald McDonald Family Room®, and Ronald McDonald Care Mobile.®
Arlington Free Clinic (AFC)
Since 1994, AFC has been providing comprehensive, whole-person healthcare to Arlington residents who would otherwise lack access. They serve approximately 1,600 patients a year with volunteer providers who treat patients with all types of health conditions. AFC also offers patients wellness programs and preventive care, physical therapy, mental health counselors, and dental visits.
https://www.arlingtonfreeclinic.org
Beacon House
Beacon House provides nearly 400 children, ages 5-18, in the Edgewood neighborhood of Northeast Washington, DC, with after school education and youth development services to help overcome generational poverty. Their programs focus on closing the education achievement gap to help these children discover their talents and grow into healthy adults who can reach their greatest potential.
Culmore Clinic
Supported by a diverse group of interfaith volunteers, healthcare providers, and donors, Culmore Clinic offers compassionate medical care, counseling services, and specialty referrals to low-income adults in the Bailey's Crossroads Community. Since 2007, Culmore Clinic has been providing healthcare services to this culturally diverse community (97% immigrant population) at little to no cost.
St. Augustine Catholic School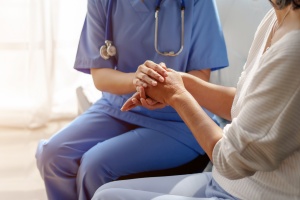 St. Augustine's Catholic School was founded in 1858 by a group of African-American Catholics who were parishioners of St. Matthews Church in Washington, DC. The school is currently providing 175 students an excellent Catholic education from pre-K through 8th grade. St. Augustine's Catholic School offers a rigorous curriculum to its students and stresses a foundation of faith, hope, and loving service.
Network Depot urges you to get involved in supporting these and other local nonprofits for Do More 24 on May 17, 2023. For more information about Do More 24 and how you or your organization can get involved, please go to https://domore24.org. For more information about the United Way of the National Capital Area contact them directly at (202) 488-2000 or go to https://unitedwaynca.org.