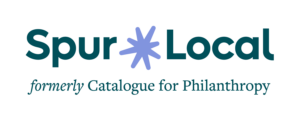 Network Depot recently supported Spur Local's Give Local Gala as an Advanced Patron sponsor.
Spur Local, formerly the Catalogue for Philanthropy, is a DC-based organization founded in 2003 with the mission of helping donors find and support community-based nonprofits. Spur Local's programs amplify the visibility of these vital nonprofits and enhance their capacity to get their stories told and improve the community.
Over the last 20 years, Spur Local has raised more than $57 million from 10,000+ supporters for its network of nonprofits.
The Give Local Gala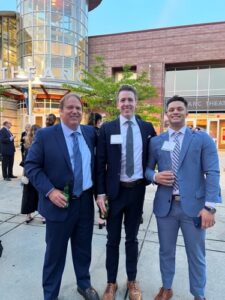 The Give Local Gala is Spur Local's annual spring fundraising event. This year's gala was held at THEARC in Washington, DC, and celebrated 20 years of nonprofit support for the region.
The gala featured a networking reception with supporters and nonprofit members, live theatrical performances and presentations from nonprofits, musical entertainment, and a sit-down dinner.
Spur Local's other efforts include its Print and Digital Catalogue, The Learning Commons, and Community Changemakers Event.
Print and Digital Catalogue
After a rigorous application and selection process involving more than 150+ volunteer program reviewers, Spur Local selects a group of nonprofits considered critical to the community and produces an annual print and digital Catalogue highlighting their activities. The team of reviewers selected 134 local nonprofits to feature in this year's Catalogue. The print version of the Catalogue is sent to more than 15,000 households, and the digital version reaches an additional 50,000.
The Learning Commons
Spur Local has an ongoing program of virtual and in-person learning events to help empower their network of more than 450 small, local nonprofits. These workshops and webinars focus on topics related to the challenges of nonprofits such as fundraising, communications, the management of board, staff, and volunteer engagement, and program development. Spur Local has trained 20,000+ nonprofit professionals through their valuable educational programs.
The Community Changemakers Event
Spur Local hosts this event every fall to celebrate the grassroots organizations featured in their annual print Catalogue. Attendees have the opportunity to meet these exceptional nonprofits working for a wide variety of noble causes to improve their community. The program also features interactive presentations from some of these innovative nonprofits.
Network Depot was proud to participate in the Give Local Gala as an Advanced Patron sponsor and to contribute to the worthwhile efforts of Spur Local and their nonprofit members.
We look forward to attending similar events in the future and continuing to support all our nonprofit partners.
For more information on Spur Local, please go to https://www.spurlocal.org.