We place a lot of emphasis on the importance of backups. Throughout our blog, e-books, webinars, videos, and live events you will see backups mentioned frequently, especially how important it is to have a good, solid backup solution in place for all aspects of your business.
When looking at a good backup solution, it is important to recognize that it is unlikely you will be able to securely backup all of your data using only one method. From a technical standpoint, you will probably need to use a variety of backup types in order to make sure all of your data is as secure as possible. For instance, your server is going to require different backup needs than your desktop computers.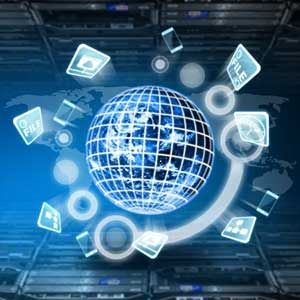 Let's take a closer look at the best way to backup your laptop computers. Now that working remotely is becoming much more common, it is important to make sure that the laptop computers your employees have are backed up properly. Otherwise, that data can be lost. And, since laptops are at a higher risk for certain vulnerabilities since they use public wi-fi networks (and let's not forget thefts), it is essential to make sure that data is protected and recoverable.
However, since backing up a laptop or mobile device is different than backing up a desktop or server, we recommend a different solution. Generally, we recommend using our Backup Depot solution for these types of devices. Backup Depot is an online backup solution that allows you to have your data backed up to secure locations using the Internet.
In fact, when you use Backup Depot, it will back up your data wirelessly to two different secure data centers, that are located hundreds of miles away from each other. This strategy helps protect your data from natural disasters. Because the data centers are located in separate geographic regions, if one of them gets hit by a hurricane or earthquake, the other one will (more than likely) still be up and running.
The way it backs up your data is helpful for you too. After taking the initial backup, whenever it is time for a backup the program will search for any changes you've made since the last backup, and it will only backup those changes. It will also compress all your data. These two features save you space, and therefore, money. It also means that after that initial backup, the rest of the backups should be quick and easy- since it is only taking time to save the changes.
There are strong advantages to backing up your data online. One of them is that you don't have to deal with the equipment- you don't have to buy hard drives or tape backups, there are no charges to install equipment, etc. It also means that you don't have to go searching through dozens of hard drives when you want to find an old file. In fact, this particular online backup solution has the ability to store unlimited versions of your documents, so you can access something even from a year ago.
This particular program we use also takes the security of your data very seriously. It makes sure to use a very strong 256-Bit encryption to help protect all the data. It is also very customizable. When you initially set up the backups, you will work with our engineers to decide what you want to back up, and put in place a backup schedule. That way, your backups will be consistent and automatic, so you don't have to worry about them, and they won't interfere with your work day. And, if you are someone who travels a lot, we can work with you to make sure that your backups are scheduled around your travel plans.
Laptops are becoming very common in companies today, especially small and medium-sized businesses. And while it is all well and good to have secure backup solutions in place for the data inside your office, don't forget about the data being carried around outside your office too- in laptops and other mobile devices.
If you're interested in learning more about how our backup solutions can help your business, sign up for a FREE Network Assessment!