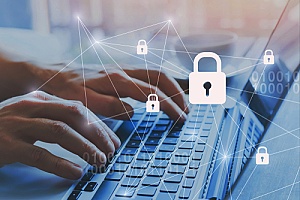 As this extremely difficult year on all fronts thankfully ends, it is helpful to take notice of some positive trends in IT security resulting from the COVID-19 pandemic. These positive developments offer a welcome optimistic note during this holiday season.
Positive Developments in IT Security
Small business owners and management have become increasingly alarmed by cybercrime statistics and other information underlining the threat posed to their IT security because of the pandemic. As a result, organizations of all types have responded with greater investment in IT security and resources as described below.
Analysys Mason predicts SMB spending on cybersecurity (including hardware, software, and services) will grow by 10% through 2024 totaling at least $80 billion.
With the continued focus on remote work options for employees, Analysys Mason forecasts that SMB spending on cloud-based security solutions will overtake traditional onsite IT security hardware and software.
Mobile device security will be the fastest-growing cybersecurity category with spending expected to reach $13 billion by 2025.
Companies of all sizes are expected to increase their cybersecurity software spending by 12% to $230 billion in 2021.
A recent PwC survey found that 96% of executives have shifted their cybersecurity strategy because of COVID-19. 55% of executives plan to increase their cybersecurity budgets in 2021, and 40% say they are accelerating digitization.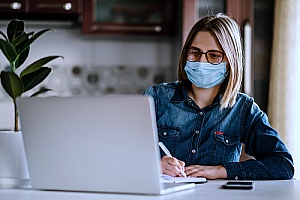 Absolute Software CIO, Dianne Lapierre, predicts that companies will take the time to honestly assess all IT and cybersecurity applications for effectiveness and efficiency. This process will result in the elimination of unnecessary programs and resources. As a result, any increased spend on IT security will be more targeted and useful with less of a budgetary strain.
Cygenta Co-Founder, Dr. Jessica Baker, believes that more companies will adopt internal security awareness programs. These efforts will build camaraderie and help security personnel work more closely with other parts of the organization, especially via remote work.
Security experts predict that there will be a drastic increase in the use of Zero Trust technologies that provide greater protection from external and internal threats. Some popular and effective tools include multi-factor authentication and smart password protocols, which will dramatically improve network protection.
As a result of increased cyber-risk exposure because of remote work, organizations will increasingly turn to cyber insurance as a key tool to remedy the potential fallout of a successful cyberattack.
The cybersecurity industry is booming with plenty of demand forecast for next year and beyond. This growing industry will provide an enormous amount of jobs for a world wracked by recession and unemployment. CyberSeek reports there will be approximately 525,000 new cybersecurity jobs in 2021.
Alan Braithwaite, Senior Director, Product Management, at Ivanti predicts that advances in Artificial Intelligence and Machine Learning will enable devices to self-heal and self-secure by as much as 80%. Users of all different types of equipment will be able to more securely utilize their devices as a result.
More cloud-based and traditional IT security solutions will be developed and offered by companies from around the world that will help your organization better protect itself against the increased risk of cyberattack
Consult with a Trusted IT Support Partner
As you can see from this article, the pandemic has brought about some positive developments that will improve IT security during this crisis and beyond.
To understand and take advantage of these positive trends, we recommend working with a trusted IT Support partner like Network Depot. A reliable IT partner will have the experience and insight into your company's unique needs to help you most effectively understand the challenges your organization faces during this uncertain time.
Your IT partner will offer recommendations on the latest and most effective hardware and software tools, IT security applications, and other materials, methods, and equipment, which will assist your small business in meeting the challenges brought about by this crisis. By recognizing the positive developments described in this article and with the valuable assistance of a trusted IT Support partner, your organization will be able to achieve its unique mission more effectively during the COVID-19 pandemic.
Now take some much-needed time and energy to enjoy yourself during a virtual New Year's Eve party and heartily welcome in the hopefully far better year of 2021!