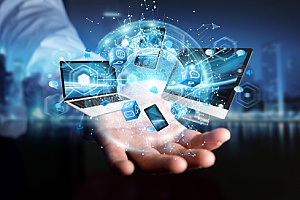 With a brutal 2020 thankfully behind us, it is a good time for your small business to think about some significant IT trends that could affect your organization in 2021.
In this blog post, we have identified seven significant IT trends that will impact small businesses in the coming year and beyond. By being aware of these trends and responding to them appropriately, your organization will gain an advantage over your competitors and will be able to more effectively achieve your unique objectives.
More attention to IT Security challenges will be necessary
There has been a marked increase in cybersecurity incidents and threats because of the pandemic. As a result, organizations of all types have responded appropriately with greater investment in IT security and resources. Because of the increase in remote workers and virtual meetings, companies will be spending more on cloud-based security solutions and mobile device security in 2021.
Security experts believe that companies will also adopt more internal security awareness programs and take the time to honestly assess all IT and cybersecurity applications for effectiveness and efficiency. As a result, any increased spend on IT security will be more targeted and useful with less wasting of resources.
In addition, security experts predict that there will be a drastic increase in the use of Zero Trust technologies (e.g., multi-factor authentication and smart password protocols) that provide greater protection from external and internal threats.
There will also be a wide range of cloud-based and traditional IT security solutions offered by companies from around the world, which will help your organization more effectively protect itself against cyber attack. It is highly recommended that your company invest the time and resources to evaluate your organization's current cybersecurity situation and assess which of the latest security solutions will work most effectively at the lowest cost. A trusted IT Support partner, like Network Depot, can help you carry out this critical task.
Artificial Intelligence technology will become more advanced and widespread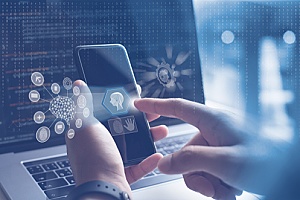 Advancements in AI (Artificial Intelligence) technology revolve around the growing ability of machines and applications to perform tasks that were previously considered characteristic of human intelligence. Some human actions that machines are increasingly more adept at performing include the recognition of images, speech, and behavioral patterns, and the ability to make decisions. The crucial ways this will impact small businesses include an improved ability to schedule tasks and services, monitor and perform maintenance, and improve energy efficiency. AI tools will recognize connections and insights that will help companies be more efficient with their resources. For example, AI tools are analyzing data from contract tracing initiatives and other activities to help hospitals and other healthcare providers make better decisions about deploying their limited resources.
As more human activity, (such as shopping, medical appointments, and virtual work), takes place online because of the pandemic, AI analytical tools will become more sophisticated and affordable to meet the demand.
Use of robotics and drones will increase
COVID-19 will accelerate the use of robots and drones in work and private settings. The health care and assisted living sectors will be dramatically impacted as machines will increasingly replace humans to reduce the amount of interaction with caregivers. The cleaning and security sectors will also turn to robotics to provide organizations with help in the maintenance and upkeep of their physical locations. In adddition, drones will be increasingly used to safely deliver healthcare goods as well as a wide variety of consumer packages and business supplies.
Anywhere Operations business model will become more popular
The anywhere operations model of business will become increasingly popular because of the impact of COVID-19. The goal of this operating model is to allow an organization to be accessed and enabled anywhere while employees, business partners, and customers are in physically remote locations.
Experts explain that this hybrid model can be adapted for every type of business with the central message being "digital first, remote first." A good example of businesses that are following this main idea are banks that are remote only, but they can quickly and easily handle transactions such as opening accounts and transferring funds which used to require some physical interaction. Digital is the preferred option, but the model also allows for physical locations such as retail or customer service centers where operations are digitally enhanced. For example, a retail store could offer a contactless check-out option to lessen physical interaction. In short, businesses should strive to have robust remote operations but be flexible to accommodate their employees, partners, and customers in different settings.
More "as-a-Service" Options will be available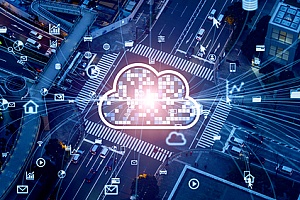 The offerings of as-a-Service (aaS), which provides users with access to tools and services at work and home through cloud-based, on-demand platforms, will expand and improve. With cloud-based services from big corporations like Google, Apple, and Amazon, in addition to many new options from smaller companies, your organization will be able to use sophisticated technology in a variety of areas without heavily investing in specialized people or equipment. The scalable nature of the aaS model also ensures that these services and tools will be available to meet the needs of your growing company.
Extended Reality Tools will become more important
Extended Reality (XR) tools, which include virtual and augmented reality (VR/AR) devices, will become more important in 2021 as organizations of all types struggle with the challenges presented by COVID-19. These impressive tools make it possible to have near life-like interactions without the risk of viral transmission.
The two industry sectors that will benefit most from the continued technological advance of XR are healthcare and education. These advanced tools enable medical professionals to carry out thorough examinations and make diagnoses virtually. Education and training of all types can be increasingly simulated at a high level with XR, which will improve the results of virtual learning and will lessen trainers and students exposure to the pandemic.
5G use will expand and improve wireless capabilities
The use of 5G will expand in 2021 and will be crucial in supporting the development of the trends discussed in this article. Assisted by the speed and bandwidth provided by 5G, more complex machine learning applications and other advanced tools will be used on wireless devices in the field. The enhanced connectivity of 5G will vastly improve the operation of smart devices and Internet of Things (IoT) equipment, which will more easily be able to interconnect with similar devices. As a result, complex work tasks that used to be confined to laptops and computers, will increasingly become possible on phones and tablets.
5G will also enable small businesses to increase automation across their workforces. Cloud-based services and applications and Extended Reality tools will be more powerful and accessible as a result of the spread of 5G.
Consult with a trusted IT Support Partner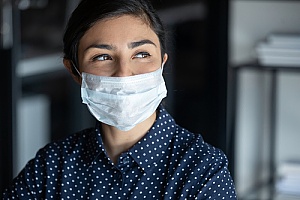 To understand and take advantage of these important IT trends, we recommend working with a trusted IT Support partner like Network Depot. A reliable IT partner will have the experience and insight into your company's unique needs to help you most effectively understand the challenges your organization will face in the new year.
Your IT partner will offer recommendations on the latest and most effective hardware and software tools, IT security applications, and other materials, methods, and equipment, which will assist your small business in meeting the challenges brought about by pandemic as well as other business issues. By understanding and reacting to the trends described in this article and with the valuable assistance of a trusted IT Support partner, your organization will be able to achieve its unique mission more effectively in 2021 and beyond.