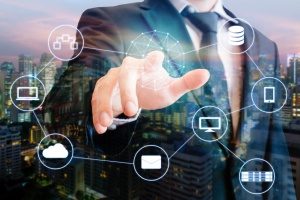 Business relationships are similar to human relationships, in that they must be regularly nurtured to ensure that both sides are happy. Your small business' relationship with your IT MSP is no different. Because of the importance of smoothly running IT for your company's operations, it is crucial that you give your relationship with your IT partner the attention it requires. It is important that this relationship is working well on both sides to provide optimum efficiency. As a result, it is critical to be aware of the signs to look for that indicate if the relationship is suffering or failing. After recognizing these warning signs, your company can either try to salvage the relationship or take the necessary steps to break up with your managed service provider.
In this blog post, we will describe four signs that indicate that your relationship with your IT partner is in trouble, and we will discuss how you should proceed to try to salvage the relationship or to integrate a new IT MSP.
Relationship Warning Signs from Your Managed Service Provider
They can't keep pace with your company's growth
Your IT MSP should ideally be your company's steady partner in your ongoing journey. You should take careful note if your company is expanding and looking for new IT services and products and your managed service provider is not providing you with enough IT recommendations to support your efforts. If your company feels that you are not getting enough options to support your growth, this is a clear sign that you may have outgrown your MSP's capabilities. This is a common problem, as some IT MSPs provide great service for companies of a certain size or industry type, but aren't capable of scaling up their services or providing expertise to the extent a growing company requires.
They don't communicate well with you
Nothing signals problems in a relationship as clearly as poor communication. Communication with your IT partner should be easily accessible and both sides should feel free to openly discuss needs and concerns. Your IT MSP should have regularly scheduled calls and site visits with your company and should always be ready to respond to reasonable requests for service or information.
There is reason for concern if your IT partner is not promptly responding to your calls or emails or is canceling or postponing regular meetings. A reliable managed service provider will make a point of reaching out to your company regularly with scheduled and unscheduled communication to ensure they are on top of your business' current and future IT requirements.
They are too interested in their bottom line not yours
All businesses need to make a profit to survive and thrive including your IT MSP. However, your company should take note if your IT partner seems too interested in pushing IT services, products, and projects that just don't seem necessary to improve your operations. It is a bad sign when your company feels manipulated or pressured into being locked into service packages, contracts, or solutions that you don't fully understand. A trustworthy IT MSP will take the time to explain why they are recommending various IT services and give you a range of options to select from without pressure or manipulation.
They don't pay enough attention to cybersecurity and disaster recovery measures
As discussed thoroughly in previous blog posts, cybersecurity should always be a primary concern for your company and your IT partner. The protection of your company's sensitive data and the ability to back it up and restore your operations in the event of a breach or a natural disaster should always be the top priority for a trusted IT MSP. It is a bad sign if your IT partner is not regularly briefing you on its effective cybersecurity and disaster recovery measures and informing you about relevant threats or concerns. It is even more troubling if your managed service provider is unable to provide your company with satisfactory responses to any specific information requests in these areas.
Can this IT Relationship Be Saved?
Because of the cost and inconvenience of breaking up with your IT partner, it is important to first try to repair your relationship when you notice the problem signs discussed earlier. The most useful action is to communicate directly and frankly with your IT partner. Tell them your specific concerns and insist that they provide you with satisfactory answers on how they will resolve your issues. Face-to-face meetings and open communication are important for healthy and productive discussions throughout your partnership but especially when the relationship is in crisis. In addition, your company should insist on a written proposal or a reworked service contract that specifically addresses your concerns in order to maintain a positive and productive business relationship.
Work with your current and new IT partners for an easier transition
It is important to remember that breaking up is ultimately a business decision, not a personal one. If it is not possible to address your business concerns satisfactorily, then it is important to break up with your IT partner as painlessly as possible. In the end, this action will be better for both sides. This event does not have to be a disruptive, inconvenient process if your company manages it properly with both your IT MSP and your new IT partner.
Open communication and planning are the keys to smoothing the transition to a new IT partner as much as possible. After carefully selecting a new IT MSP, making sure that they will not have the same shortcomings as your current MSP, it is important to work with them and your current partner to gradually phase in the new partner's services and responsibilities, while phasing out your current managed service provider. Factoring in an adequate amount of transition time and planning will make this process go as smoothly as possible.
Your company should not try to save money by speeding up the transition process, as this usually results in IT service and responsibility gaps and a longer time for your new IT MSP to get up to speed as an effective IT partner.
As a reliable IT MSP in the Washington, DC, metro area since 1991 with many satisfied clients, Network Depot always stands ready to listen to your IT service needs and concerns. Please contact us today to learn how we can support your business as your trusted IT partner.