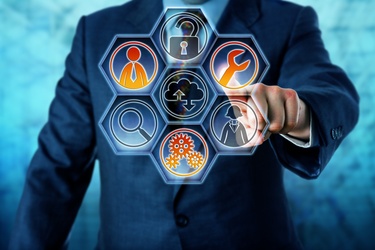 As your small business moves ahead into a new year of challenges and opportunities, it is worthwhile to take some time to assess some concrete ways you can improve your company. One crucial decision that will definitely assist your company in a variety of important areas is to utilize the assistance of a trusted IT managed service partner or IT MSP.
What is an IT MSP?
An IT MSP refers to an IT partner that coordinates and runs (manages) all or part of a business' IT systems and networks. Managed service providers remotely manage the company's systems and IT assets at their customers' premises or at a data center, which is normally operated by a third party. The variety of services MSPs provide differ dramatically by company and plan. These offerings can range from the monitoring of your IT network to being responsible for all repairs, updates, and patches, as well as providing new software, hardware, infrastructure, cloud services, and staff resources.
A customized service agreement between the MSP and your company will identify the diverse services included, which ideally are offered at a flat fee per month. In short, the MSP provides outsourced IT services for companies in an effort to make their IT more effective and efficient, so that companies can focus their efforts on their core operations.
Six Important Benefits from an IT MSP
Improved Operations
With an expert and proven staff and state of the art technological infrastructure, a trusted MSP like Network Depot can dramatically improve the efficiency and reliability of your company's overall IT operations. Because of their expertise with cloud-based services, an IT Managed Service Provider can provide your company with a wide variety of IT options that are also scalable to meet growth-related needs. With their proven expertise and capabilities, an MSP will add tremendous value by recommending and implementing the specific IT services your company will need currently and in the future.
Trusted MSPs also offer 24/7/365 Help Desk service, which will dramatically improve the reliability of your company's IT operations. Your employees will notice a dramatic difference in the time and quality of IT ticket resolutions in comparison to having to wait for assistance from overwhelmed in-house IT staff or from offsite pay-by-the-hour external resources.
Proactive Maintenance Through Performance Monitoring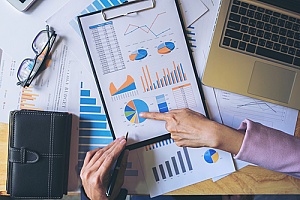 An important service that MSPs provide to improve IT operations is called performance monitoring. Through the use of a high-end firewall, agents, and other valuable tools an MSP will proactively manage and monitor your IT network's performance. The MSP will know when your IT performance is being adversely affected and will also be forewarned about future detrimental results. For example, an MSP will know immediately when your internet is operating slowly or is down and will promptly take the necessary steps to resolve the situation to minimize any disruption to your activities.
Substantial IT Cost Savings and Improved Budgeting
An IT MSP will produce substantial IT cost savings for your business. These savings will come about through the reduction of IT infrastructure and maintenance costs and the cutting or reduction of dedicated employee resources for IT.
Working with an IT MSP that offers flat fee plans, your company will be able to more easily get a handle on its overall IT inventory management, and your business will be able to predict and prepare accurate monthly and annual IT budgets.
High-Level Cybersecurity and Backups
As detailed in previous blog posts, the most important service an IT MSP can provide is to offer the highest degree of cybersecurity for a client. MSPs are increasingly armed with the technology and expertise to keep hackers out or to quickly eject them from the system if they manage to penetrate your company's layered defenses.
A reliable IT Managed Service Provider offers your company layers of the latest cybersecurity protection through powerful tools such as firewalls, anti-virus applications, two-factor authentication, password management, network monitoring, filtering, and other protective measures. MSPs will also utilize tools that will identify your company's cybersecurity weaknesses and provide training to improve your employee's online behavior and awareness of cyber threats.
Importantly, even if cybercriminals do somehow overcome the formidable first layers of cyber defense, an MSP will also provide robust cloud-based and other backups of a company's critical data and applications to ensure the continuity of your organization's operations. In the event of a harmful man-made or natural event, an MSP can quickly restore operations with backed-up data and applications and ensure that your business will not suffer the consequences from costly downtime. These effective backups will give your company the priceless benefit of peace of mind.
Freeing Up of Dedicated Resources and Assistance with IT Strategy and Projects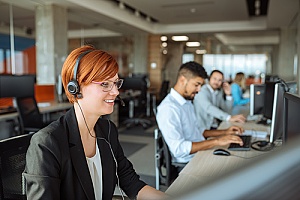 Working with a trusted MSP, your organization can take the time to carefully reassign dedicated IT and other resources to best carry out the many different tasks your company needs done. With an MSP as your advisor, your company can more effectively strategize how to utilize your IT resources and assets to achieve your business goals. An IT partner's proven expertise will help guide you on how to most effectively utilize IT within the budgetary restrictions you have. An IT MSP will also be a powerful resource in helping your company plan and execute IT projects such as transitioning to new hardware and software tools.
Updated IT Assets and Attention to Compliance Requirements
A trusted MSP will ensure that your company's IT network and applications are regularly updated to the latest and most effective versions to meet your unique needs. Your company will also benefit from the utilization of an IT MSP's cutting-edge technology tools without the need to research and invest in them yourself.
Your organization can also rest assured that all industry-specific security, technological, and other compliance requirements are accounted for and being met by your IT partner. This is an especially important service for companies working in the financial, legal, and medical sectors.
Whether your company has worked with an IT MSP yet or already has one as a partner, make sure to contact them to discuss all the important benefits they can provide your organization. An IT MSP will be your trusted partner who will work with you to fulfill your IT needs, so that you can focus on your company's core objectives. Your small business will benefit greatly from this partnership.