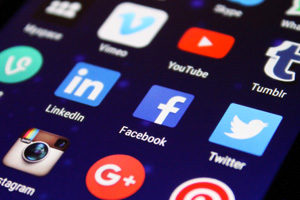 Social Media has profoundly helped small businesses by providing extraordinary amounts of customer information along with new marketing and selling possibilities, but it has also helped facilitate significant threats. In this blog post, we will discuss the ways social media can help and harm your small business.
The Good
Along with its massive impact on society in general, social media has also fundamentally transformed the business world.
Access to New Customers
Social media provides businesses of all sizes with the enhanced ability to reach out to potential customers in a variety of different settings. With well more than a billion users worldwide on different types of social media, companies can target new customers in a wide variety of settings and set up new sales channels for them to purchase products and services. Using social media, businesses can also reach potential new customers quickly and often.
Enhanced Engagement with Current Clients
Social media enables companies to communicate with and engage with current customers in a variety of different environments. Through the increased contact and communication enabled by social media, companies gain a better understanding of all types of customer behavior. As a result, companies can better tailor their ads as well as new product development activities based on this valuable information.
Low Entry Costs for High Potential ROI
Small businesses don't have to invest significant expenses in infrastructure or human resources to be active and productive using social media. It does makes sense, however, to invest responsibly in an experienced employee or outside company, such as an IT Support company or digital marketing partner, to lead and manage your company's social media efforts.
Monitor Competitors and Vendors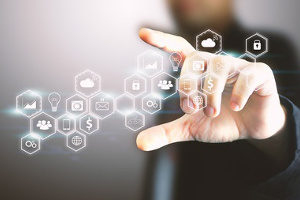 Along with company websites, social media accounts provide your company with a useful window into the activities and priorities of competitors, clients, and vendors. By paying close attention to social media activity, your company can monitor what your competitors, vendors, and other relevant companies are doing to serve their customers and attract new ones.
The Bad
Cybersecurity Threats
Although social media provides your small business access to a virtually unlimited new market of potential customers, it also makes it easier for cybercriminals and scammers to gain entry into your network and can also provide them with unwanted access to your connected customers. For example, the destructive ransomware Locky app spread rapidly through social media as it circulated corrupt image files to unsuspecting users.
Another insidious example according to Kasperky Lab was a Facebook phishing attack that tricked people into clicking on it by saying they had been mentioned in comment by a Facebook friend. Once the message was clicked, the malware would collect sensitive personal information and spread further through the victim's network of friends. Unfortunately, these threats are only becoming more ingenious, destructive, and widespread.
Account Hijacking and Brand Damage
Nothing strikes fear into any company's leadership team like losing control of a company's hard-won brand identity. Social media unfortunately makes it easy for copycat criminals to pretend they are representing a company or a similar organization. These impersonators can maliciously damage the company's brand by posting embarrassing messages or images. They can also target customers with phony offers and other ploys designed to steal sensitive information.
In addition, social media provides dissatisfied customers and bad actors alike with a broad-reaching forum for communicating complaints or criticism, whether warranted or not, about your company.
Employee Negligence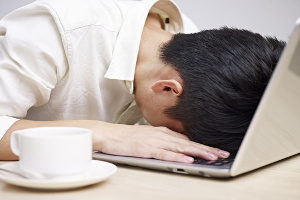 Another real danger social media presents comes from employee negligence. One example of this is when an employee posts something embarrassing on social media either maliciously or by mistake. Once something damaging is posted on social media and it is associated with your company, it can live on for quite some time with significant negative repercussions.
In addition, once social media accounts have been established, it is important that they are maintained regularly in a professional manner. Current and potential customers will be unimpressed if your company's social media accounts aren't regularly updated with interesting and useful information.
The Ugly
This section highlights some ugly facts that emphasize the potential bad side of social media for small businesses.
Hootsuite reported that in 2016 all types of scams and crimes on social media rose by 150 percent on the most popular social media sites: Facebook, Twitter, Instagram, and LinkedIn.
The cybersecurity firm Norton recently revealed an eye-opening report stating that a staggering 40% of social media users have experienced some type of cybercrime on social media.
According to a report from Javelin Strategy & Research, some 15.4 million consumers were victims of identity theft or fraud last year costing victims $16 billion. This is an increase of 16% from last year, with a growing percentage of this criminal activity occurring on social media.
The Good (Again)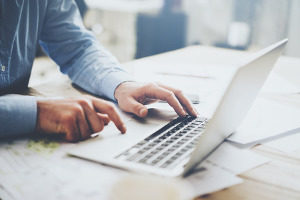 Since there are so many benefits for small companies through the use of social media, it is important to be aware of some important steps to take to lessen the threats that accompany it. Here are some helpful tips, recommended by Hootsuite and other social media experts, to better protect your small business:
Establish a social media policy that clearly restricts or limits any potentially dangerous online behavior by employees.
Train your employees in safe social media practices.
Assign at least one manager to be in charge of your social media presence, including the monitoring of any potential threats.
Make sure your social media and online cybersecurity measures are well-funded and well-maintained.
Perform regular security audits of your social media security measures. An audit should include the updating of network privacy settings, reviewing access and publishing privileges on your social media platforms, and staying informed of recent security threats specific to your social media channels.
Consult with a trusted IT Support partner, like Network Depot, to assist you in establishing and managing your entire IT network including your social media efforts.
Now that you know the good, the bad, and the ugly about small business social media, you will be better prepared to safely and effectively use this valuable tool.
For assistance with your social media efforts and any other IT-related issues, please contact us here at Network Depot.